23 - 25 May and 30 May - 1 June: disruption at GRH
Disruption due to building work at GRH will affect vehicle access to the Main Atrium entrance over these dates
Cranage works will be ongoing from 23 – 25 May, and again 30 May – 1 June to install critical infrastructure for the IGIS Hub.
This means that access to the ED and main Atrium will be disrupted.
Parking outside the Atrium will NOT be available at this time. This may cause congestion around the site and you may wish to allow extra time to get to your appointments.
This will require the closure of some internal corridors, for which signage will be in place.
Alternative drop off point will be through the therapies entrance (see below).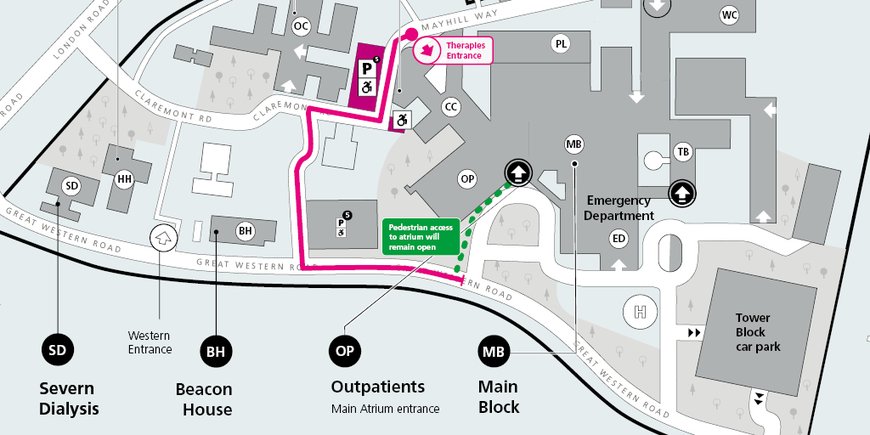 The Best Care For Everyone