Electrical works: disruption at Gloucestershire Royal Hospital (GRH) from 28 January 2023
From 28 January 2023 urgent maintenance work at Gloucestershire Royal Hospital is likely to cause significant disruption around the site for eight weeks.
What are we doing?
As a large acute hospital, we have a number of back-up generators housed in a special building on both sites. These back-up generators automatically power up in the event of the loss of normal mains electrical supply in order to continue to power the site, minimising the disruption to delivering care to patients. We need to upgrade by adding another generator and upgrading the control panel.
What impact will there be on parking?
The work will be to upgrade the hospital's electrical infrastructure throughout February and March and will mean the Orchard Car Park will have to be temporarily closed.
This means there will be reduced parking on site for 8 weeks. However there are three alternative car parks close by, including Gloucester Train Station Car Park, NCP Great Western Road Car Park and Parking Places Car Park.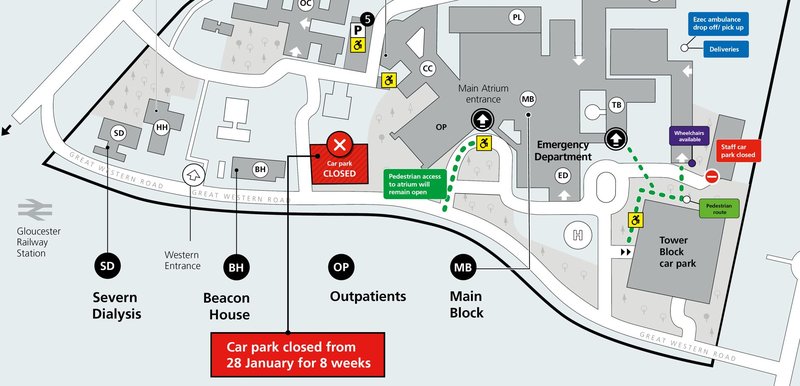 The Best Care For Everyone