JabVan open to the public to support COVID vaccination campaign
The JabVan at Gloucestershire Royal Hospital has opened to the public to support the COVID-19 Vaccination campaign
Updated 24.02.22
Previously a hospital vaccination hub for health and social care workers' vaccinations, our JabVan at Gloucestershire Royal Hospital is open to the public on the National Booking System to support the COVID vaccination campaign.
Opening hours
The JabVan is open 6 days a week
Mon-Sat: 9:30am-4pm
How to find the JabVan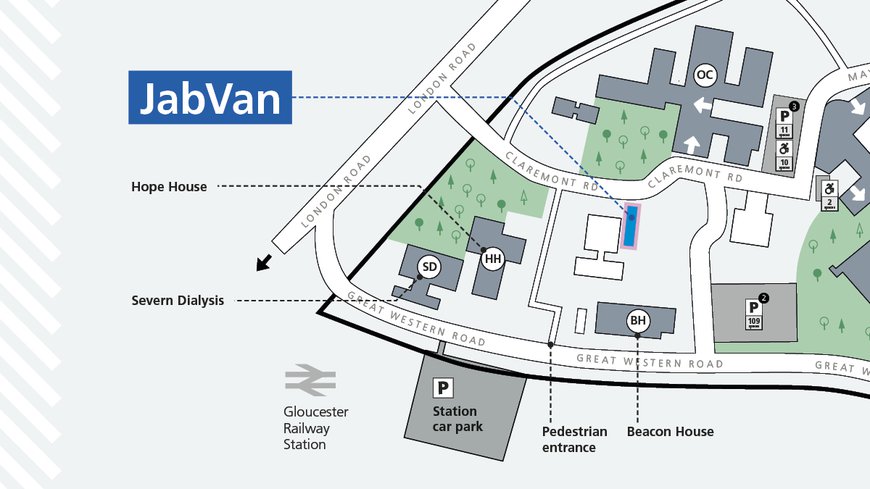 Parking at the JabVan
The JabVan does not have adjacent parking. Please park off the Gloucestershire Royal Hospital (GRH) site to avoid the hospital site becoming congested.
See the station car park marked on the map; some on-road parking is also available on Great Western Road
Accessibility