Forest of Dean constituency
David Adams (elected 2019)
David has lived in the Forest of Dean for more than 40 years, and has gained an in-depth knowledge of the NHS through his work as a national sales manager for a worldwide healthcare company.
David has also helped nurse and staff training in patient safe handling and movement, and considers himself a people person, with empathy for those requiring hospital treatment and social support.
Before working in healthcare, David was based in private practices in the UK. His understanding of procurement, and work with nursing and management staff, has enabled David to support and assist our NHS Trust in its future developments, both locally and in wider aspects of inpatient and outpatient support.
Hilary Bowen (elected 2019)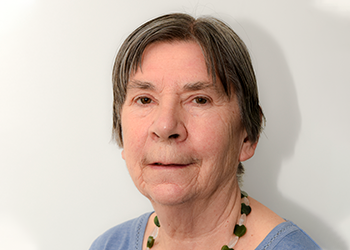 Hilary Bowen has lived in the Forest of Dean since 1974. With a degree in English from Cambridge University, she trained and worked as a schoolteacher before joining her husband in his precision engineering business.
Winning a national essay competition Tomorrow's Office later in life, she obtained an EITB/BTEC qualification in science and engineering and became a technical writer. She has been nationally elected trustee of Rethink Mental Illness and chair of a local mental health group. She regularly attends meetings of Forest of Dean Health Forum of which she is past treasurer, and has worked with West Gloucestershire Primary Care Trust.
Hilary has also worked voluntarily in the community in a monitoring and befriending scheme for older general practice patients, and has delivered Forest of Dean Age Concern meals. Eventual full-time care of her late husband was followed by becoming a governor of 2gether NHS Foundation Trust.
Hilary said, "I look forward to further governance work in her role with Gloucestershire Hospitals Trust, and from listening to the views of Trust members and the public, acting as a source of ideas about how the Trust can provide its service in a way that meets the needs of the community."