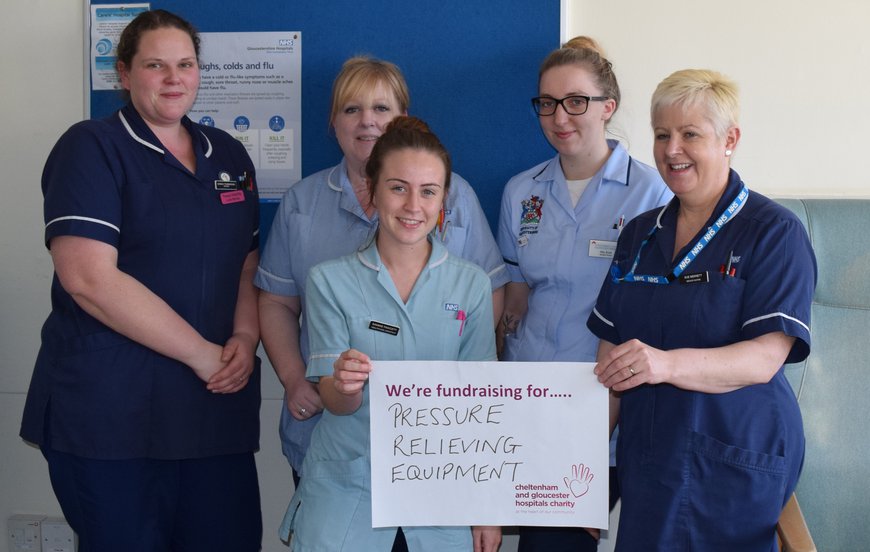 Giving in memory of a loved one will make a lasting difference for those who use our hospitals in the future.
Making a donation or setting up an online giving page in memory of a loved one will make a lasting difference for those who use the hospitals in future. You can make a one-off gift, or ask for donations in lieu of flowers at the funeral. This can be arranged by a Funeral Director on your behalf. Celebrate the life of a loved one whilst supporting our hospitals, staff, patients and their families.
Read here how one family made a difference with their fundraising efforts.
Donating in memory
Online
Because we are a small charity, we use the not-for-profit Virgin Money Giving service and JustGiving to collect our online donations and Gift Aid.
Cheque
Please make your cheque payable to Cheltenham and Gloucester Hospitals Charity and send to:
Charity Office
Cheltenham General Hospital
Cheltenham
GL53 7AN
Alteratively:
Charity Office
Ground floor, Tower block
Gloucester Royal Hospital
Gloucester GL1 3NN
Bank transfer
To transfer your donation directly into our bank account, or to set up a standing order from your online banking, please contact us for our bank details or call:
Tel. 0300 422 3231
Gift aid
Want to give aid the donation? Please print and fill out the form.
Make a difference and support us today
Give to our charity and help make our hospitals better
Want to find out more about our campaigns and events or have a specific question about how you can fundraise with us?
Contact us today
Contact us