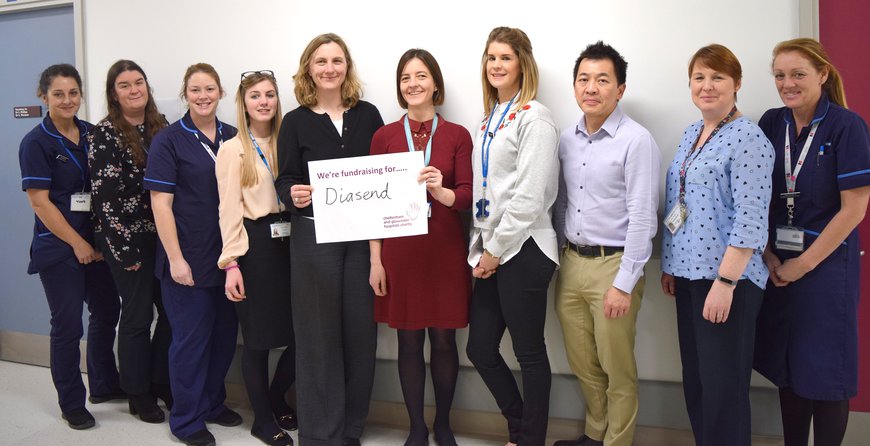 One of the best ways to make a difference to the care we provide is to support us with regular donations.
With your support we can do more to help patients at our local hospitals...
Why not make a monthly donation?
Online
Because we are a small charity, we use the not-for-profit Virgin Money Giving service and JustGiving to collect our online donations and Gift Aid.
Cheque
Please ensure your cheque is made payable to Cheltenham and Gloucester Hospitals Charity and send to:
Charity Office
Cheltenham General Hospital
Cheltenham
GL53 7AN
Alternatively:
Charity Office
Ground floor, Tower block
Gloucester Royal Hospital
Gloucester GL1 3NN
Bank transfer
To transfer your donation directly into our bank account, or to set up a standing order from your online banking, please contact us for our bank details or call:
Tel. 0300 422 3231
Gift aid
Want to gift aid your donation? Please print and fill out the form.
Make a difference and support us today
Give to our charity and help make our hospitals better
Get involved!
Whether you're up for volunteering, or a corporate supporter, find out how you can get involved to support us.
Find out more