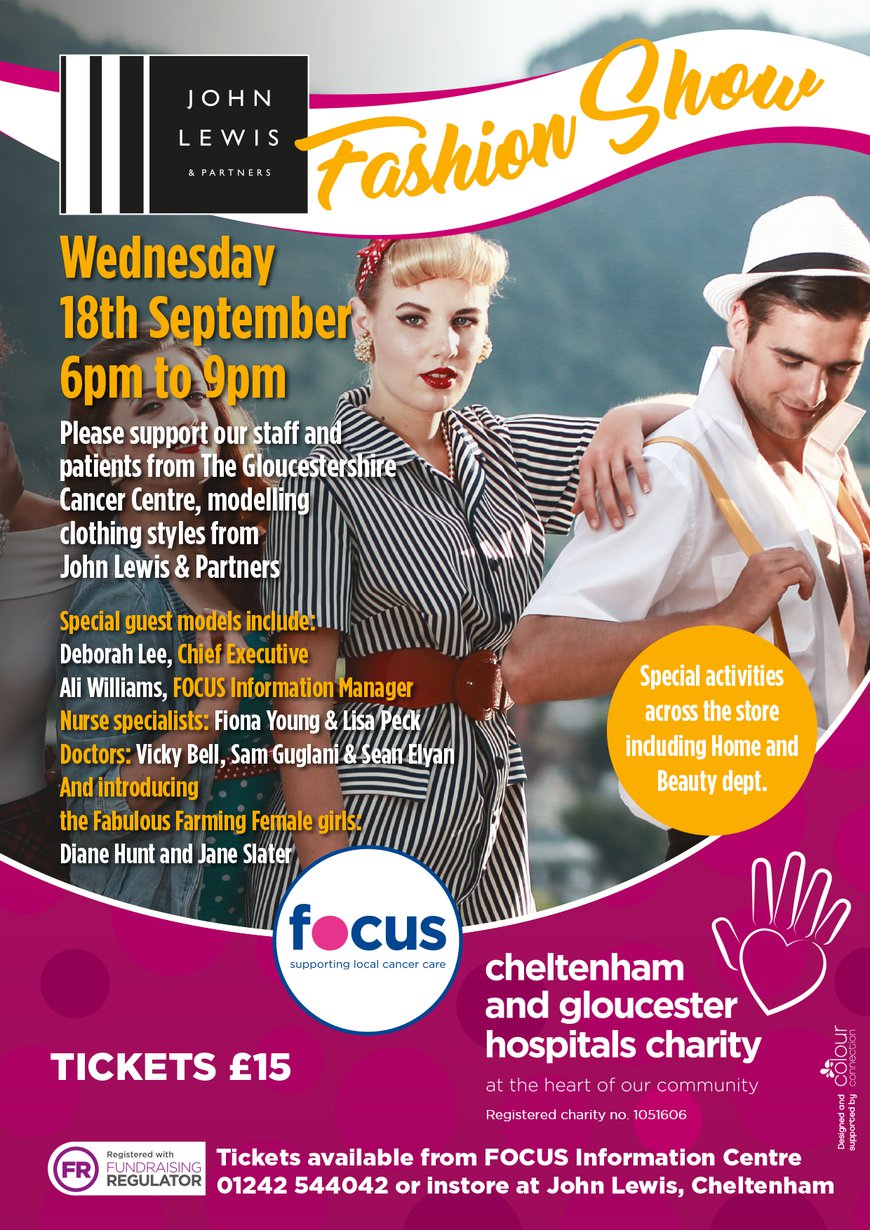 Join us on Wednesday 18th September for a fabulous fashion show raising money for Focus, our fund for the Gloucestershire Oncology Centre.
The fashion show is set to be a brilliant evening, with special guest models including:
Deborah Lee, Cheif Executive of Gloucestershire Hospitals NHS Foundation Trust
Ali Williams, Focus Information Centre Manager
Nurse specialists; Fiona Young and Lisa Peck
Doctors; Vicky Bell, Sam Guglani and Sean Elyan
Farming Females Feeling Fabulous girls; Diane Hunt and Jane Slater
The evening will take place at John Lewis, Cheltenham from 6pm to 9pm on Wednesday 18th September and as well as the fashion show there will be special activities taking place across the store including gin tasting and activities in the home and beauty departments.
Tickets are £15 and are on sale now. You can pick up a ticket from the Focus Information Centre at Cheltenham General Hospital or instore at John Lewis, Cheltenham.
Make a difference and support us today
Give to our charity and help make our hospitals better