Book now for Make a Will Month in September!
Making a Will is such an important thing to do, yet many of us don't have one.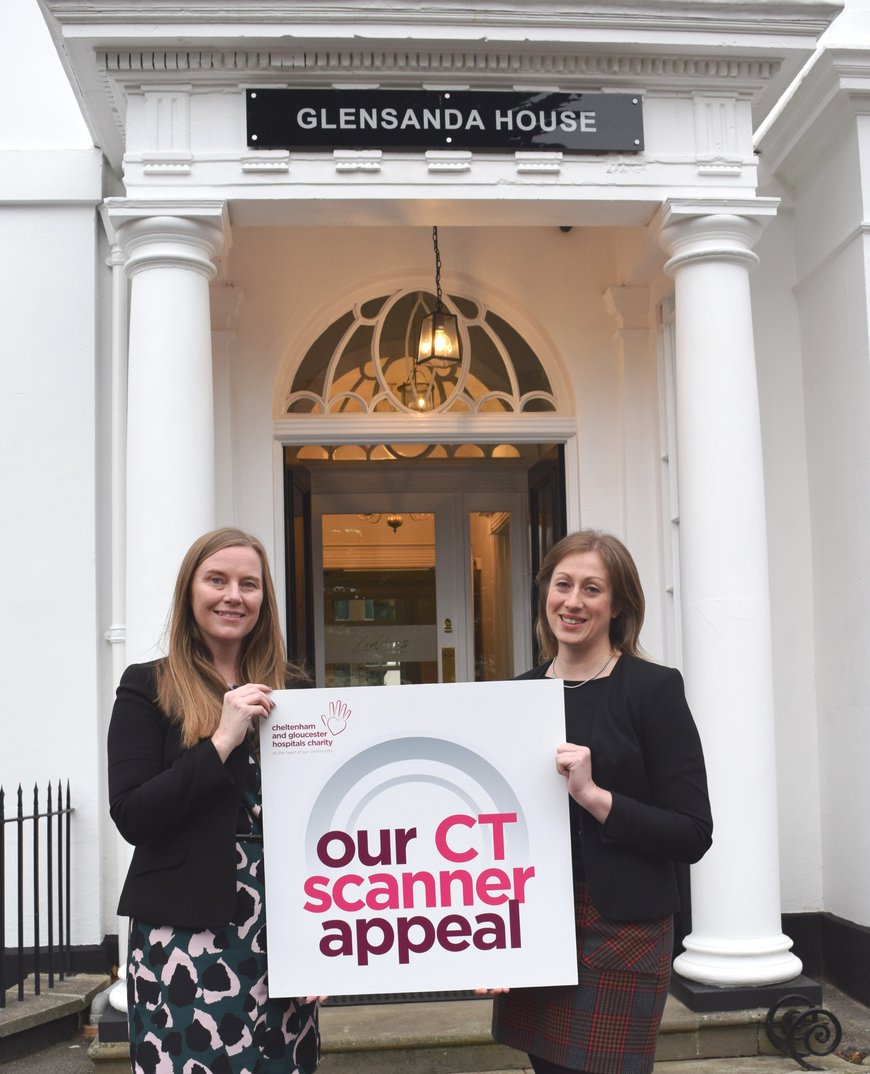 This September, Lodders Solicitors is again getting behind its local hospitals by offering to create or update a will free of charge, in return for a donation to Cheltenham and Gloucester Hospitals Charity.
Last year, Make A Will Month raised vital funds for our CT Scanner Appeal to help save and transform local lives through faster diagnosis, and over £7,000 has been raised in total by people taking part.
Jessica Beddows, partner in Lodders' private client team and joint head of the firm's Cheltenham office, said: "Make a Will Month is a fantastic way for us to use our knowledge and expertise to make a difference, whilst raising funds for Cheltenham and Gloucester Hospitals Charity."
Jessica, a specialist in writing wills and Powers of Attorney, as well as Court of Protection matters, the administration of estates, and the creation and administration of trusts, adds: "We work closely with the hospitals, providing advice to patients in the Cancer Centre, so we know first-hand how the funds raised will make a difference for local people. We are delighted to continue with our support. Lodders recently moved to new offices in Cheltenham - Glensanda House on Montpellier Parade, which provides us with a fantastic location and extra space for our growing team and also to meet with the hospitals supporters taking part in the will week scheme."
Booking your place and making a donation
Places in September will be limited and given on a first-come first-served basis, to book your place please contact Jenny Dickinson at Lodders on 01242 229092 or Jenny.dickinson@lodders.co.uk, and find out more about the firm at www.lodders.co.uk.
The suggested minimum donation for a straightforward single will is £100 or £150 for two 'mirror wills'. If there are requirements over and above a standard will, the donation can still be made but there will be a fee for any additional work.
Can I make a charitable gift in my will?
There is no obligation whatsoever to include a gift to the hospitals in your will, and your arrangements are private. If, having reviewed your personal circumstances, you decide you would like to leave a gift in your will to the hospitals, or a particular area within the hospitals, thank you. Your support will make a lasting difference, helping us to transform the experience for future patients and their families.
"Make a Will Month is a fantastic way for us to use our knowledge and expertise to make a difference, whilst raising funds for Cheltenham and Gloucester Hospitals Charity."

Jessica Beddows, partner in Lodders' private client team and joint head of the firm's Cheltenham office
Make a difference and support us today
Give to our charity and help make our hospitals better