First Look At The New Commemorative Garden Designed By Danny Clarke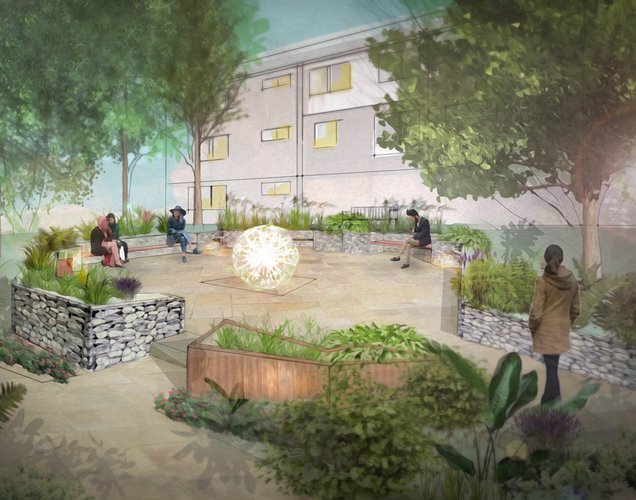 Plans for the new garden have been revealed with the area being transformed by renowned designer and TV presenter Danny Clarke.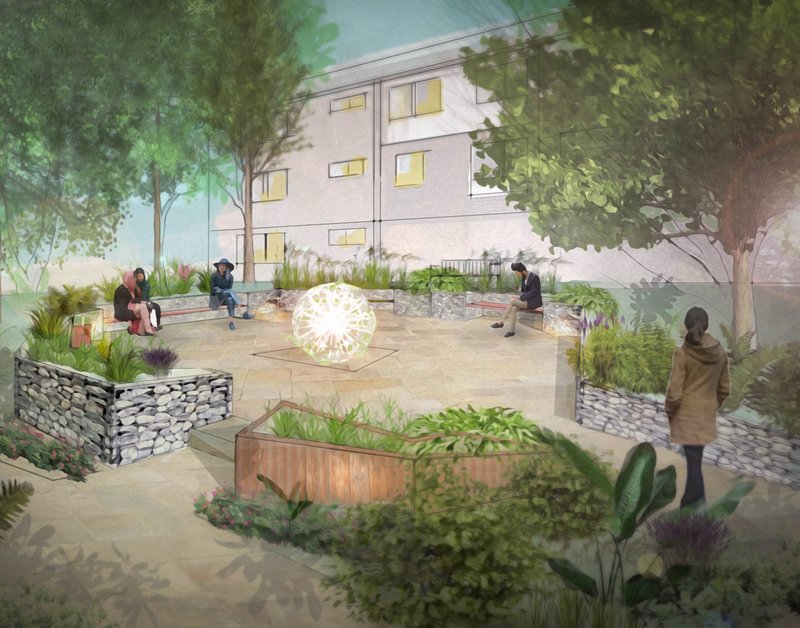 Danny, who has appeared on BBC's Instant Gardener, said he is delighted to be involved in the garden which is being created to remember the lives lost due to COVID-19 and to thank our dedicated NHS teams for everything they have done and continue to do during the pandemic.
"It is so important we commemorate people who lost their lives to the virus and the amazing work of the NHS staff who have shown extreme bravery and compassion on the frontline. I don't know what we would have done without them. This garden will be a fitting legacy which can be enjoyed for many years to come," Danny said.
The garden design features a sunken seating area, pergola and raised beds and it is based on the theme of a woodland glade.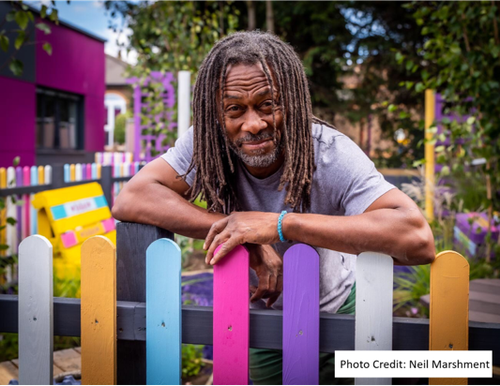 "My vision is to produce a tranquil space where the doctors, nurses, staff and patients can find tranquillity and solace. The garden needs to wrap itself around them and in the process give comfort. For this reason, I chose to sink the area thereby giving intimacy and shelter. The design will also enable those who use it to get up close and personal with the planting having a positive influence on their mood," he added.
"Green spaces are very important to our wellbeing and mental health. Getting close to nature is good for the body, mind and soul. We all need access to these areas to help us to rebalance our lives."
Money is being raised for the garden through the Commemorative Dandelion Appeal which launched earlier this month. For a suggested donation of £25, you can fund a stunning wire commemorative dandelion which can be dedicated with a personal message. You may wish to donate one in memory of someone, or for the care you or a loved one received. Alternatively, you may simply want to say thank you for everything the NHS has done during COVID-19.
Dandelions were chosen as the symbol for the appeal as they already had a special significance for everyone at Gloucestershire Hospitals during the pandemic. With families not able to be with their loved ones during their final hours, the Trust commissioned a set of carved wooden dandelions - one that went with each patient who sadly passed away and a second sent to their family.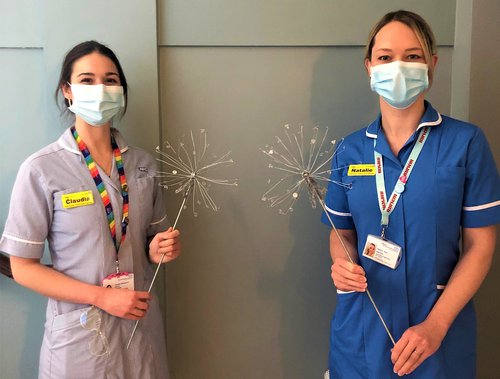 The wire dandelions were created by renowned artists Sadie Kitchen and Jackie Lantelli from Dursley.
"We thought the whole idea and concept was emotionally poignant for what is going on in the world at the moment as dandelions represent overcoming every hardship by standing tall and strong and working with the charity has been an absolute pleasure creating their design and visions," Jackie said.
"The pandemic has brought out the creativity in a lot of people wanting to show appreciation for the NHS with some amazing artwork. We feel incredibly privileged to be part of this appeal and the idea of people being able to leave dedicated messages on the dandelions makes it even more special."
Senior Fundraiser Karen Organ said she was over the moon to have Danny, Jackie and Sadie on board for the appeal.
"We are so excited about the garden project and having Danny work his magic to transform this grassed area into a new welcoming outdoor space," she said.
"The wire dandelions are so beautiful and a poignant way for people to remember a loved one and thank our remarkable NHS. We're very grateful to everyone who has donated so far, and the money raised will help fund this garden and continue our work supporting staff wellbeing."
Once they have been displayed in our hospitals as part of a commemorative week in April, people will be able to collect their dandelion so they can enjoy it in their home or garden.
Our Commemorative Gardens are now officially open for staff, patients and visitors to enjoy. We are still raising funds to transform and create even more outdoor spaces at our hospitals. If you would like to support our Green Spaces Appeal you can make a donation here.

Thank you to everyone who has supported our appeal!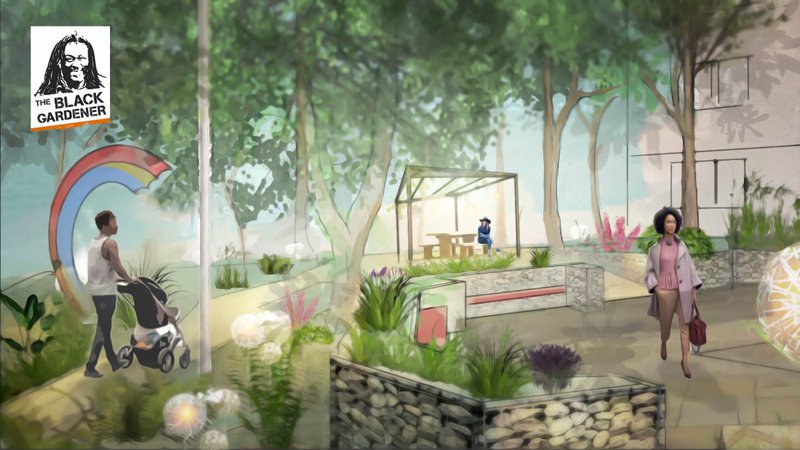 Making hospital life better
Every donation you choose to give helps your local hospitals do more to care for you, everyone you love and our passionate NHS staff.