Our Commemorative Dandelion Appeal - A special way to support NHS staff wellbeing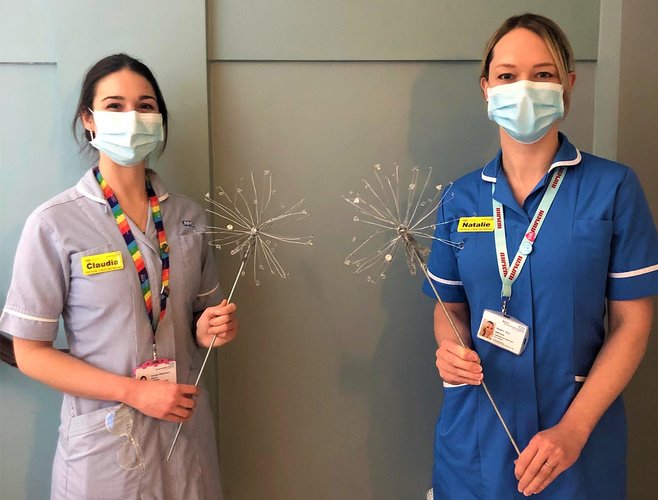 You can remember a loved one and help support NHS staff in Gloucestershire with the launch of our latest Charity Appeal.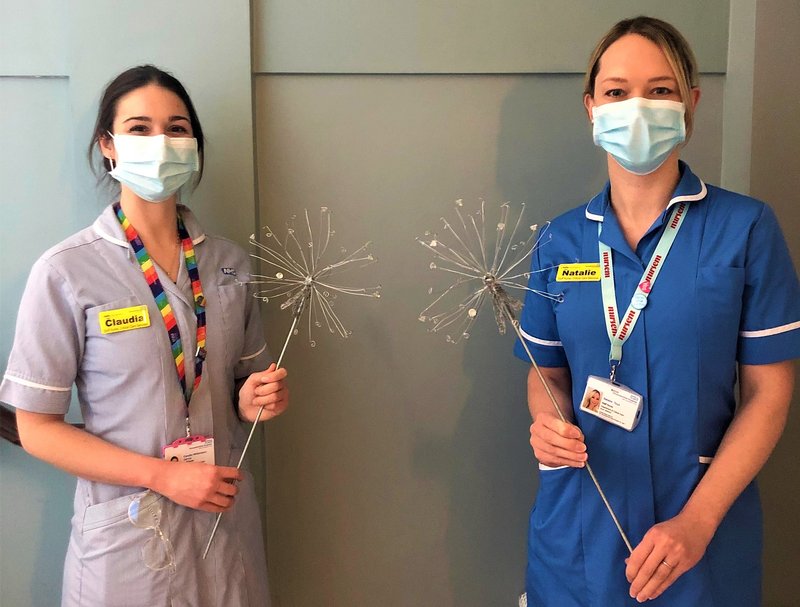 Our Commemorative Dandelion Appeal will help raise funds for our amazing hospital teams who continue to go above and beyond to care for people in the community the pandemic.
Dandelions have a special place in the hearts of so many at Gloucestershire Hospitals. With patients unable to be with their loved ones, it launched the Every Name A Person initiative, vowing to get to know something special about every patient and ensure nobody died alone. As part of this, the Trust commissioned a set of carved wooden dandelions - one that went with each patient who sadly passed away and a second sent to their family.
We are now building on these memories through the creation of a beautiful commemorative garden at Gloucestershire Royal Hospital. Money raised by our Dandelion Appeal will be used to fund the new green space and help continue to support staff wellbeing.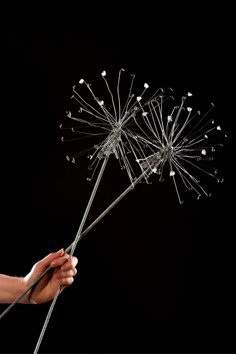 For a suggested donation of £25 or more, you can fund a stunning wire commemorative dandelion which can be dedicated with a personal message. You may wish to donate one in memory of someone, or for the care you or a loved one received. Alternatively, you may simply want to say thank you for everything the NHS has done during COVID-19.
David Windsor, Critical Care Consultant and Clinical Lead for Intensive Care, said the new garden would make a massive difference to staff wellbeing.
"Green spaces are so important. We work in quite an enclosed environment so to have somewhere we can take patients or for staff to go and relax outside is vital," he said.
"It is obviously a very busy time for us right now and we're dealing with surge two of the virus which has been pretty relentless, so everyone is tired. However, we're really pleased to be getting some positive outcomes for patients, seeing their rehabilitation and getting them back to their loved ones," he said.
One of those patients is Janet Wylde who was admitted to Gloucestershire Royal Hospital on December 23rd after contracting COVID. The 68-year-old from Whitecroft in the Forest of Dean is backing the appeal, praising the 'wonderful' care she received.
"I had never had to stay in hospital before in my life until I fell ill with COVID and it was such a scary time as I didn't know what was going to happen to me. At one point I was taken to intensive care but through the wonderful care I received and with my determination and their dedication I got through it. The staff did everything they could for me to put me at ease and making sure my husband Billy knew how I was."
"I couldn't believe it happened to me really as I keep myself fit, but it shows you that anyone can get it. I was so pleased to get home and I cannot thank the hospital staff enough for everything they did for me. The garden will be a lovely way to say thank you for the staff and give them a place to go to get away from it all."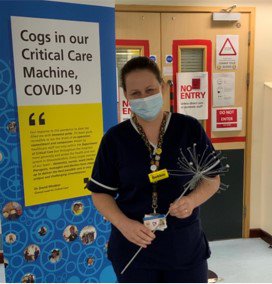 The grassed area by the Redwood Education Centre is set to be transformed into the new garden area providing tranquil, calming space where staff and patients can go to relax.
Deputy Chief Executive and Director of People at the Trust, Emma Wood, said: "I'm supporting the Commemorative Dandelion Appeal because, for me, it symbolises the year that we've had here at the hospital, where we've all worked hard to care for our patients and for one another. This appeal is about hope and the future."
Last year, thanks to the public's generous support, we raised an incredible £350,000 to help staff wellbeing during the pandemic, everything from boost boxes to mental health support.
Head of Fundraising Richard Smith said: "During the first wave of the pandemic, hospital staff were asked how we could support their longer-term wellbeing and creating new spaces for people to take time out was one of the ideas suggested. So, we are delighted we can help to make this a reality with our new appeal."
The wire dandelions were created especially for the appeal by renowned artists Sadie Kitchen and Jackie Lantelli from Dursley. They will be displayed at Cheltenham General and Gloucestershire Royal Hospitals as part of a commemorative week from 19th to 23rd April. Any donors who wish to own their dandelion sculpture will then be invited to collect them on a later date.
We hope you will be delighted with your dandelion, please do be aware that they will weather and discolour with time. Advise to care and keep them in the best possible condition is to use a lacquer or WD40 if they are to be kept outside.
Our Commemorative Gardens are now officially open for staff, patients and visitors to enjoy.
We are still raising funds to transform and create even more outdoor spaces at our hospitals. If you would like to support our Green Spaces Appeal you can make a donation here.
Thank you for supporting our incredible NHS staff!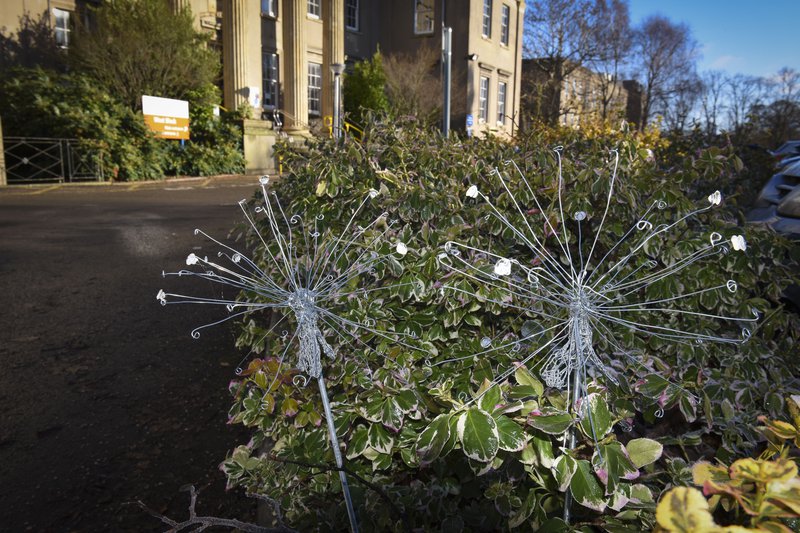 Making hospital life better
Every donation you choose to give helps your local hospitals do more to care for you, everyone you love and our passionate NHS staff.