We've launched our £25,000 Vein Finder Appeal!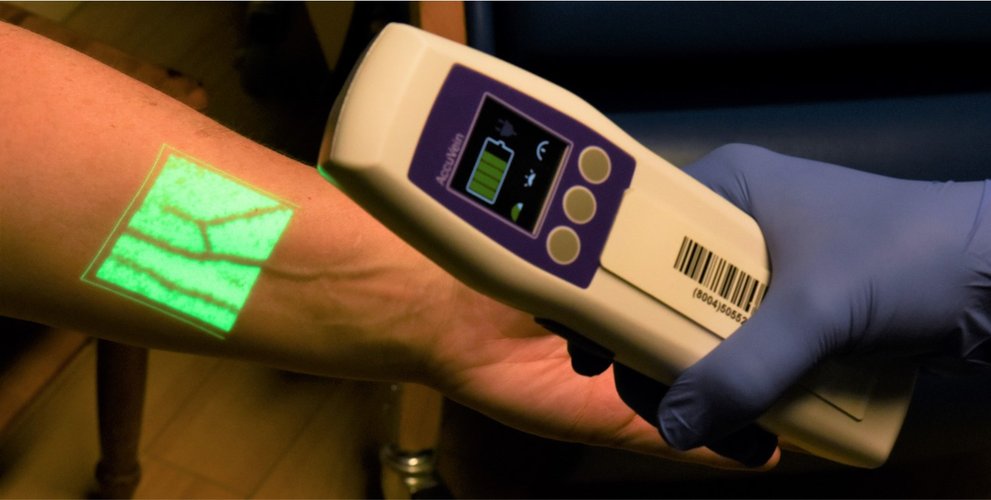 We are looking to fund five state-of-the-art vein finders that will be used to support local cancer patients receiving treatment at Gloucestershire Oncology Centre.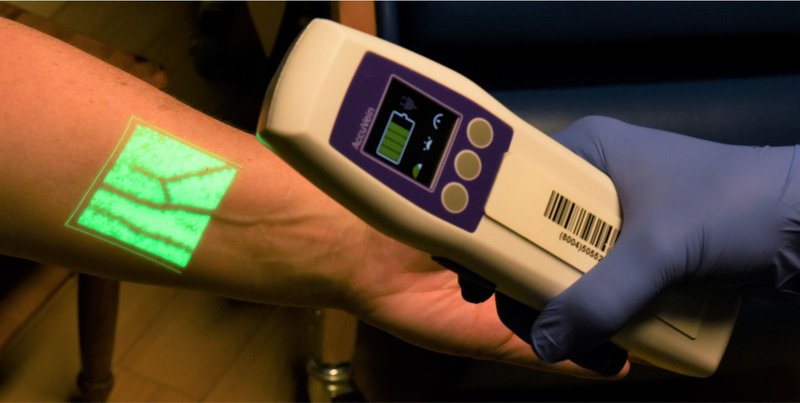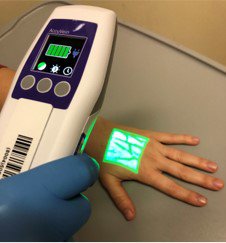 This specialist technology is used to locate veins by simply holding the device above the chosen body area; the veins underneath are clearly displayed on the surface of the patient's skin. This helps NHS staff find the most effective vein for treatment; saving time and improving patient comfort, especially for patients with difficult to access veins.
Tracey Cullerne, Matron for Oncology, said the equipment can make all the difference: "Chemotherapy is a powerful treatment which can have life-transforming effects for patients, but naturally the need to insert lines during sessions can cause patient discomfort. This technology will help staff work more effectively, as it enables them to locate the best vein to insert a line into. It really will make a big difference to patient care and having the equipment would be a huge boost to our staff who are working so hard at this time".
Amanda Arrowsmith, from Miserden, knows the difference the cancer team at the Gloucestershire Oncology Centre can make through their work: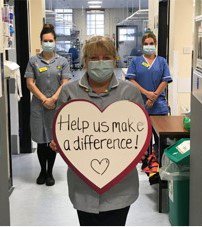 "My partner Anthony was diagnosed with bowel cancer and the brilliant people at the Oncology Centre have supported us throughout his treatment; making what is a difficult time so much easier."
Amanda has been raising funds for Focus, the charitable fund of the Gloucestershire Oncology Centre, by making stylish homemade facemasks "I really wanted to give something back after everything they did for us. This appeal can make a real difference for people receiving treatment - we know from experience the challenge finding a 'good vein' can be, so anything that can make the experience even a little bit more comfortable for cancer patients is so important."
We are raising funds for this small piece of equipment that can make a really big difference to both staff and patients!
You can get behind the appeal by making a donation, creating a JustGiving page or by leaving a gift in will to support future projects.
Making hospital life better
Every donation you choose to give helps your local hospitals do more to care for you, everyone you love and our passionate NHS staff.