£100,000 of mental health support confirmed for local NHS staff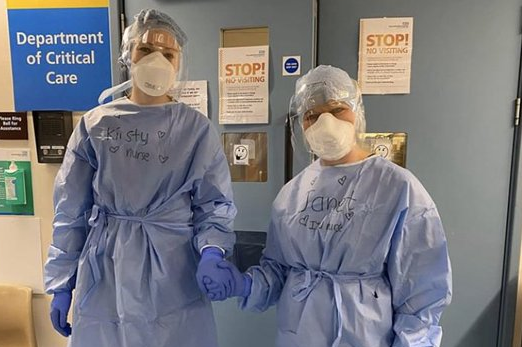 Thanks to the public's support of our COVID-19 appeal, we are able to offer more long-term support to help the emotional wellbeing of our staff.
When NHS staff in Gloucestershire were faced with COVID-19, thousands of people in the community showed their support by raising funds or donating to Cheltenham and Gloucester Hospitals Charity's Rapid Response Appeal.
All the money raised has not only made an impact on hospital teams throughout lockdown, but it will continue to help support staff wellbeing in the months to come.
Thanks to the public's help, the charity is providing £100,000 of mental health support for staff at Gloucestershire Royal and Cheltenham General hospitals. This includes funding a clinical psychologist who will work directly with teams and individual staff members to offer mental health support, to peer training for staff in the aftermath of traumatic events and a Diversity and Inclusion Lead who will focus on helping BAME staff members in response to the pandemic.
Richard Smith, Head of Fundraising said the charity was now moving from offering rapid response help for hospital staff to putting more long-term support in place.
"We have been able to accomplish so many things during lockdown thanks to the support for our appeal; from more than 10,000 boost boxes supplied to staff to rest areas for staff with specialist reclining chairs and fold out beds. It's been such a boost to hospital staff," he said.
"Now we're looking at how we make a difference for NHS Staff in the longer term, and we know mental health and wellbeing support can make a real impact after recent pressures."
There has been incredible support for the appeal since its launch, including head shaves by Cheltenham Town FC and Gloucester Rugby players, sponsored beard growing and fitness challenges, and individuals giving donations and leaving a message of thanks to NHS staff.
In addition to local fundraising, £91,000 has also been received from donors to the UK NHS Charities Together Appeal bringing the total raised during the pandemic to £350,000.
Medical Director at Gloucestershire Hospitals NHS Foundation Trust, Professor Mark Pietroni said the mental health support will make a real difference to teams across the hospitals.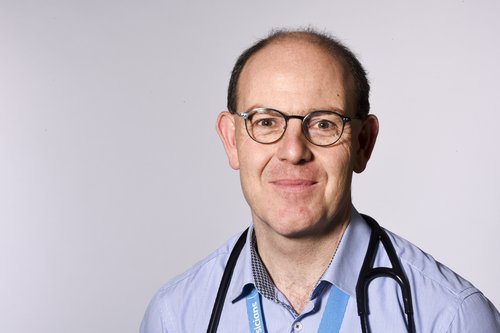 "Our staff have been incredible throughout the recent COVID surge, but it has been tough, and people have been affected in different ways and at different times. Sometimes it is when staff have a moment to pause and reflect, or 'come up for air', that they will realise the enormity of the impact," he said.
"As well as giving the best possible care for patients, and supporting families who have loved ones in hospital, our staff and their families have sometimes been ill themselves, and some have lost people they care deeply about.
"We all cope with this in different ways, so having the extra support will make a real impact for staff across our organisation. We're incredibly grateful to the local community for making this possible with their generosity."
Cheltenham and Gloucester Hospitals Charity aims to continue raising funds to support NHS staff mental health and wellbeing and we would be grateful for any further donations so we can provide more help in the future. You can make a one-off donation here or help support us throughout the year by setting up a regular gift.
Make a difference and support us today
Give to our charity and help make our hospitals better