Our Focus Chemotherapy Suite Appeal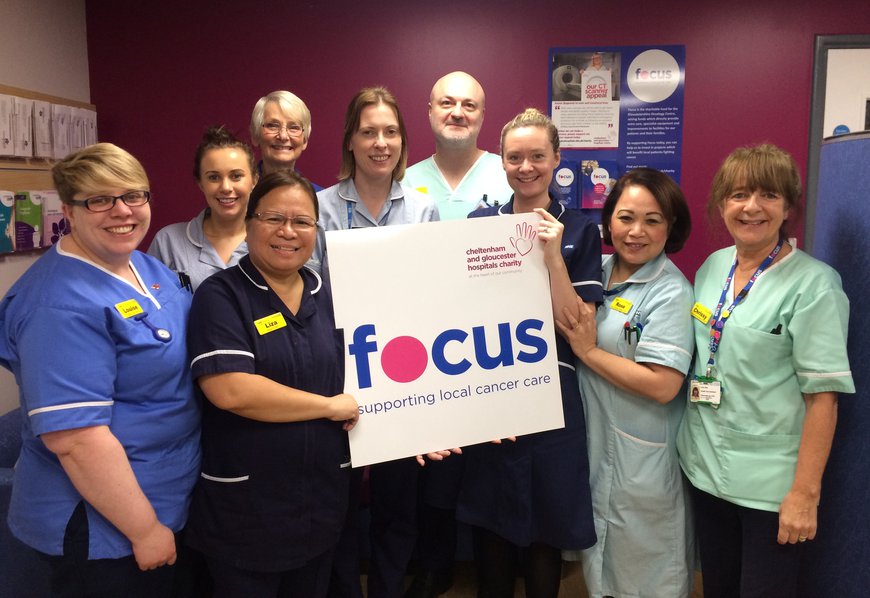 Helping prevent hair loss for cancer patients during treatment
We are launching an appeal to raise £150,000 to create a new specialist area to help patients who are benefiting from scalp cooling treatment.
Scalp cooling is offered to patients to help reduce chemotherapy induced hair loss and it is becoming increasingly popular with both men and women.
We want to create a dedicated new chemotherapy suite for people who have opted for the treatment to give them the extra space and support they need.
A new team of specialist volunteers have also been recruited to fit the caps and to put patients at ease when they are undergoing scalp cooling.
With your support, we can make this new suite a reality and help improve the care and support we can offer to cancer patients in Gloucestershire.
"Patients and their carers deserve facilities that match the excellence of our dedicated staff. The money donated to help us develop the new suite will be the first of many steps on the road to achieving this aspiration. We aim for three things in cancer care – world class treatment, wonderful staff and great facilities. We have the first two and with your help we will deliver the third."

Dr Sean Elyan, Consultant Oncologist
"Keeping my hair meant I still looked like Mummy"
When Jennie Williams was diagnosed with breast cancer in February 2019, she opted to have scalp cooling treatment during her rounds of chemotherapy.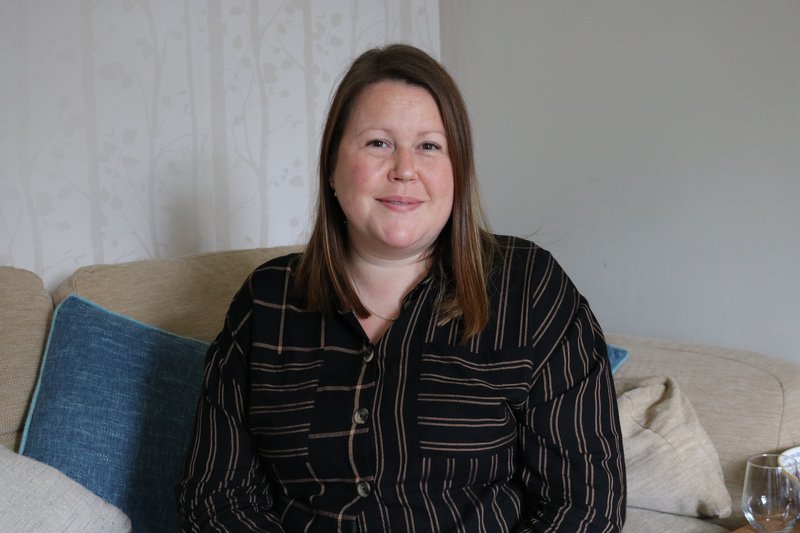 "After the initial diagnosis, one of the first things I said was I don't want to lose my hair. When I went along to my chemotherapy talk, they mentioned scalp cooling. During the treatment, they wet your hair, put some conditioner on, put the first cap on and an outer cap and then it goes cold. Keeping my hair has meant everything to me. I did it for my children, so I still looked like Mummy to them. To them, life has carried on as normal."
Support our Chemotherapy Suite Appeal today & make a difference for local cancer patients
There are many ways to help our appeal, including:
Making a donation to support our appeal
Taking on a fundraising challenge such as a sponsored run or walk, you can start fundraising on JustGiving
Organising fundraising events at your local school, club or community group.
Support transformational projects in the hospitals with a gift in your Will.
Make a difference and support us today
Give to our charity and help make our hospitals better