COVID-19 Rapid Response Appeal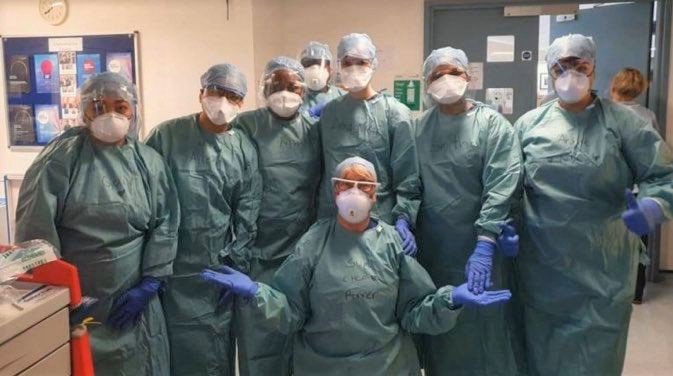 Support our amazing NHS staff in Gloucestershire
We have launched our Rapid Response Appeal to help support our amazing NHS staff, as Gloucestershire's hospitals come under increasing pressure as a result of COVID-19.
Our appeal aims to provide help to our NHS teams wherever their need is greatest. By making a donation today to the COVID-19 Rapid Response Appeal you can support a number of projects including:
'Boost boxes' to give refreshment for teams as they work intensively to care for patients
Wellbeing resources to help NHS staff alleviate stress while working under constant pressure
Establishing fully equipped Staff Sleep Pods as places for staff to take a break during periods of intensive work and ensure they are not too tired to drive home.
Fold-out beds to help staff rest and recuperate
The provision of alternative transport to work such as taxi or a minibus if public transport is not available.
Richard Smith, Head of Fundraising at Cheltenham and Gloucester Hospitals Charity said: "In this most unprecedented of times, NHS staff in Gloucestershire are working around the clock to provide the best possible care to patients.
"The COVID-19 Rapid Response Appeal will enable us to give vital wellbeing support to teams, working closely with staff to provide the help where they need it most. Currently, donations will go towards providing refreshment packages, sleep pods, transport and other projects.
"We have already received many calls and emails from the community asking how they can help which is just fantastic, and we hope that people will get behind this appeal to support our incredible NHS staff."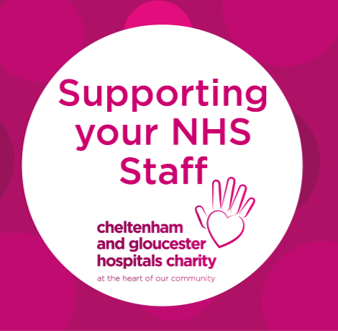 Michele Pashley, 2020 Staff Health & Wellbeing Coordinator from Gloucestershire Hospitals NHS Foundation Trust said the appeal was a great way to give staff a morale boost.
"We are hugely proud of all the efforts of all our staff during this period of growing pressure on the NHS. They are all going above and beyond and anything which can be done to provide even further support for their wellbeing is hugely appreciated."
To support our COVID-19 Rapid Response appeal you can:
Make a difference and support us today
Give to our charity and help make our hospitals better
Cheltenham and Gloucester Hospitals Charity raises funds to support Gloucestershire Hospitals NHS Foundation Trust and all of it's amazing NHS staff who go the extra mile to make a difference for our community. Our campaigns include:
Our Big Plus Fund to support projects that transform the hospital environment and improve the patient experience, including a Baby Remembrance Garden at Gloucestershire Royal Hospital
Our CT Gamma Scanner Appeal aims to raise £600,000 to bring the latest cutting edge imaging technology to our hospitals
Funding state-of-the-art medical equipment, such as CT scanners and digital mobile x-ray machines
Supporting the Gloucestershire Oncology Centre through our charitable fund Focus
You can show your support by making a donation, supporting our latest appeal, start a JustGiving fundraising page and share on social @cghospcharity.
Make a donation to support our work today!