We need your help to fund new scanning equipment including much-needed mobile digital X-ray machines for Gloucestershire.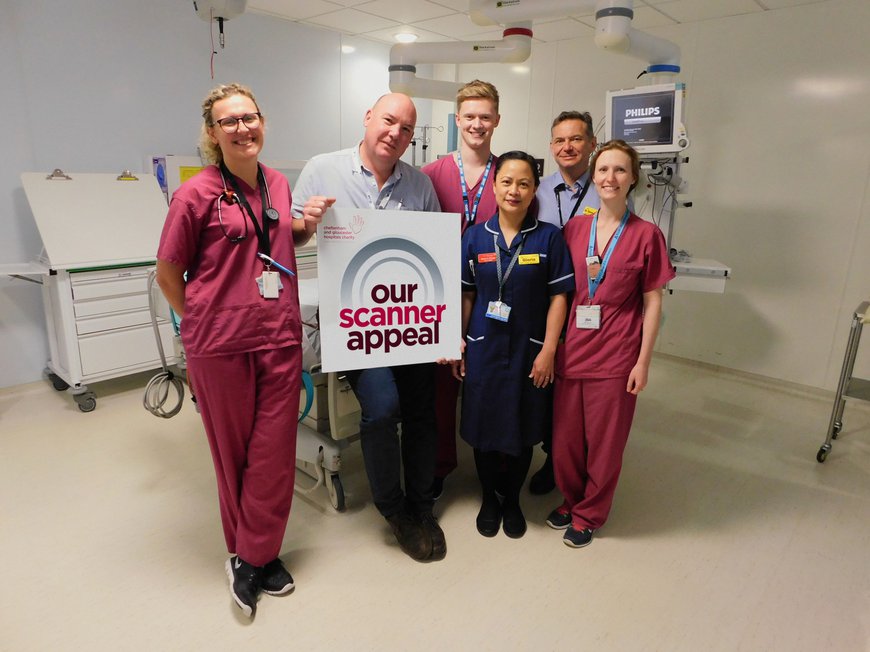 Medical imaging plays a vital role in the early detection, diagnosis and treatment of patients across our hospitals, and is key to rapid treatment in emergency situations.
Through our scanner appeal we aim to significantly improve the experience for local people with a wide range of conditions by funding new scanning equipment, including mobile digital X-ray machines.
Mobile digital X-rays will enable our medical teams to view images immediately, giving them instant information as they work with patients across the hospitals.
"During the first minutes of a premature baby's life the Neonatal Team work to quickly place lines and tubes which give lifesaving support. An instant digital X-ray image will give us the best possible information as we work at cot side, and will significantly improve the experience for babies who very often require multiple x-rays to be taken while in our care."

Dr Simon Pirie, Neonatal Consultant
Instant imaging when every second counts
Mobile digital X-ray machines will support patients across our hospitals by giving instant imaging in situations where it matters most; for example:
Lifesaving treatment for premature babies on our neonatal unit.
Patients in our Emergency Departments and Critical Care Units.
Children with serious illness and medical conditions such as cancer.
Inpatients with conditions such as cancer or heart disease.
Patients with chest pain or lung conditions.
Patients who are in recovery following surgery or treatment.
In these situations, patients who are too unwell or medically unstable to be moved to the X-ray department can benefit from mobile technology.
Get involved and help us to save and transform lives
You can help our Scanner Appeal in many ways including:
Taking on a fundraising challenge such as a sponsored run or walk, you can start fundraising on JustGiving
Organising fundraising events at your local school, club or community group.
Support transformational projects in the hospitals with a gift in your Will.
Making our appeal your business' charity of the year.
---
New CT Scanners are helping to save and transform lives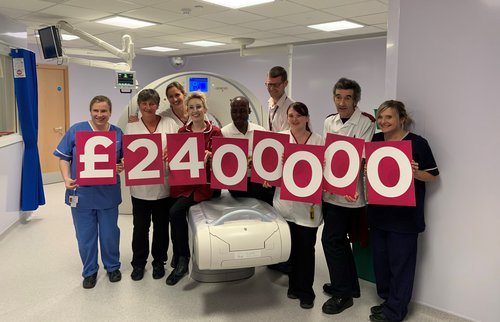 Thanks to incredible support from the local community we've raised over £2.4 million for our scanner appeal to date funding imaging technology including three new CT Scanners to help diagnose patients at the earliest opportunity, reduce waiting times and give better quality imaging.
Now, two CT scanners are already in place in Gloucestershire Royal Hospital and a third is planned for Cheltenham General helping to make a real difference for patients across Gloucestershire.
Scanning in a heartbeat
The new CT scanners are a real step up in image quality and speed.
"One of the new scanners has been specifically set up for heart patients and a whole heart can now be scanned in a quarter of a second. For the first time, we have got genuine human obtained artificial intelligence improving our images to an amazing quality we have never seen before."
Dr Garrett McGann, Consultant Radiologist
Make a difference and support us today
Give to our charity and help make our hospitals better