We need your help to raise a further £700,000 to fund three new CT scanners and two new mobile digital x-ray machines for Gloucestershire.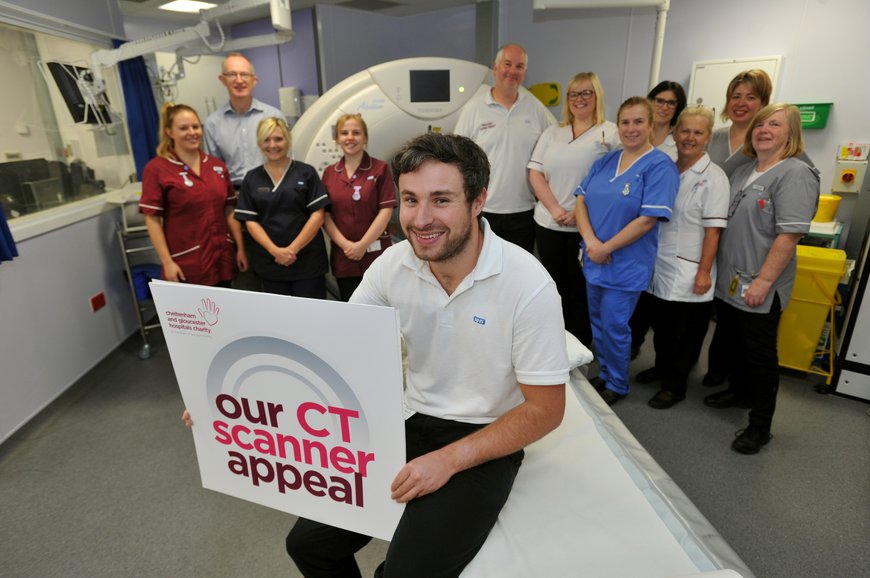 Almost 80,000 people have a scan or mobile x-ray taken at Cheltenham General and Gloucestershire Royal Hospitals every year, and our existing scanner provision is at full capacity.
Scanners are vital for early detection, diagnosis and treatment and can help save lives in an emergency when every second counts.
New state of the art scanning technology will make a huge difference for people with a wide range of conditions, including those fighting cancer or heart disease, and emergency patients with head injuries.
Everyone will benefit, from older people with dementia to premature babies who need urgent medical treatment.
"During the first minutes of a premature baby's life the Neonatal Team work to quickly place lines and tubes which give lifesaving support. An instant digital X-ray image will give us the best possible information as we work at cot side, and will significantly improve the experience for babies who very often require multiple x-rays to be taken while in our care."

Dr Simon Pirie, Neonatal Consultant
Early detection will help us to save & transform lives
CT scanners allow us to see what is happening inside the body by taking 360 degree images. They help us diagnose conditions and decide the best treatment. New scanners will mean:
The earliest possible diagnosis and treatment.
Significantly improved waiting times, relieving anxiety for patients and families.
Better diagnosis thanks to improved image quality, reducing the need for minor exploratory surgery.
High quality scans will be available quickly for emergency patients both day and night.
Instant imaging when every second counts
Mobile digital x-ray machines will provide immediate images for patients across our hospitals, helping people with urgent medical conditions and special care babies.
Get involved and help us to save and transform lives
You can help our CT Scanner Appeal in many ways including:
Taking on a fundraising challenge such as a sponsored run or walk, you can start fundraising on JustGiving
Organising fundraising events at your local school, club or community group.
Support transformational projects in the hospitals with a gift in your Will.
Making our appeal your business' charity of the year.
Make a difference and support us today
Give to our charity and help make our hospitals better