An update on our COVID-19 Appeal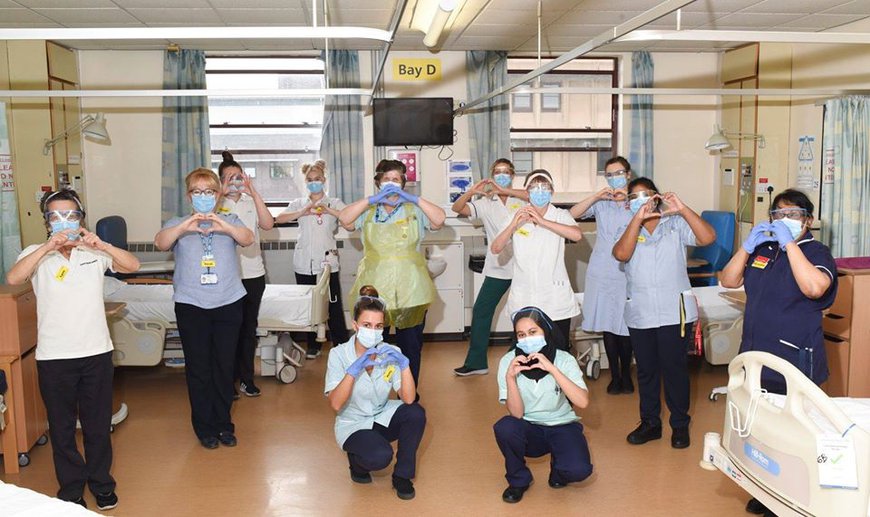 Thanks to your donations we have been able to fund a number of projects to support our NHS staff throughout local hospitals
We are very grateful to everyone who has donated, shared and supported our COVID-19 Rapid Response appeal so far. Your donations are already making a huge impact for NHS staff as they work under pressure with an increasing number of local patients with COVID-19.
We are working closely with medical teams and NHS staff to identify where support can make the most impact and to deliver projects quickly to make a difference for them and their work.
"With around 8,000 NHS staff working for Gloucestershire Hospitals NHS Foundation Trust it's important for us to give as much support as we can to staff across the hospitals whenever it is needed. Thanks to supporters of the charity we have already been able to fund a huge number of projects from wobble rooms to rest areas and a huge number of boost boxes and bags." Michele Pashley, 2020 Staff Health and Wellbeing Coordinator
Thanks to your support we have already been able to fund a number of projects across Gloucestershire including:
Wobble rooms; where staff members can take a break and find a calm sanctuary during periods of intense working
We are directing fast support to wards and areas across the hospitals through our boost bags and boxes. These contain snack items, peelable fruit and drinks to keep staff energised and hydrated during their dedicated work with patients. We are providing 2000 bags containing an estimated 25,000 items of food and drink per week for NHS Staff working in areas across the hospitals
Rest areas; areas of the hospital where staff can rest and recuperate with specialist reclining chairs
Specialist medical fold out beds and bedding adhering to infection control, to enable staff who might otherwise be too tired to drive home to rest
5,000 tubes of hand cream specifically designed for medical staff, which helps to alleviate soreness as a result of infection control procedures
Moisturising face cream to relieve sores and rashes as a result of prolonged periods of wearing a mask.
Extra kettles and microwaves to enable staff to quickly heat drinks and food and extra fridges to keep meals and drinks provided for staff chilled
Nurse watches to help with infection control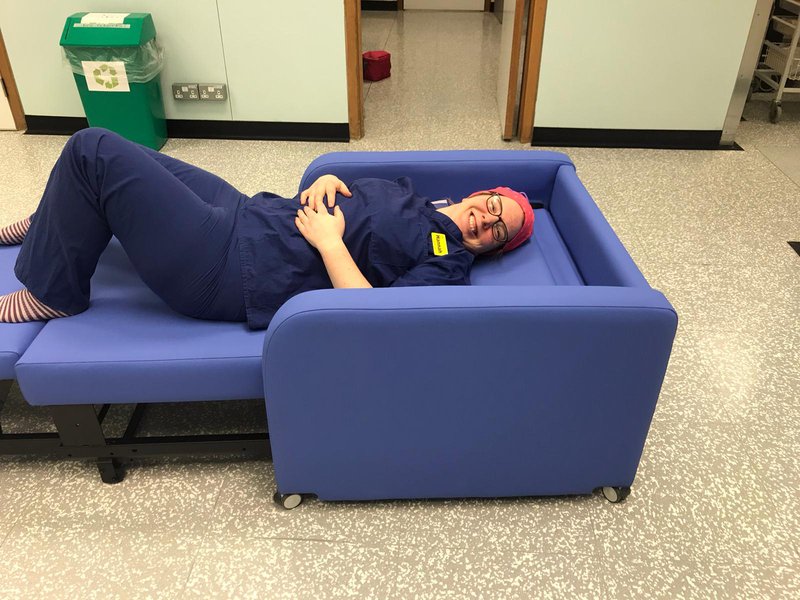 We will continue to work closely with NHS teams to support further projects and needs as they are identified, and are also aiming to fund wellbeing resources and counselling to help alleviate stress, further sleep areas, rise and recline chairs and beds, alternative transport to work, and to sustain our support of NHS Staff with boost boxes as their work with patients with COVID-19 continues in the weeks ahead.
Our NHS Staff have been giving their thanks for your support:
"We have all been so touched by the support shown by the community and the generous donations to the appeal. Our teams across the hospitals are all pulling together to ensure we can offer the best possible care for patients at this difficult time and these snack boxes and new areas to take a break really do make a difference. Thank you to everyone who has already donated, it means a great deal." Steve Hams, Director of Quality and Chief Nurse at Gloucestershire Hospitals NHS Foundation Trust
"An enormous thank you to Cheltenham and Gloucester Hospitals Charity for coordinating all this and to the people of Gloucestershire for all your generosity. This is making the most enormous difference to wellbeing and morale." Dr Helen Makins, Consultant in Pain Medicine & Anaesthesia
"We can't thank you all enough for all your support and donations, from all the staff who are working really hard at the moment and it's things like this which make a huge difference and help us to keep going, so thank you" Alexandra Heys, Respiratory Ward Manager
Additional Charity areas of support:
Scanning equipment funded by the charity is also making a difference, and CT Scanners and digital Mobile X-rays are helping our Radiology team as they support medical teams across the hospitals in their work with an increasing number of patients with COVID-19, providing faster diagnosis and the best possible imaging quality.
"The advantages of the digital machines are that they allow us to X-ray the chest instantly and intervene rapidly in a deteriorating patient based on the imaging seen at the bedside. When time is critical, this is a significant advantage. It undoubtedly improves the care of patients and having this technology in place helps us to transform many lives."
Dr Tom Perris, Consultant in Anaesthesia and Critical Care
Our Focus Support Team, funded by donations, are continuing to give vital advice and support to local people with cancer. Patients in the Gloucestershire Oncology Centre are benefitting from vital telephone support to ensure the Focus Support Team are there for them whenever needed; from emotional support following a diagnosis of cancer to advice throughout treatment.
"It's so important that we are still there for our patients, so creating an easy to access phone service was a priority for us to ensure that patients could still be supported. We didn't want social distancing to be a barrier to being there for cancer patients"​ Ali Williams, Support Centre Manager
To support our COVID-19 Rapid Response appeal you can:
Make a difference and support us today
Give to our charity and help make our hospitals better