Charity Team Goes The Extra Mile To Help Thousands Of Heart Patients In Gloucestershire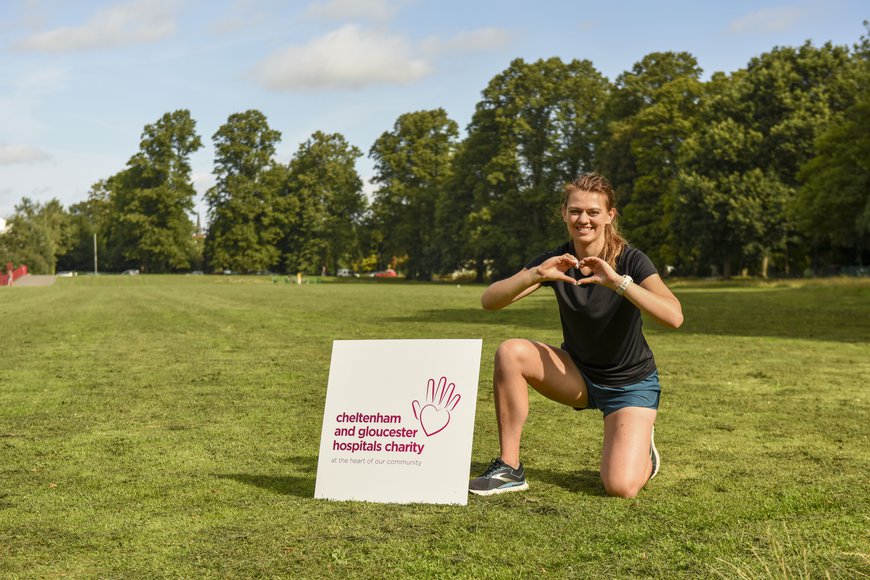 Hospital staff are swapping their scrubs for running gear, to raise money for the Gloucestershire Heart Appeal.
Consultant Cardiologist, Dr Chris McAloon, and Richard Morris, a Highly Specialised Cardiac Physiologist, will be taking part in the Cheltenham Half Marathon alongside Cheltenham and Gloucester Hospitals Charity team member Ela Antosiewicz for the 13-mile run on 5th September.
The Gloucestershire Heart Appeal aims to raise £300,000 to fund two new echo scanners for Gloucestershire Royal and Cheltenham General Hospitals. These machines will have the very latest cutting-edge real-time 3D imaging, to help in the treatment of heart patients across the county.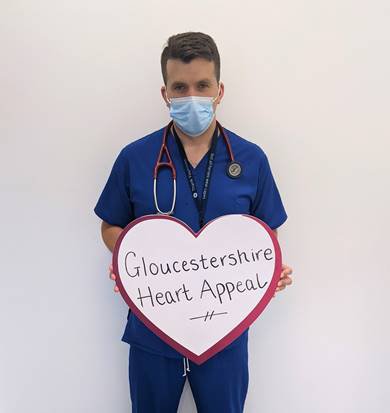 Dr Chris McAloon said: "I wanted to dust off my trainers for the first time in a while to run for this really important cause."
"We want to bring new state-of-the-art machines to Gloucestershire, so more of our patients can benefit from them. I wanted to do something positive to contribute to the appeal."
An echocardiogram, or 'echo' is an ultrasound scan which uses sound waves to create live images of the heart. As well as treating heart patients, the high quality imaging on the new scanners can benefit people with other conditions, for example monitoring the impact of cancer treatment on the heart or checking heart function before surgery.

Fellow runner, Richard Morris, signed up for the marathon to support the appeal as he himself is also a cardiac patient.
"As well as being a practitioner, I have a minor valve defect in my heart so I will also benefit personally from the latest equipment being available," he said.
"Taking part is also about improving my fitness as well as I turned 40 last year. Although I've always been active, a nasty leg break three years ago meant my footballing days were over and inactivity has crept in a bit. So when Chris asked me to sign up for the half marathon, I jumped at the chance to have something to train for and I've now even registered for a half ironman next year."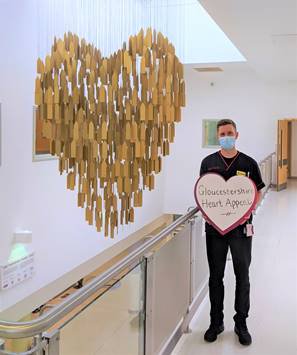 Appeal and Charity Administrator Ela is going one step further by not just taking part in the Cheltenham Half, but she has also signed up to the London Marathon on 3rd October to raise money for the appeal as well.
"I started running in 2017 when I decided to enter my first race. I thought to myself if I can run a mile, then I can train myself to run more and it all started from there," Ela said.
"Now I train three times a week with Almost Athletes in Cheltenham and it is great for my mental and physical wellbeing. I have entered a number of major running events before, but I am really excited about running both the Cheltenham Half and London Marathon for the charity I am now working for, it makes it even more special."
The appeal also means a lot to Ela as her grandmother needed emergency surgery for a blocked valve in her heart.
"The treatment my grandmother received saved her life. We just want to raise as much money as we can for our appeal which will help so many people in the county. If anyone is running in the Cheltenham Half or taking part in another event and wants to raise funds for our heart appeal, then they really will make a difference," she said.
You can support the Cardiology Team runners here and Ela's Marathon fundraiser here.
If you would like to take on your own fundraising challenge and start a JustGiving page, please visit our Cheltenham and Gloucester Hospitals Charity page. Together we can make a difference.
Make a difference and support us today
Give to our charity and help make our hospitals better