Every Little Helps - Thanks to Tesco!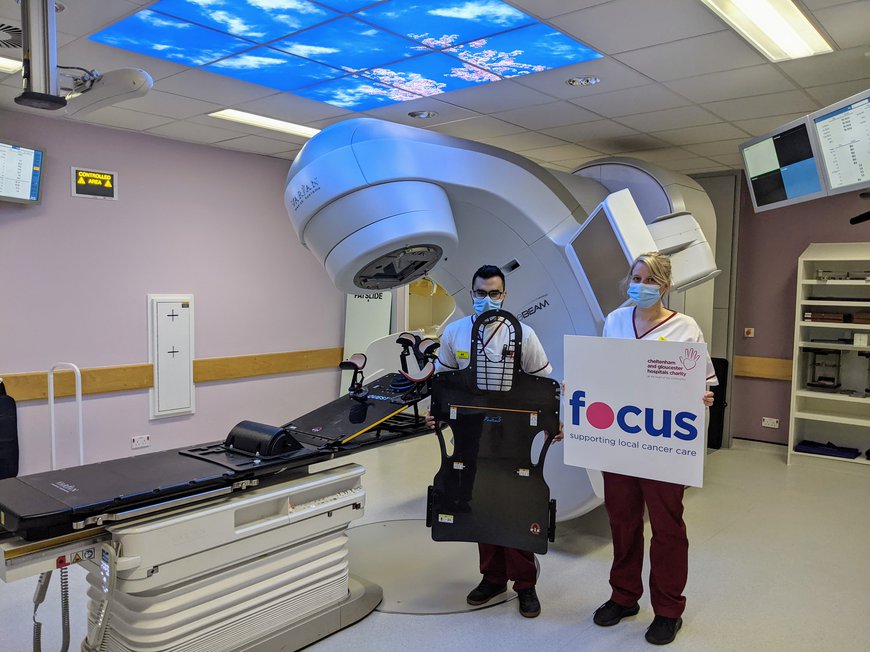 Thanks to support from Tesco's 'Bags of Help' community grant, we have been able to purchase new state-of-the-art positioning equipment to help our radiotherapy team's work with local cancer patients.
Thanks to Tesco, and everyone who voted for our Focus fund in their local store, has helped to raise £10,000 for radiotherapy positioning equipment. This technology - including a Quest Board and Portrait Head and Neck positioning system - helps our Radiotherapy Team provide precision treatment as they work to save and transform local lives.
The equipment enables treatment to be targeted within millimetres of the location of cancer, and is helping patients with conditions such as breast, head and neck cancers, supporting our team to treat cancer with the greatest possible accuracy. As well as helping to improve treatment, the funded technology will also help to minimise side effects for cancer patients. This will make a real difference to the experience for local people with cancer both in the short and longer term.
Bridget Moore, Radiotherapy Services Manager, at Gloucestershire Oncology Centre has already seen the difference this equipment can make.
"Having this extra equipment in place to support our work with local cancer patients has been a real help. Our Radiotherapy Team really have gone the extra mile for their patients throughout the pandemic despite the extra challenges they have faced, and they continue to do so as we come out of lockdown with an increasing number of local people coming to us for treatment."
"The support from Tesco has been such a boost and helped us to give precision treatment while making patients as comfortable as possible. Donations and support like this really do demonstrate to our staff how much the community value their work, and our thanks both to Tesco and to all who voted with their tokens."
We are incredibly grateful to Tesco's Bags of Help scheme for funding this equipment and to the local community for supporting our Focus fund. If you would like to find out more about the work of Focus, please visit here.
Make a difference and support us today
Give to our charity and help make our hospitals better