Face Mask Fundraising Reaches an Incredible £3,000 for Focus!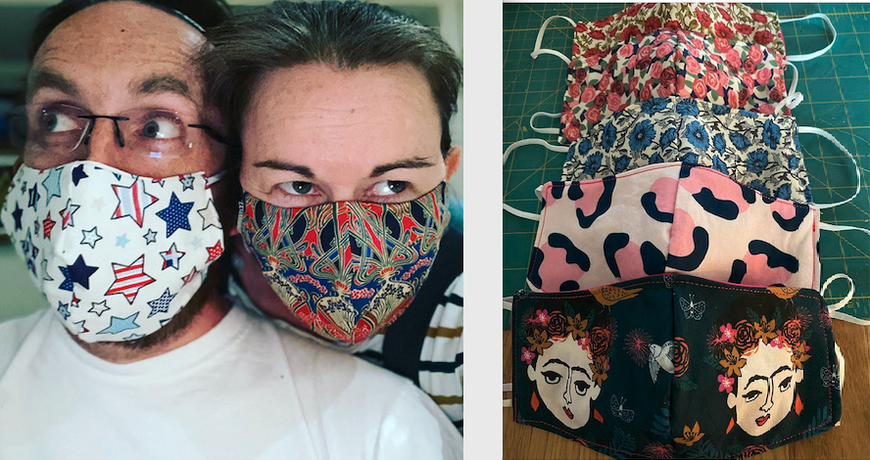 Amanda Arrowsmith, a HR Director from Miserden, has been raising money for our Focus fund by making stylish homemade face masks.
Amanda began making masks as part of the Gloucestershire Sewing for the NHS volunteer group. As the demand started to increase, she realised she could give a little back to the Charity by making and selling masks in her spare time. Her three layered, washable masks are made in a range of stylish designs and prints - 'made with love not perfection'.
Amanda is helping raise funds for Focus for an especially important reason, "In November 2019 my partner Anthony was diagnosed with Bowel Cancer. He started Chemotherapy on 23rd December 2019 and the brilliant people at Focus supported us before and throughout; from giving me somewhere to have a private cry to providing invaluable access to resources and information to laughing at our Christmas jumpers and keeping us smiling during a really challenging time."
"The team made what was a difficult time so much easier. I initially made PICC line covers in modern materials for them to give to other patients, so sewing to support them more makes sense. "
Amanda had initially hoped to raise £250 for the Charity but has already raised an incredible £3,000 so far! "I've been blown away with people's generosity as I was only asking for £5 per mask but so many people have paid over the odds."
For anyone who would like to buy a mask, Amanda shares her latest designs on her Instagram page, @pontecarloblue, on a first come first served basis.
We would like to thank Amanda and everyone who has supported her. Your donations have already made such a huge difference for patients and their families.
Make a difference and support us today
Give to our charity and help make our hospitals better