Help support our Gloucestershire Hospital Nurses in their "Yogathon" challenge!

To mark the start of Commemorative Week, a team of nurses are taking on a twelve hour yoga challenge to help raise funds for our Green Spaces Appeal.
Charlotte Jakab-Hall, Sophie Finch-Turner, Rosanne Curwen and Cat Harker, with support from Leanne Potente and Honor Govan, will start at 7am on Monday 19th April and continue posing, bending, stretching and flexing all the way through until 7pm!
The team are taking on this challenge to support our latest appeal to help create new and improved outdoor spaces across the hospitals. This includes a Commemorative Garden that is being created to remember the lives lost during the pandemic and to thank our amazing NHS staff for everything they have done and continue to do.
Leanne, a nurse in the Corporate Division at the Trust, said "We are raising funds for this appeal as we feel that the pandemic has highlighted more than ever the need for self-care in order to allow us to care for others. A green space for staff, patients, and visitors alike will provide a place for quiet contemplation, connection with nature, and a visible reminder to 'take 5' to rest and recharge."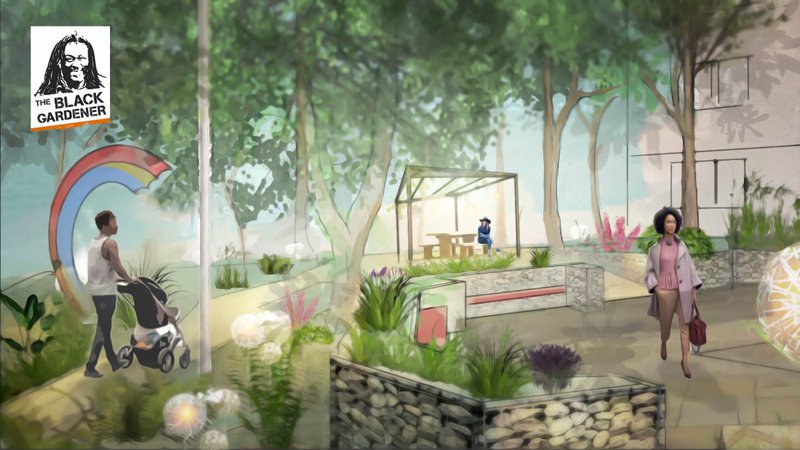 On the day there will be twelve different yoga instructors from across Gloucestershire offering a range of different yoga styles. All have very kindly donated their time to this incredible challenge.
07:00 Vinyasa yoga with Linda Adams - www.inxyoga.com
08:00 Wake up and Glow yoga with Julia Frearson - YogaJulia-mbs on Facebook
09:00 Wake up and Flow Vinyasa with Annet Richards-Binns - @wellbeingwithannet on Instagram
10:00 Hatha yoga with Sandy Woodcock - @shamalyogawithsandy on Facebook
11:00 Self Love Yoga with Emma Harris - https://watermelonwellness.co.uk
12:00 All levels yoga flow with Rosie Marsland - https://rosieglo.co.uk / @rosiegloyogaon on Instagram
13:00 Hatha yoga with Niki Cox - https://rosieglo.co.uk / @rosiegloyogaon on Instagram
14:00 All levels Vinyasa flow with Janet Benn - https://rosieglo.co.uk / @rosiegloyogaon on Instagram
15:00 Iyengar yoga with Lally - https://northcotswoldyogacentre.co.uk
16:00 Hatha yoga with Louisa - @yogawithlouisa on Instagram
17:00 Restorative yoga with Abbi Carter - @aec_yoga on Instagram
18:00 Yin Yoga with Jo Ormond - @jo.ormond.yoga on Instagram
If you would like to get involved and help support, staff members can contact Leanne Potente on leanne.potente@nhs.net to sign up for a class or if you would like to make a donation, please visit the GHNHSFT Nurses JustGiving page. Thank you to everyone for your support!
Make a difference and support us today
Give to our charity and help make our hospitals better