Hospital fundraiser Leon reaches an incredible £5,000 as a thank you to NHS staff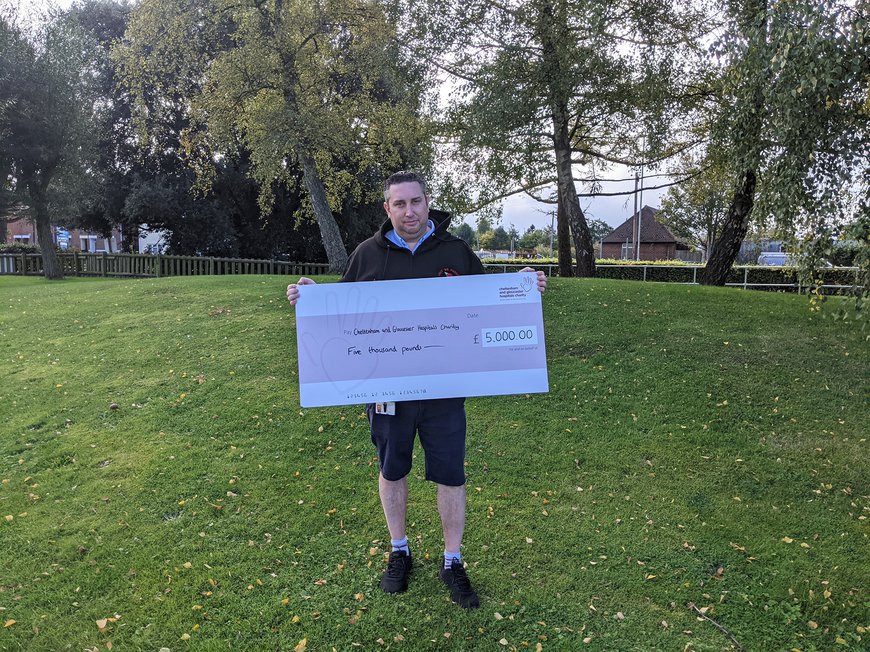 Leon Hill, a porter at our hospitals, has raised an incredible £5,000 to show his personal appreciation to our NHS staff for the fantastic work they do.
Leon has been raising funds through his range of charity branded clothing items; from hooded jumpers, running tops and even baby grows! With the support of local company, Gloucester Sports, he has been busy delivering items all across our hospitals.
Supporting the charity means a lot to Leon as he sees first-hand the hard work and dedication of his colleagues.
"Our NHS staff work incredibly hard, especially during the last few years when they worked under increasing pressure throughout the pandemic. People working in that environment deserve to be celebrated for what they do, saving people's lives and making people's lives better every day. I really wanted to fundraise to help give our heroes the recognition they deserve."
"The best bit about fundraising has been meeting all the people within the hospital - colleagues I wouldn't usually have met before. I want everyone to feel proud of what they do and I know the charity is here to help support our staff in their work."
Head of Fundraising, Richard Smith said "We're very grateful to Leon for his incredible fundraising and to all the staff who have got behind it. We really appreciate when colleagues go the extra mile to raise funds and our thanks to everyone for this support."
"Thanks to our donors we've been able to do even more at our hospitals - from the Commemorative Garden at Gloucestershire Royal to mental health support, boost boxes to state-of-the-art equipment on wards - these projects simply would not happen without donations."
If you would like to place an order with Leon, please contact leon.hill@nhs.net or if you would like to set up your own staff or ward fundraising, please contact jan.thomas6@nhs.net.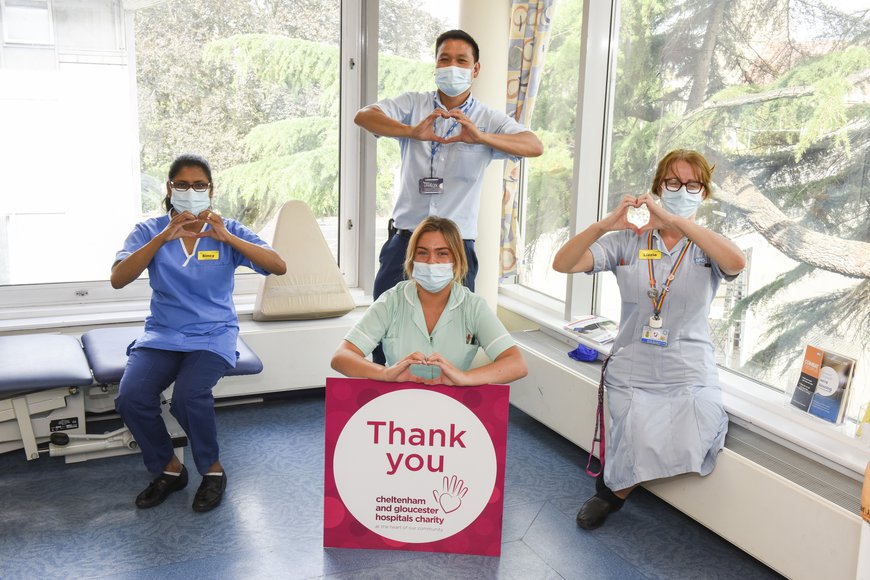 Make a difference and support us today
Give to our charity and help make our hospitals better