How our Equality, Diversity and Inclusion Lead is helping to support our BAME community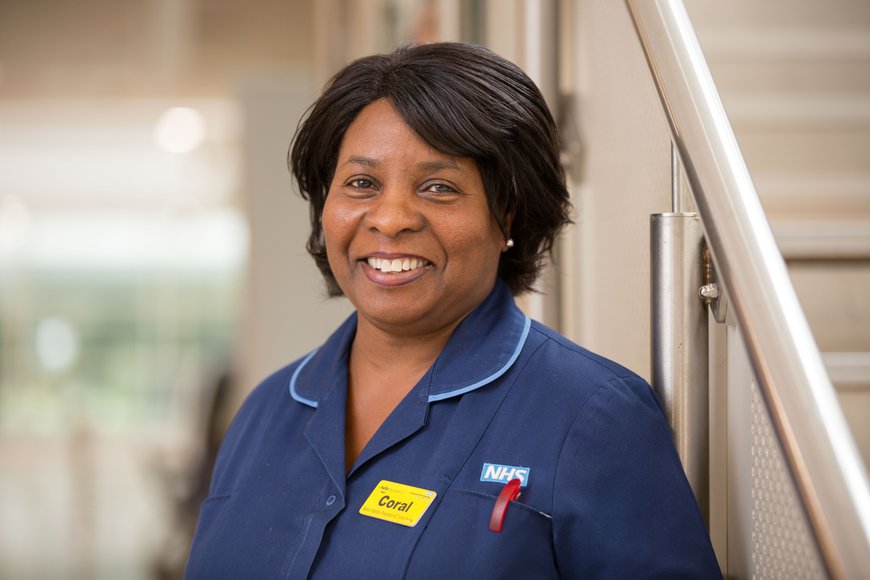 Thanks to donations to our COVID-19 appeal and NHS Charities Together, a number of charitably funded staff roles are providing specialist wellbeing support for our incredible NHS staff and the local community they care for.
One of these roles is our Equality, Diversity and Inclusion BAME Lead, Coral Boston, who is helping to provide support for staff members who identify as BAME, disabled, from our LGBTQ+ community or other protected characteristics during the pandemic. ­­­­
"I was an Infection and Control Nurse for 11 years and understand first-hand some of the challenges my colleagues can face. When you work in the NHS you are always thinking about how you can best support others, but it is also important for our staff to feel safe and supported as well."
"Every day in this role is different and I feel incredibly honoured that I am able to support so many of my BAME colleagues already, especially during the pandemic. Everything from helping to make staff aware of the support available to them, being someone they can talk to if they feel stressed or anxious, sharing new information that becomes available and most recently working on COVID testing and vaccination."
As part of her role Coral has also been acting as the Freedom to Speak Up Guardian BAME representative, providing a confidential safe space for staff to speak about issues, anxieties or discrimination.
"We run drop in clinics two days a month where staff can come in and talk about anything; it could be something they feel is quite trivial or something deeply serious. They want to talk to a peer who understands where they are coming from, therefore building trust is so important.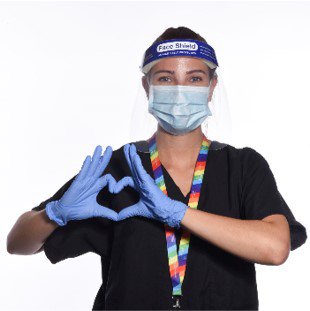 Deputy CEO and Director of People, Emma Wood, said "I am so pleased to welcome Coral into this critical role. The COVID-19 pandemic has had a disproportionate impact on BAME communities and as a Trust we wanted to provide some additional support to our colleagues, and charitable funding has enabled the Trust to do this. The role allows us to target interventions and solutions to improve the experience of our colleagues. Coral's experience and previous role in the Trust gives her a positive platform to act as an Ally for colleagues and help shape the decisions we make which will impact upon our diverse colleagues."
Coral's role also focuses on promoting equality, diversity and inclusion into every area of the hospitals. This is not just within the Trust as an organisation, but also the patients who receive care and the loved ones who visit them at our hospitals.
"The changes we are making are going to make such a huge difference. I have been meeting with the local BAME community to see how we can help improve their experiences - it so important for our patients to be treated with respect and understanding. This is everything from the artwork you see on display to the food prepared in restaurants, all the way through to influencing the care and support they receive."
We are grateful to everyone who donated to our appeal and NHS Charities Together, this role has helped to accelerate the Trust's work to do all it can to promote diversity and inclusion in the workplace. As a charity we are committed to supporting all of our staff, not just during the pandemic, but in the long term as well. Thank you for your support.
Make a difference and support us today
Give to our charity and help make our hospitals better