How you can help your heart through a healthy challenge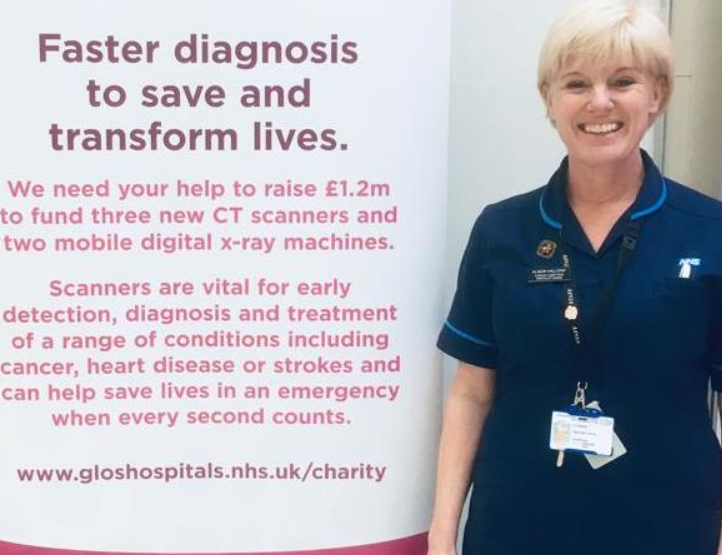 Alison Halliday is a Cardiac Chest Pain Specialist Nurse at Gloucestershire Hospitals NHS Foundation Trust, and knows first-hand how small changes make an impact on our health.
Every day Alison works with local people who are experiencing symptoms of heart disease such as chest pain or breathlessness, and is backing healthy lifestyle changes as a way in which we can all make a difference in 2020.
"We all lead such busy lives and sometimes it can be difficult for people to find the time to exercise or prepare the right food, but it's something we all need to try to do. It makes a huge amount of difference and how we live really does impact directly on the heart."
"If you are thinking about making some healthy changes to your lifestyle in your New Year's resolutions, you can make small changes which have a big impact."
With two out of five adults in the UK not achieving the recommended levels of physical activity, and only a quarter of adults consuming the recommended minimum five portions of fruit and vegetables per day, there are plenty of people in Gloucestershire who can benefit from taking part.
"Whether people are cutting down on alcohol after Christmas, eating less sugar or finding the time for a lunchtime walk, or even thinking about giving up smoking, there are a lot of changes we can all make which mean we make a healthier start to the New Year, it's a great time to make that positive change."
To start your healthy challenge today visit our JustGiving page and click on 'Fundraise for us'!
Make a difference and support us today
Give to our charity and help make our hospitals better