How Your Support Has Made A Difference In 2020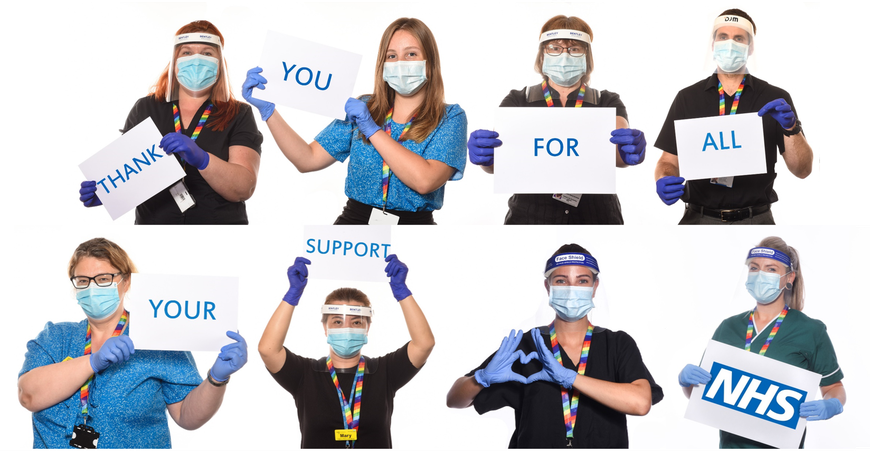 This year has been one of the most challenging, but the support from our local community has been incredible.
Thank you to everyone who has shared, supported and donated to the Charity over the past year. Your support has meant we have been able to fund a number of projects for our amazing NHS staff and the patients they care for. From our COVID-19 Rapid Response Appeal to £100,000 of specialist mental health and wellbeing support, we have been able to help make a difference in our hospitals. Thank you to our local businesses, community groups and fundraisers; we've had isolation beards, runners, walkers, bakers, makers, dancers, singers and even some sport stars too!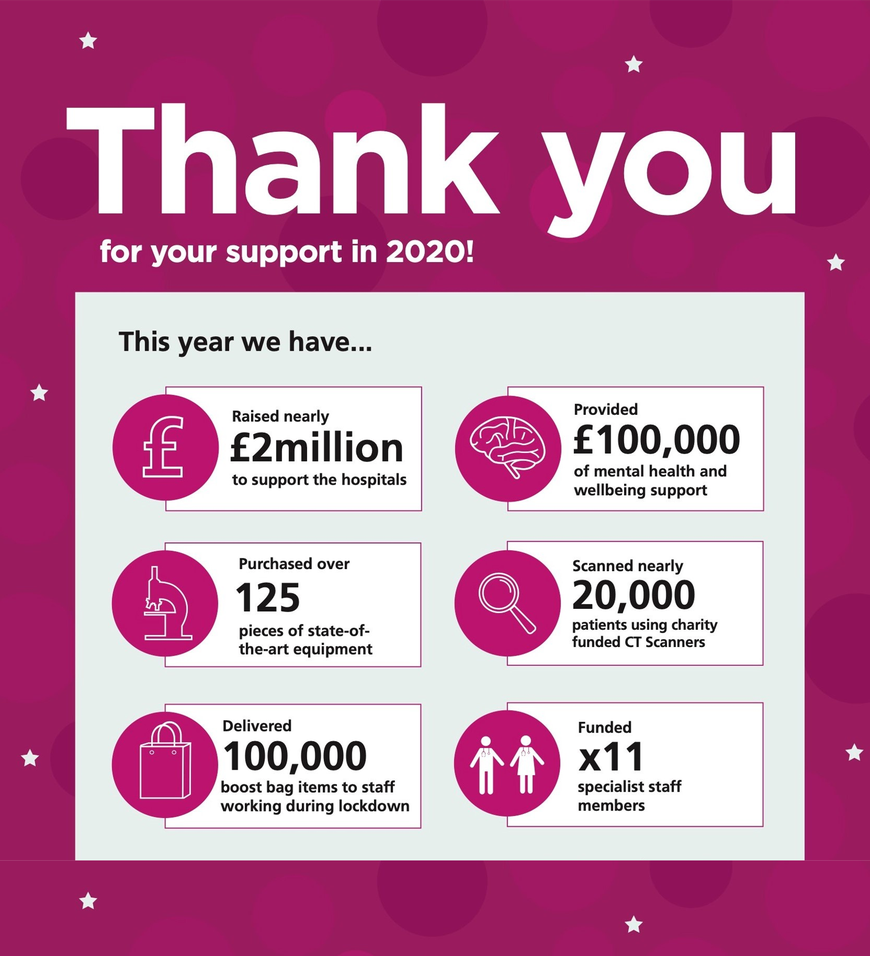 We are incredibly grateful to everyone who has supported the charity in 2020 and we hope to make 2021 our best year yet!
Make a difference and support us today
Give to our charity and help make our hospitals better