Jimi and Helen take on the Cotswold Way in an EPIC fundraising challenge!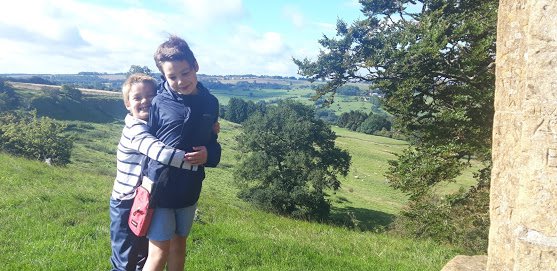 Local mother and son, Helen and Jimi Hyde from Dursley, have taken on the challenge of walking 102 miles in 10 days across the Cotswold Way!
They are walking to raise funds for EPIC - our charitable fund that helps to support local children and young people with epilepsy and their families. There are around 475 paediatric epilepsy patients in Gloucestershire and children with epilepsy are more likely to suffer from mental health problems and anxiety than their peers. Recent donations to EPIC have helped to fund counselling sessions, wireless EEG monitoring and patient/peer support groups and activities.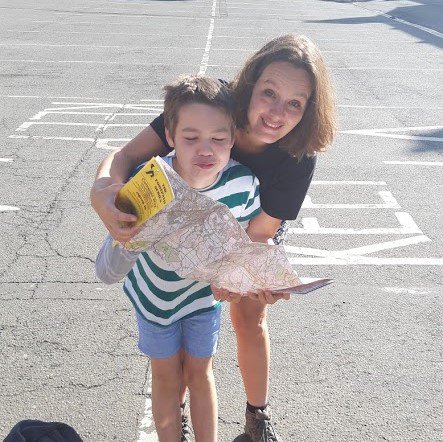 Helen is fundraising for EPIC for an especially important reason, "Jimi suffers from a rare type of epilepsy, Landau Kleffner Syndrome, which has affected his learning and cognitive development. His seizures started eight years ago and he was diagnosed at Great Ormond Street three years later. Jimi struggles on a daily basis; he has seizures, absences and has also been diagnosed with dyslexia. He has just started secondary school at Sir William Romney in Tetbury and has a full EHC plan to support him. Although Jimi has some real challenges with his health and his learning, he is an optimistic, brave and resilient boy."

"We decided to walk the Cotswold Way earlier on in the year (pre-lockdown) as a way to raise funds for EPIC. We are on a mission to raise awareness for epilepsy and how having a child with a chronic illness affects our family life and we are also on a mission to raise funds to help other children. We also know that walking and being outside is good for Jimi and helps him cope with anxiety and worries. The first day was tough as it was very wet and stormy but last weekend we have been able to enjoy some sunshine and stunning views over the Cotswolds."

Jimi and Helen originally set a target of raising £1,000 for EPIC, but have already reached an incredible £1,488! If you would like to show your support and make a donation, please visit their JustGiving page.

We would like to thank Jimi and Helen for all of their support and wish them the best of luck for the rest of their fundraising challenge!
Make a difference and support us today
Give to our charity and help make our hospitals better