Meet Elaine Smith - Our New Focus Funded Research Radiographer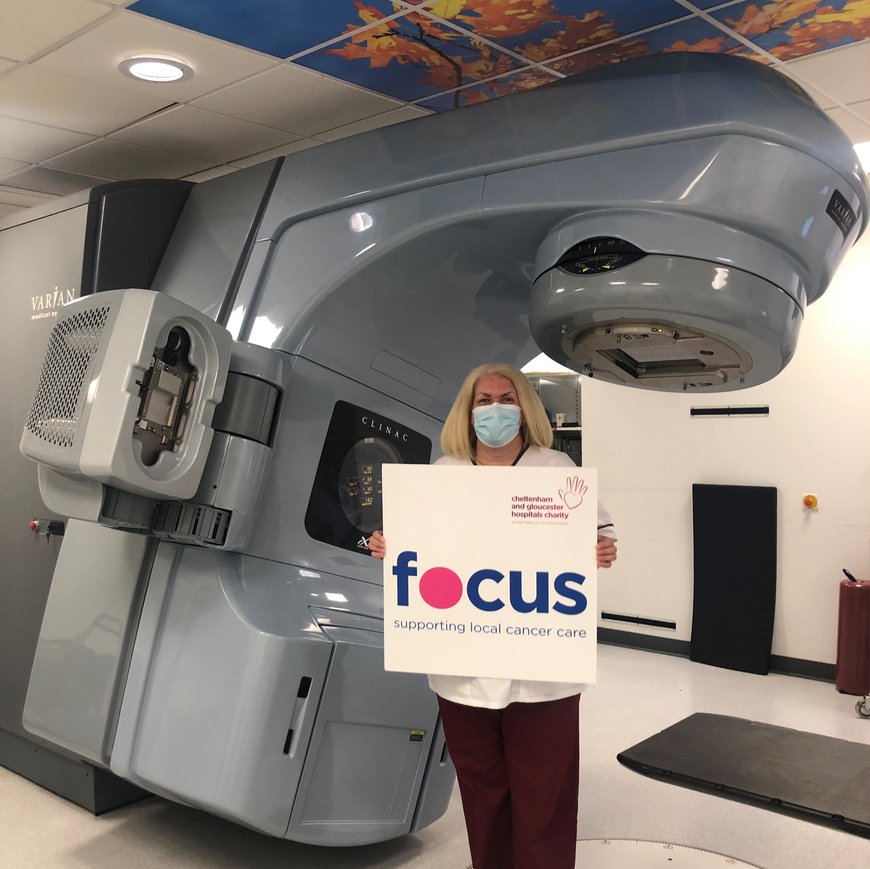 Thanks to donations, a number of charitably funded staff roles are helping to provide additional support and care for our patients in the Gloucestershire Oncology Centre.
One of these roles is our newly appointed Focus funded Research Radiographer Elaine Smith, who will be working on research trials that will help us to offer emerging radiotherapy techniques, new and innovative treatment options, as well as improvements to patient care.
Elaine has over 30 years of experience and has worked in the Trust since 2009. "In my previous role I worked as a radiographer and always worked hard to ensure treatment was delivered with professionalism, expertise and compassionate care. This experience has helped to give me the skills and knowledge needed for this position and I'm really excited to get started!"
Research studies will be invaluable in our understanding and future oncology planning and this role will help transform the lives of local cancer patients. "Our patients deserve the best treatment available. The continuation and development of the clinical trials team will help ensure they receive this and that we will be able to introduce new treatment techniques into the department." Elaine said.
"This role allows me to continue in a profession that I have enjoyed and been dedicated to for over 30 years. I am a people person and caring for my patients will always be my number one priority."
We are very grateful to all our supporters who have donated to our Focus appeal and helped make this role a possibility. If you would like to find out more about the work of Focus, please visit here.
Make a difference and support us today
Give to our charity and help make our hospitals better