Our Commemorative Gardens are officially open thanks to your support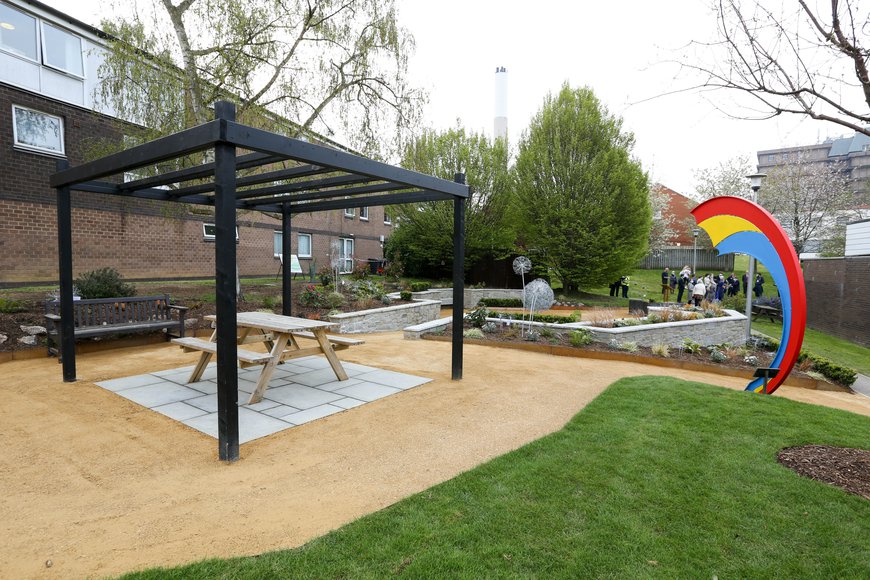 As part of the Trust's Commemorative Week the green spaces were opened by The Princess Royal, with our dandelion displays taking centre stage across the hospital sites.
The Commemorative Gardens at Gloucestershire Royal and Cheltenham General Hospitals were visited by The Princess Royal, who officially opened the green spaces and met with hospital staff, fundraisers and members of the local community. The gardens were created to remember the lives lost due to COVID-19 and thank our dedicated NHS teams for everything they have done and continue to do during the pandemic.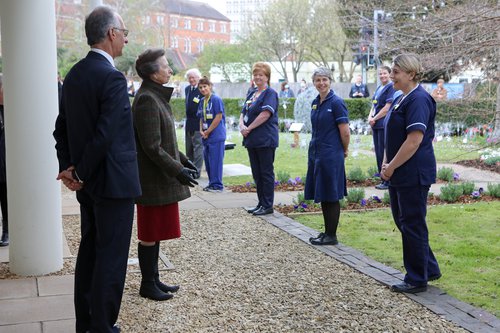 The garden at GRH was designed by renowned designer and TV presenter Danny Clarke and the design features a sunken seating area, pergola and raised beds. "It is so important we commemorate people who lost their lives to the virus and the amazing work of the NHS staff who have shown extreme bravery and compassion on the frontline. I don't know what we would have done without them. This garden will be a fitting legacy which can be enjoyed for many years to come," Danny said.
Throughout the gardens and in other areas of the hospitals, our Commemorative Dandelions were displayed for people to take time out and enjoy. Each dandelion was planted with a handwritten message - some in support of our NHS staff, some in memory of a loved one and many simply saying thank you. The displays attracted lots of visits from staff members who were overwhelmed by the support from the public.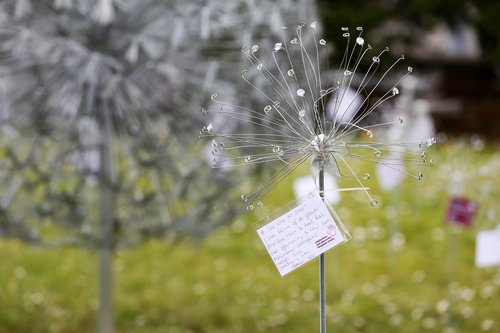 "We want to say a massive THANK YOU to everyone who has donated to the appeal. Donations have come in not just from members of the public, but also from a lot of NHS staff themselves who have wanted to pay tribute to the incredible dedication of their teams over the last year. We have also received fantastic backing from local businesses and the community. This project would not have been possible without this amazing support." Karen Organ, Cheltenham and Gloucester Hospitals Charity
Thank you to everyone who has donated to help make this incredible new space for staff, patients and visitors a reality. We are still raising funds to transform and create even more outdoor spaces at our hospitals. If you would like to support our Green Spaces Appeal you can make a donation here.
Photos by Anna Lythgoe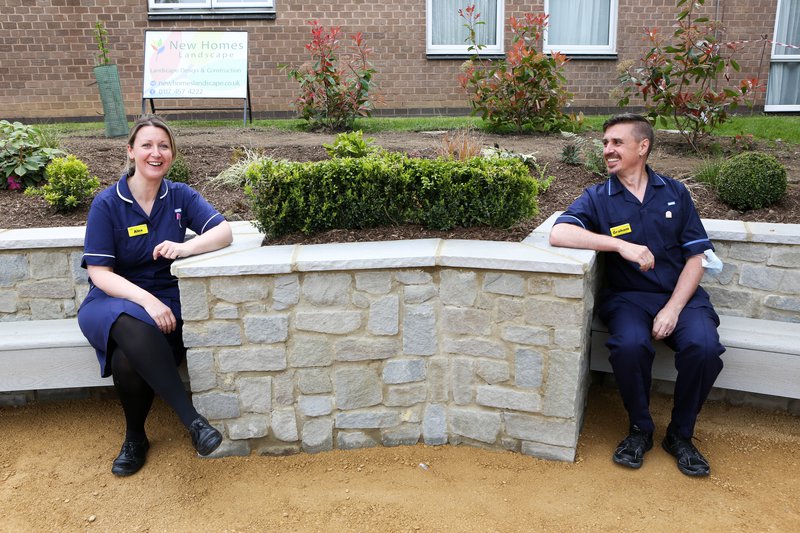 Make a difference and support us today
Give to our charity and help make our hospitals better
Cheltenham and Gloucester Hospitals Charity raises funds to support Gloucestershire Hospitals NHS Foundation Trust and all of it's amazing NHS staff who go the extra mile to make a difference for our community. Our campaigns include:
Our Big Plus Fund to support projects that transform the hospital environment and improve the patient experience, including a Baby Remembrance Garden at Gloucestershire Royal Hospital
Our CT Gamma Scanner Appeal aims to raise £600,000 to bring the latest cutting edge imaging technology to our hospitals
Funding state-of-the-art medical equipment, such as CT scanners and digital mobile x-ray machines
Supporting the Gloucestershire Oncology Centre through our charitable fund Focus
You can show your support by making a donation, supporting our latest appeal, start a JustGiving fundraising page and share on social @cghospcharity.
Make a donation to support our work today!