Thank You to our Local Business Community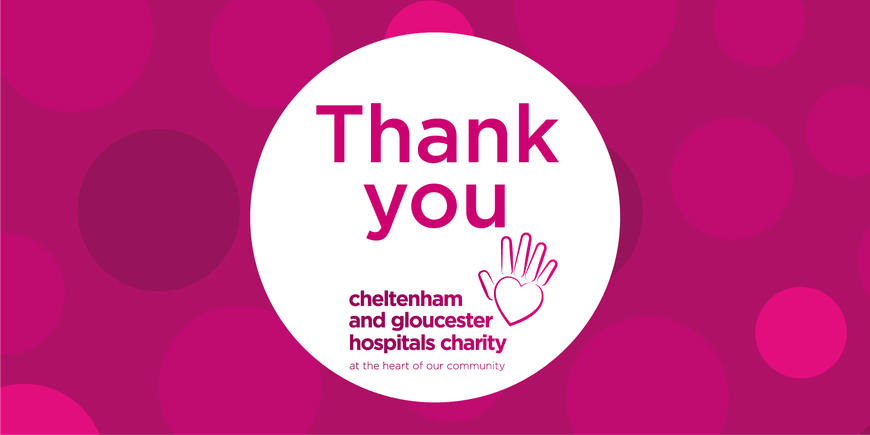 We would like to say thank you to all the local businesses supporting our COVID-19 Rapid Response Appeal at this time.
From the big corporations to small individual businesses, it is through your support, hard work and generosity that has helped thousands of NHS staff during this unprecedented time. We cannot thank you all enough!
Here are just some of the incredible donations we have received for our amazing NHS teams:
Hot drinks and toiletries from Alliance National
Easter eggs from Andys Cars
Toiletries and boost box items from Asda
Laundry scrub bags from Balcarras School
Three pallets of refreshing drinks from Bottlegreen
Hand creams and shower gels from Cheltenham Guardians
Lip balms and additional donation from Cheltenham Lions
Toiletries, lip blams and equipment from  Cheltenham West End Partnership
Ice-creams from Cheltenham Rotary Club
Drinks, energy bars and snacks from Cheltenham Sewa Day
Toiletries, lip blams and equipment from  Cheltenham Muslim Community Group
800 bottles of moisturiser from Childs Farm
Toiletries, lip blams and equipment from  Children of Barton and Tredworth Community Group
Over a thousand hot drinks donated by Creed Food Service
Canned coffee drinks from Costa Coffee
Over a thousand boxes of crisps, nuts and drinks from DHL
Easter eggs from Ecclesiastical Insurance
Over 2,000 Easter eggs from Feed the Hungry
Over 300 meals delivered daily from Food 4 Heroes
Single bed frames and two mattresses from Gloucester Furniture
Easter eggs from Gloucester Services
Shower gels and soaps from Gloucestershire Constabulary
Specialist toiletries, lip blams and equipment from  Gloucestershire County Council
Easter eggs from Joedan Home Improvements
Weekly deliveries of 500 loaves of bread from Hovis Bakery
Over 5,000 teas from Infusion
Electrical items, toiletries and staff treats from John Lewis Cheltenham
Energy drinks from MDA Fulfilment
Handcreams from Neom Organics
Coffee and cups from No Regrets Cheltenham
Revamil Balm supplies from Oswell Penda Pharmaceuticals
Hundreds of cans of water from Over Farm Market
Laundry scrub bags from Parsons Bakery
Easter eggs from Safran Landing Systems
Boost box donations and travel sets of toiletries from Sainsburys
Fruit boxes from Severn Meadows Beef
Laundry scrub bags from Stock Wizards
Hundreds of packs of tea from Tetley
Toiletries from Tesco
Hundreds of bottles of zero alcohol drinks from Thatchers
Frozen meals from The Grace Network
Frozen meals from The Sober Parrot
Laundry scrub bags from Trinity Church
A donation of cheese from Truckle Cheese Company
Shower gel and soft drinks from Waitrose Stroud
Easter eggs from WHSmiths
And many, many more amazing donations!

Make a difference and support us today
Give to our charity and help make our hospitals better