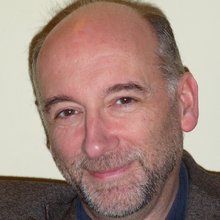 Contact
Date of registration
8 Jan 1984
Primary medical qualifications
MBBS, DA(UK), DCH, FHEA, FRCA, FFPMRCA
Area of expertise
Dr de Courcy trained at the Middlesex Hospital Medical School, University of London, qualifying in 1984. After starting training for General Practice he continued to train in Anaesthetics in Gloucester, Southampton and Newcastle upon Tyne, subspecialising in Pain Medicine. He was appointed as a Consultant in Cheltenham in 1993.
He is a Consultant Anaesthetist and until recently also worked in Pain Medicine, with a particular interest in cancer pain. Within anaesthesia, his particular interests are in Ear, Nose and Throat and Obstetric anaesthesia.
He is also extensively involved in teaching and training: both in the Trust in Pain and Anaesthetics and directing Advanced Trauma Life Support and Advanced Paediatric Life Support courses, and in developing countries through the Primary Trauma Care Foundation, of which he is Chairman of the Board of Trustees.
Inpatient service
Anaesthesia at:
Cheltenham General Hospital,
Gloucestershire Royal Hospital,
Tewkesbury hospital
Cirencester hospital
The Best Care For Everyone