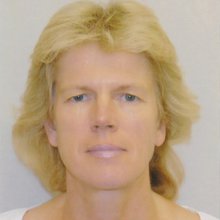 Contact
Date of registration
1 Jan 2001
Primary medical qualifications
MBChB 1985, MRCPCH 1989
Area of expertise
Between 1986 – 1997 Dr Motion gained broad experience across a number of adult and then a full range of paediatric specialties, including working for six and a half years overseas in Hong Kong and South Korea, giving depth to her early clinical experience.
Dr Motion was appointed as a Paediatric Consultant in Gloucester in 2001, and has specialised in the management of children with complex and longterm conditions, Neurodevelopment and Neurodisability conditions since 1995.
Since 2014, Dr Motion has led the Service for the hospital for Children with Additional Needs and Disability, as the Designated Medical Officer.
Dr Motion is also the Named Doctor for Children's Safeguarding Services.
Outpatient clinic
Dr Motion has clinics in Gloucester, Stroud General Hospital and Vale Community Hospital. Dr Motion and in the special schools, Shrubberies and St Roses, Stroud.
The Best Care For Everyone