Armed Forces Advocates and supporting our Veterans
Our Armed Forces Advocates support our Veterans in an Acute Setting Programme and enhance patient experience, leading to equality of outcomes for the Armed Forces Community
Veterans in an Acute Setting programme
Sponsored by the Armed Forces Covenant Fund and NHSE/I, this programme aims to fund pilot innovative projects within hospitals that could lead to significant change in how members of the Armed Forces community are documented, supported and have their care co-ordinated within acute hospital settings.
Veterans receiving inpatient physical care, both now and in future, will benefit, together with the increased staff awareness of veterans' needs when in acute care across the UK.
Armed Forces Advocates (AFAs)
Many Armed Forces veterans have few or no local next of kin and, as such, they may become particularly isolated when unwell and facing hospital admissions. Our new Armed Forces Advocates aim to provide the right support that recognises the particular needs of this important patient group.
Armed Forces introduction
Meet our AFAs
Mark Gibbs, Lead Armed Forces Advocate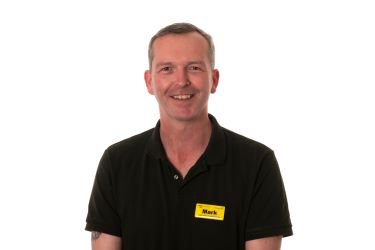 Mark enlisted into the British Army in 1993, joining the Coldstream Guards. He served for 23 years, reaching the rank of Warrant Officer Class II. During his time with the Guards, Mark served on operations in Northern Ireland and Afghanistan.
When he retired from the Army, Mark joined the Trust as a Health Care Assistant on Ward 2a before enrolling onto the Trainee Nursing Associate programme in 2019. He registered as a Nursing Associate in 2019 on Ward 3b Trauma and Orthopaedics.
Mark said: "I wanted to undertake a role that could make the patient experience for members of the Armed Forces community better. The Lead Armed Forces Advocate role will allow me to do this and I am proud to be part of this exciting period within the Trust."

Jamie Ashton, Armed Forces Advocate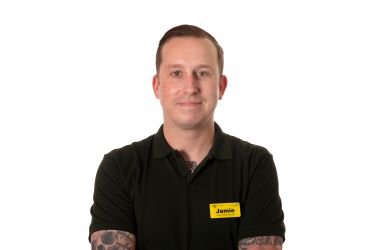 Jamie spent 10 years in the Royal Army Medical Corps as a Combat Medical Technician, which included two tours of Afghanistan, and time spent working with other NATO Forces.
He says: "I am very passionate about supporting veterans as it's a subject I hold quite close to my heart. My main objective is to support veterans in and around both our hospitals, as well as helping our staff to understand what services we are able to provide to our Veterans."
Contact details
Our AFAs can be contacted via email at: ghn-tr.ghtafa@nhs.net
By telephone:
Mark – 07977 234508
Jamie – 07977 234512
Debra Ritsperis is our Operational Lead for the Armed Forces Covenant and Clinical Lead for Veteran Aware
Veterans Lead Debra Ritsperis
Debra spent 37 years as a Regular Army Nursing Officer in the Queen Alexander's Royal Army Nursing Corps before transferring into the NHS and Army Reserve at 243 Field Hospital in Bristol. She is passionate about supporting Veterans into NHS employment, encouraging NHS colleagues to join the Reserve Services and supporting Armed Forces personnel with clinical placements at our hospitals. She is happy to be contacted on debra.ritsperis@nhs.net for information.