Join us for our annual charity Walk for Wards event this May!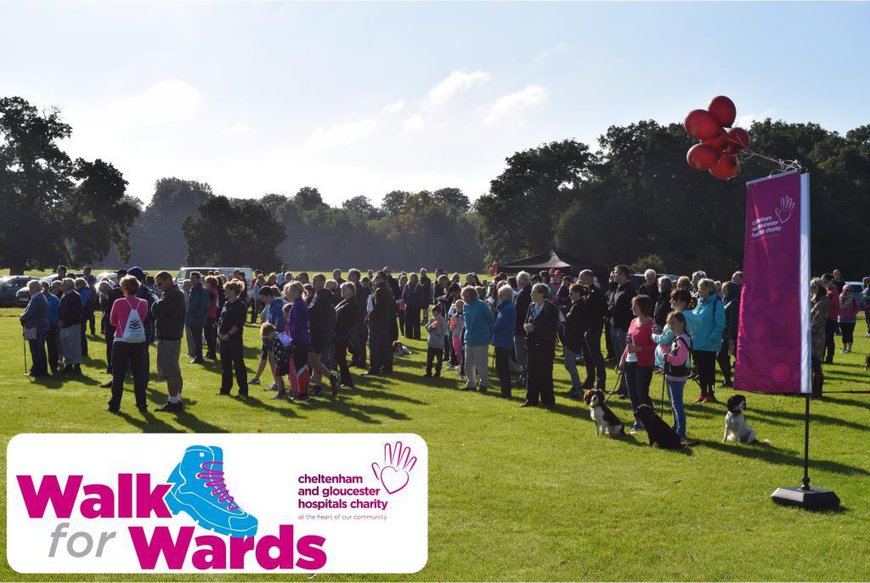 On Sunday 8th May our sixth 'Walk for Wards' event will be taking place at the beautiful Bathurst Estate at Cirencester Park.
Dedicated hospital staff, patients and supporters will come together to take part in a 3km or 10km charity walk to help raise funds for our local NHS. Over the last five years we have raised over £20,000 in donations through Walk For Wards and we hope you will join us in saying thank you to our incredible NHS.
Entry to the event is free and you can fundraise for the ward or department of your choice. Would you like to support our CT Gamma Scanner Appeal? Walk on behalf of the Oncology Centre? Say thank you to our Maternity Team? Whatever area you decide, we would love to see you there!
"I'm supporting Walk for Wards as I wanted a way to say thank you for the incredible care and compassion my Mum received from hospital staff."
You can sign up individually, with friends, as a family, community group or company - everyone is welcome to join in and take part. Refreshments will be available on the day, as well as an activity trail for families. For every participant who signs up they will also receive a medal at the finishing line!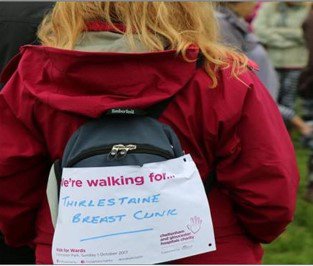 Community Development Manager, Liz Ray, is excited to see the event return for the first time since 2019. "For the past two years we haven't been able to hold Walk for Wards in accordance with the guidelines. We are so excited that this is the year we will able to return to Cirencester Park and help celebrate everything our local NHS has done for the Gloucestershire community and beyond."
"We would like to say a huge thank you to anyone who chooses to sign up and fundraise for our local hospitals. Your support means we can help fund projects over and above what the NHS can provide and help make a real difference for patients, visitors and the staff who treat them at our hospitals. We'd also like to thank Lord Bathurst for kindly welcoming us again into their beautiful grounds."
Online entry has now closed, but if you'd still like to take part you can enter at the Information Point on the day. Please aim to arrive at 9.20am to complete an entry form and be put into the next available wave of participants. You can also set up your JustGiving page here.
To get to Bathurst Estate at Cirencester Park please follow postcode GL7 1UR to the Old Kennels Car Park.
Thank you to everyone who signs up to fundraise and support our amazing local hospitals and NHS staff. Together we can help make a difference.
Make a difference and support us today
Give to our charity and help make our hospitals better