State-of-the-art equipment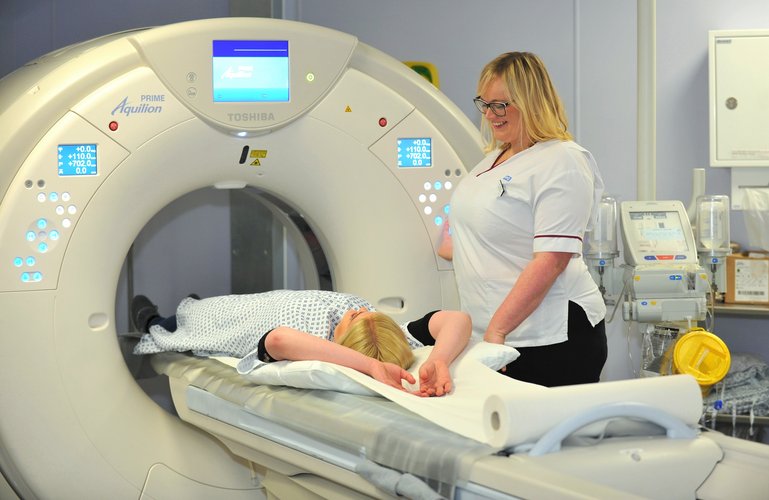 Your support has funded millions of pounds of state-of-the-art technology; helping to provide faster diagnosis, more effective treatment and reduced waiting times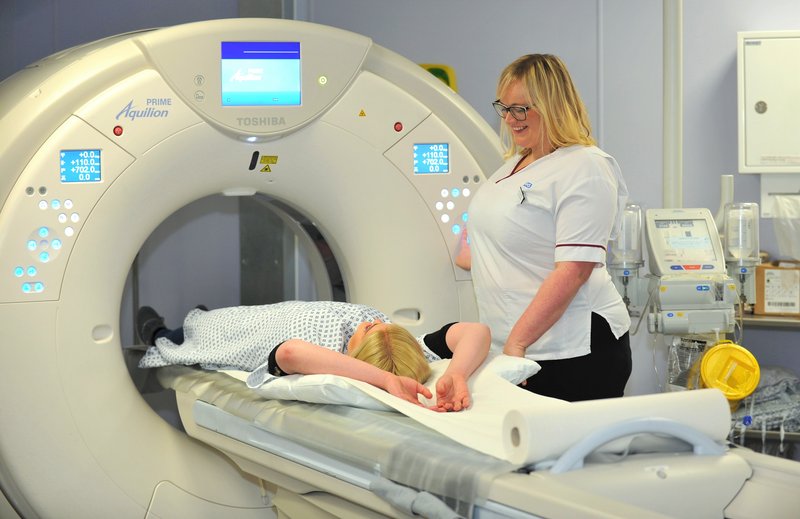 CT scanners
Thanks to the incredible response of the local community to our Scanner Appeal, three new CT scanners are now in use at Gloucestershire Royal and Cheltenham General Hospitals. This equipment provides the highest quality imaging to help diagnose patients at the earliest opportunity. CT scanners can be used to help identify and monitor conditions, such as stroke, heart disease and cancer.
"When I started in radiology a whole scan would take about 40 minutes, this new equipment can scan the entire chest in two seconds. One of the new scanners has been specifically set up for heart patients and a whole heart can now be scanned in a quarter of a second. For the first time, we have genuine human obtained artificial intelligence improving our images to an amazing quality we have never seen before."

Dr Garrett McGann, Consultant Radiologist
Revolutionary cancer treatment
Thanks to a donation from a grateful patient, specialist technology is now available to local cancer patients for the first time in Gloucestershire. Cryoablation destroys cancer cells by freezing them, using precision probes placed within a tumour, which is then frozen to -40 degrees centigrade. For people living with small cancer tumours, this treatment is less invasive, reduces recovery time and lowers the risk of complications during surgery.
AI Autocontour software
Thanks to your support, local cancer patients are benefitting from artificial intelligence software for radiotherapy planning. This technology is helping to provide faster and more accurate treatment in our hospitals. Everybody's anatomy is slightly different, so outlining has to be done on an individual basis and involves mapping out by hand the areas affected with cancer and any organs nearby. Our new AI technology enables contours to be computer generated, creating precision outlines that increases treatment accuracy and reduces the risk of patients experiencing side effects.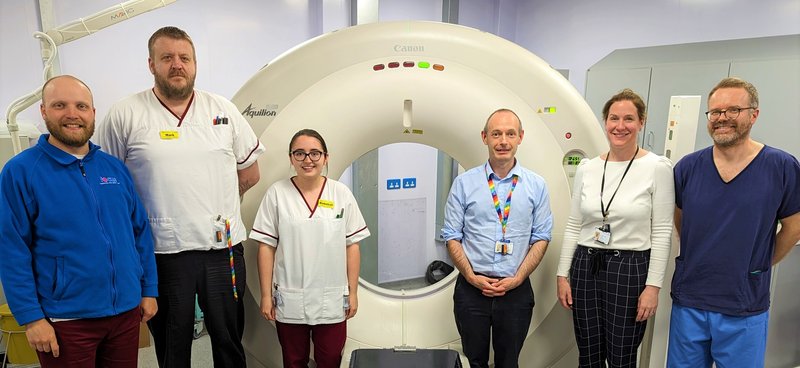 Making hospital life better
Every donation you choose to give helps your local hospitals do more to care for you, everyone you love and our passionate NHS staff.