Transforming the environment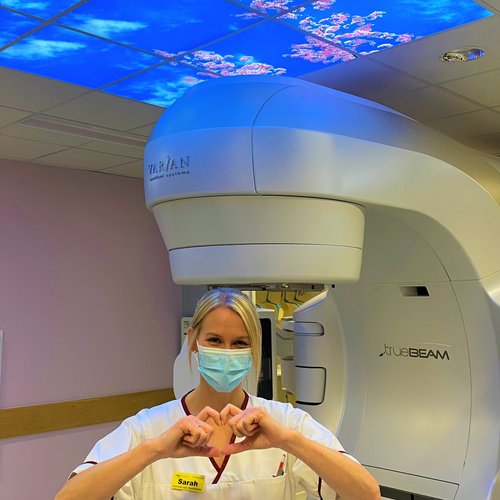 Your support helps make hospital life better, providing the most positive experience and environment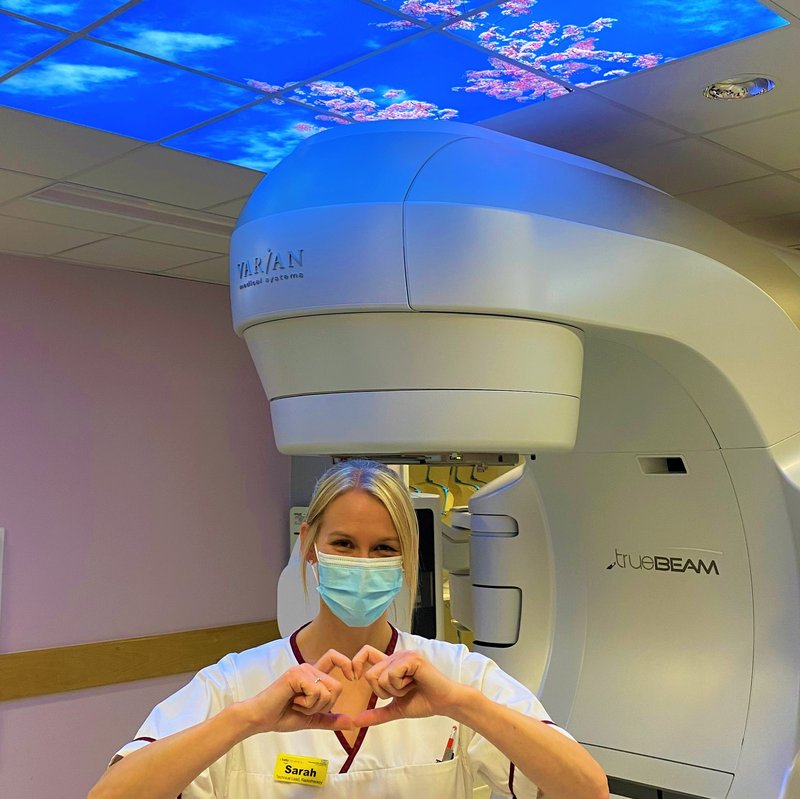 Commemorative Garden Spaces
Thanks to your support, a Commemorative Garden at Gloucestershire Royal was created as a way to remember the lives lost during the pandemic and to thank our dedicated NHS teams for everything they did to care for our community. The area was transformed into a tranquil, calming space where staff and patients can go to relax, recharge and take time away from the hospital environment.
"It is so important we commemorate people who lost their lives and the amazing work of the NHS staff who have shown extreme bravery and compassion on the frontline. I don't know what we would have done without them. This garden will be a fitting legacy which can be enjoyed for many years to come."

Danny Clarke, TV Presenter and Commemorative Garden designer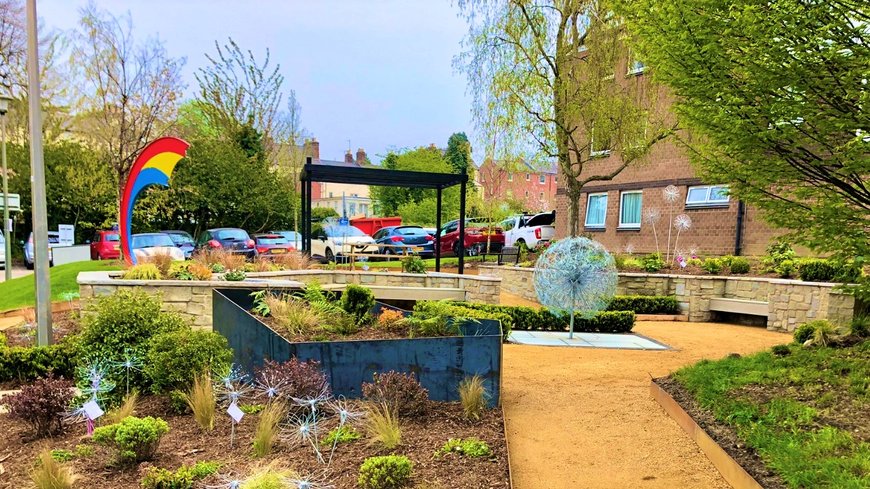 Improving the patient experience
Your support helps to fund projects that transform the hospital environment and improve facilities for our NHS staff, patients and visitors. The latest sky ceilings technology has been installed across both hospital sites to provide a welcome distraction for patients recovering from surgery, in emergency situations and receiving cancer treatment. This is especially helpful for people having radiotherapy where there can be no natural daylight.
Enhancing the ward environment
New artwork based on the award-winning book, The Lost Words, was recently funded for our Care of the Elderly ward. This beautiful series of illustrative works helps to bring a sense of peace from the natural world into the busy ward environment. "It provides a sense of calm to the area and because many of our patients have lost some aspect of their communication skills or memory, it can help them to be reconnected to nature."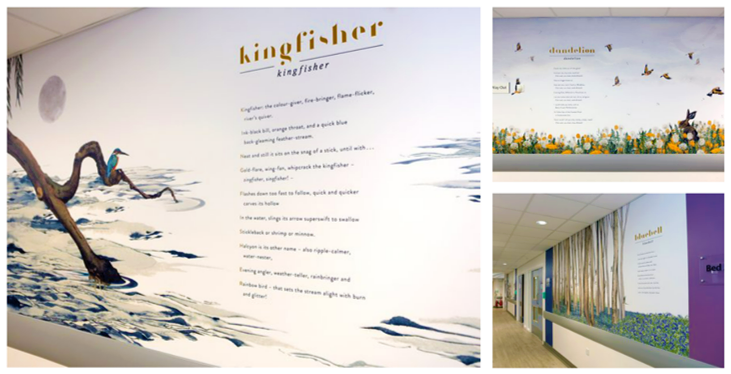 Making hospital life better
Every donation you choose to give helps your local hospitals do more to care for you, everyone you love and our passionate NHS staff.