Gloucestershire Hospitals pioneer new organ donation approach
Gloucestershire Hospitals NHS Foundation Trust has been chosen to pioneer a ground-breaking tissue donation initiative in England.
Two Specialist Tissue Donation Nurses have been appointed at the hospitals to help promote awareness of donation among the public and clinical colleagues as well as streamline the way donation works.
Historically, clinical staff would contact the national centre in Liverpool. The team in Liverpool would then contact the family to confirm consent. Now it is hoped that process can be further improved at Gloucestershire's two main hospitals in Cheltenham and Gloucester.
Consultant Mark Haslam, lead on organ donation for the Trust, said: "NHS Blood and Transplant have selected our Trust to pioneer this initiative in England as a result of established engagement with organ donation by all our departments, the level of commitment from the Trust Board and our national, leading levels of community support for donation.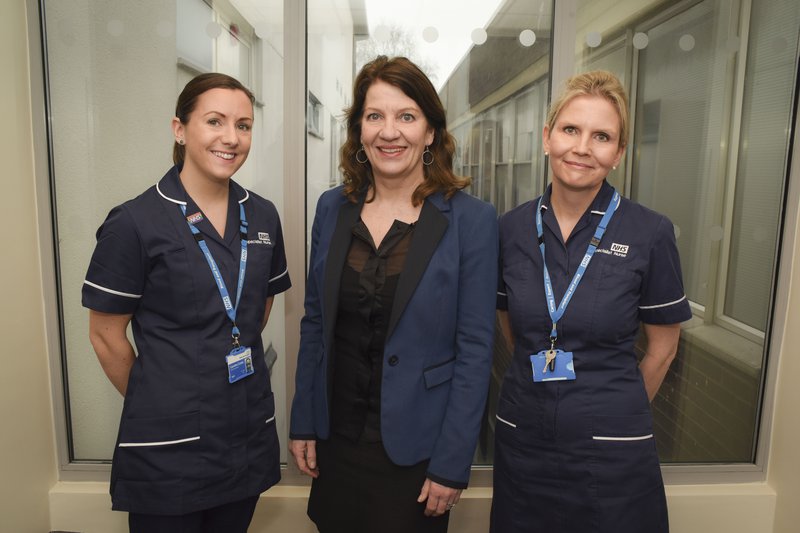 "There is increasing public awareness of the life-saving or transforming effects of organ donation. But the option of tissue donation is less well-known. Many kinds of tissue can be donated after death including skin, tendons, bone, heart valves and corneas.
"Donating tissue can dramatically improve the quality of life for others - as many as 50 people can be helped by donation from one person."
There is a national shortage of some tissues. We currently have to import corneas to match the demand for sight saving surgery.
The two senior specialist nurses chosen to drive the initiative are Lizzie Partridge and Caroline Cooke.
Lizzie Partridge, previously a Sister in Critical Care and now a Specialist Nurse in Tissue Donation, said: "I am excited to be part of this ground-breaking service to bring tissue donation to a much wider audience."
Caroline, also a former Sister in Critical Care and now a Specialist Nurse in Tissue Donation, added: "I am passionate about organ donation and these brand new roles. It's an exciting opportunity to get a tissue donation service up and running which will improve the lives of people that need it most throughout the UK."
Deborah Lee, Chief Executive of the Trust, added: "Despite being close to the issue of organ donation, it's only of late that I've become aware of the life changing opportunities that come from tissue donation.
"We are incredibly fortunate in Gloucestershire to have a team of people involved in organ donation who are recognised as leading the way nationally – including doctors, nurses, patients and volunteers; on behalf of the Trust Board, I am delighted to lend our support to this latest development."