The Board of Directors manages the Trust's services and develops plans and strategies for the future. The Board includes full-time executives and part-time non-executive directors.
Chief executive: Deborah Lee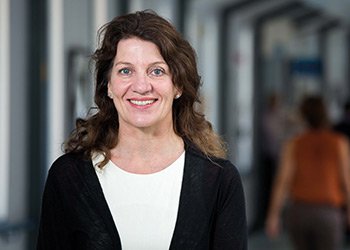 Deborah Lee joined the Trust as Chief Executive Officer (CEO) in June 2016 from the University Hospitals Bristol NHS Foundation Trust (UHBNHSFT) where she was the Chief Operating Officer and Deputy CEO. As CEO, Deborah is ultimately responsible for the day-to-day leadership of the organisation through her executive team and for ensuring the implementation of the Board's strategic objectives.
Deborah has been nationally recognised by the Health Service Journal as one of the Top 50 Inspirational Women in Healthcare and has made the Top 50 NHS Chief Executives list for the last two years running. She qualified originally as a registered nurse, before returning to university to read economics and subsequently gained an MBA from Bristol Business School.
Deborah started her NHS management career in 1990 and has worked in acute, primary and community sectors, holding board appointments in five different organisations.
Deputy CEO and director of People: Emma Wood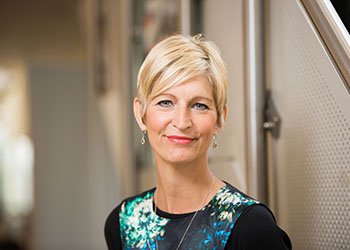 Emma is an experienced executive whose specialisms include employee relations and engagement, organisational design and development, resourcing and talent development.
With a strong track record across both private and public sector, Emma previously worked at South Western Ambulance Service NHS Foundation Trust as well as Avon and Somerset Constabulary. Emma holds a BA in Psychology and Education and an MSC in Integrated Professional Practice from UWE. She is a Chartered Fellow of the Chartered Institute of Personnel and Development.
Director of quality and chief nurse: Professor Steve Hams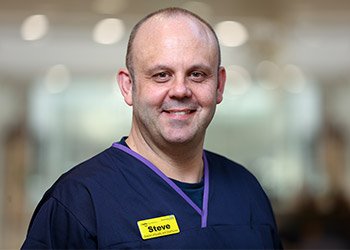 Professor Steve Hams joined us as Executive Director of Quality and Chief Nurse in October 2017 and is responsible for nursing, midwifery, allied health professions and quality. He is also the Director of Infection Prevention and Control and professor at the Three Counties School of Nursing and Midwifery.
Steve has been a registered nurse for more than 20 years, having initially specialised in coronary care. Steve has held a number of senior nursing and commissioning posts in the NHS, voluntary sector and higher education and he and his family are residents of Gloucestershire.
Director of safety and medical director: Professor Mark Pietroni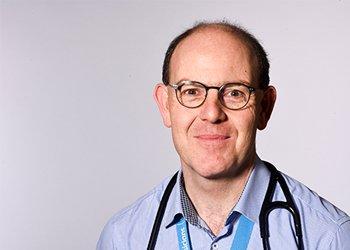 Professor Mark Pietroni was appointed on the 1 of March 2019.
Mark's career path has been varied, having spent 15 years in Bangladesh and, more recently, as Director of Public Health for South Gloucestershire; alongside this latter role Mark has worked as an Acute Physician and most recently also as Specialty Director for Unscheduled care at Gloucestershire Hospitals NHS Foundation Trust.

Mark will continue to practice as an acute physician one day a week while dedicating the rest of his week to his executive role
Chief operating officer: Dr Rachael de Caux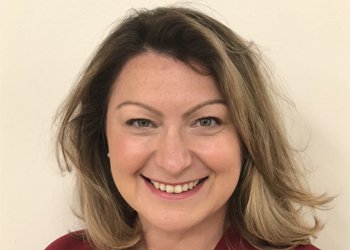 Rachael joined the Trust in April 2019 from NHS Improvement where she was Regional Medical Director for the South of England.
Rachael has worked in the NHS for 17 years and still practices part time as an Emergency Medicine Consultant at the Royal Berkshire Hospital Reading. She has a clinical interest in trauma (having flown as an Air Ambulance Doctor for 8 years). Before joining NHS Improvement, Rachael completed the NHS Fast Track Executive Programme with the NHS Leadership Academy, Harvard Kennedy School and the Institute for Healthcare Improvement and has held roles as Transformation Director, Divisional Director Women and Children's, Medical Director and Regional Director of the Emergency Care Improvement Programme. She has experience in delivering large Theatres and Outpatient transformation programmes.
Rachael is responsible for the day to day operational delivery of the services across the Trust and ensuring that we provide high quality services in an efficient manner. She has shared responsibility for the overall strategic direction, performance and success of the Trust.
Rachael lives in South Oxfordshire with her husband and family.
Director of strategy and transformation: Simon Lanceley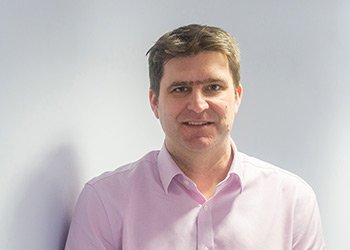 Simon joined the Trust in January 2018, from GE Healthcare Finnamore, a health and social care consultancy, where he worked with providers and commissioners across the country to design, plan and implement strategic and operational service change to improve clinical, operational and financial performance.
Simon has come back to our Trust, having previously worked in the role of Associate Director for Programme Management and Service Improvement and has over 12 years' experience of working in the NHS.
Simon is responsible for working with our partners, staff and patients to define the Trust's Strategy and for leading the Transformation Programme to get us there. Simon also has responsibility for Innovation, Research & Development, Business Planning and Communications.
Chief digital and information officer: Mark Hutchinson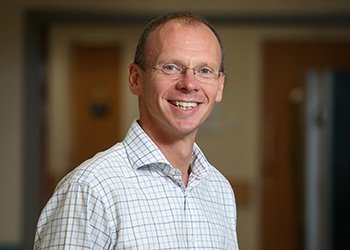 Mark Hutchinson began as the Chief Digital and Information Officer at the Trust in October 2018. During 22 years working in Acute NHS Hospitals Mark has been involved in a number of groundbreaking projects. While CIO at Airedale NHS Trust he set up the first Telemedicine service in the NHS in England. Salford Royal NHS Trust were recognised as the most digitally mature hospital in the NHS after Mark implemented an Electronic Patient Record in 2013.
Director of finance: Karen Johnson
Karen Johnson is responsible for ensuring good stewardship of the public finances. She has worked in the public section for 23 years and prides herself on helping to make a difference to individuals and the community. She is fully committed to ensuring the Trust provides good value for money while maintaining good quality services.
Her key focus is to move the Trust to a financially sustainable position and will work closely with divisions and individuals to achieve this.
Karen joined the Trust in January 2020 from Great Western Hospitals NHS Foundation Trust, where she was Director of Finance from 2015.
Board/Governor declarations