The Board of Directors manages the Trust's services and develops plans and strategies for the future. The Board includes full-time executives and part-time non-executive directors.
Chief Executive: Deborah Lee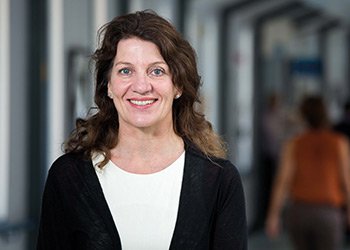 Deborah Lee joined the Trust as Chief Executive Officer (CEO) in June 2016 from the University Hospitals Bristol NHS Foundation Trust (UHBNHSFT) where she was the Chief Operating Officer and Deputy CEO. As CEO, Deborah is ultimately responsible for the day-to-day leadership of the organisation through her executive team and for ensuring the implementation of the Board's strategic objectives.
Deborah has been nationally recognised by the Health Service Journal as one of the Top 50 Inspirational Women in Healthcare and has made the Top 50 NHS Chief Executives list for the last two years running. She qualified originally as a registered nurse, before returning to university to read economics and subsequently gained an MBA from Bristol Business School.
Deborah started her NHS management career in 1990 and has worked in acute, primary and community sectors, holding board appointments in five different organisations.

Deputy CEO, Director for Safety and Medical Director: Professor Mark Pietroni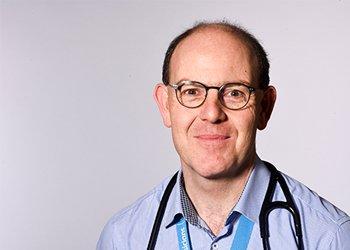 Professor Mark Pietroni was appointed on the 1 of March 2019.
Mark's career path has been varied, having spent 15 years in Bangladesh and, more recently, as Director of Public Health for South Gloucestershire; alongside this latter role Mark has worked as an Acute Physician and most recently also as Specialty Director for Unscheduled care at Gloucestershire Hospitals NHS Foundation Trust. Mark will continue to practice as an acute physician one day a week while dedicating the rest of his week to his executive role

Director for People & OD: Claire Radley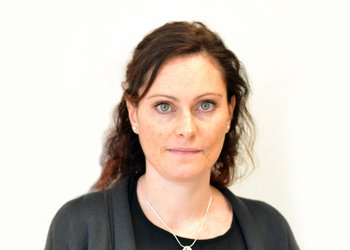 Claire joined the Trust in February 2022 having previously been the Director for People at the Royal United Hospital Bath NHS Foundation Trust and Assistant Director of OD at Cardiff and Vale Health Board. Prior to that Claire worked in Policing in roles spanning research, performance, culture change, and organisational development. She has worked for a local police force and in national roles, including as the advisor to the Chair of the College of Policing. She has a Ph.D. in organisational culture.
Claire has experience in leading large-scale culture change work that has improved both staff and patient experience.

Director of Quality and Chief Nurse: Matt Holdaway

Chief Operating Officer: Qadar Zada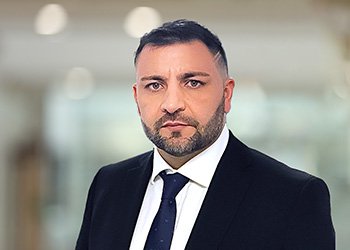 Qadar is the Chief Operating Officer at Gloucestershire Hospital NHS Foundation Trust and is responsible for the day to day operational management of the Trust's clinical services, the achievement of national and local clinical operational and performance standards and working with services to translate strategy, business, and policy development into operational reality. Through adhering to the Trusts core values and working through each of the clinical Divisions Qadar is responsible for the delivery of safe and high-quality patient care. The role also plays a key part in working alongside partner organisations to deliver population-based health services to the residents of Gloucestershire.
Prior to his current role, Qadar held a number of senior positions within the NHS, having joined initially as an NHS General Management Trainee in 2005. In that time, he has worked in operational, performance management and turnaround roles across acute, tertiary and specialist hospitals, community services, mental health trust and commissioning.
Qadar has also held a number of senior positions within the Local Authority including as Leader of the Council. Qadar's priorities are to ensure that services are safe and effective, that patients receive high-quality care and that staff are supported in the workplace.
As a member of the Executive team, Qadar is the Trust's accountable officer for emergency planning and preparedness.
Director of Strategy and Transformation: Simon Lanceley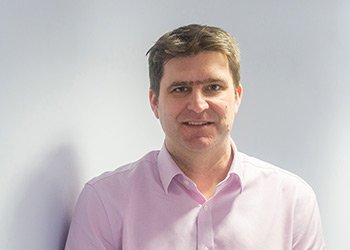 Simon joined the Trust in January 2018, from GE Healthcare Finnamore, a health and social care consultancy, where he worked with providers and commissioners across the country to design, plan and implement strategic and operational service change to improve clinical, operational and financial performance.
Simon has come back to our Trust, having previously worked in the role of Associate Director for Programme Management and Service Improvement and has over 12 years' experience of working in the NHS.
Simon is responsible for working with our partners, staff and patients to define the Trust's Strategy and for leading the Transformation Programme to get us there. Simon also has responsibility for Innovation, Research & Development, Business Planning and Communications.

Chief Digital and Information Officer (Interim): Helen Ainsbury

Director of Finance: Karen Johnson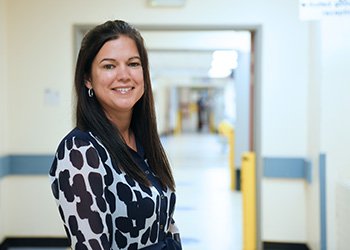 Karen Johnson is responsible for ensuring good stewardship of the public finances. She has worked in the public section for 23 years and prides herself on helping to make a difference to individuals and the community. She is fully committed to ensuring the Trust provides good value for money while maintaining good quality services.
Her key focus is to move the Trust to a financially sustainable position and will work closely with divisions and individuals to achieve this.
Karen joined the Trust in January 2020 from Great Western Hospitals NHS Foundation Trust, where she was Director of Finance from 2015.

Board/Governor declarations
The Best Care For Everyone