Non-executive directors are not full-time employees of the Trust. They help to ensure the Trust is accountable to the people it serves. They are people who live or work in the area and have shown an interest in the provision of health services for the local people. The Board of Directors is accountable to the Board of Governors for the running and performance of the Trust.
Chair: Deborah Evans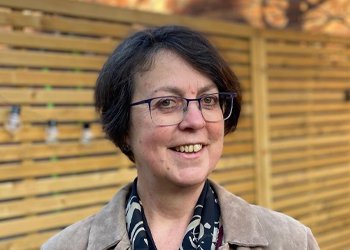 Deborah is an experienced Chair with 25 years Board-level involvement in health and social care. Notable appointments from her executive career include Chief Executive of NHS Bristol; Chief Executive of Bristol, North Somerset, and South Gloucestershire PCT cluster; and latterly Managing Director of West of England Academic Health Science Network, which convened 21 NHS Trusts/CCGs, 3 universities and other stakeholders to promote innovation and spread improvement in the NHS. Since 2017, Deborah has been Trustee and Chair of Brunelcare, a housing and social care charity providing nursing homes, re-enablement, home care, and supported living.
Claire Feehily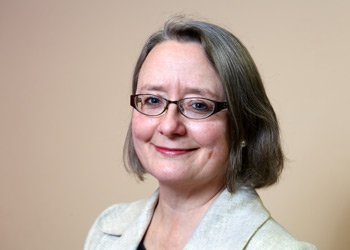 Claire Feehily has more than 30 years' experience in health, social care, housing and government sectors.
Formerly the Chair of Healthwatch Gloucestershire and an NHS non-executive director since 2010, Claire is also a qualified accountant and MBA.
Claire holds board positions with the National Archive and Heritage Lottery Fund where she chairs their Audit Committees, and more locally with The Brandon Trust and as Chair of Alliance Living Care. She is also a Trustee with Stroud and Cotswolds CitA.
Claire has particular expertise in financial and risk governance, and in helping organisations to engage properly with colleagues and those who use services and to learn from what they say.
Claire provides non-executive Board oversight on Raising Concerns.
Mike Napier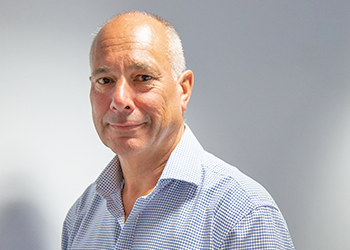 Mike Napier is an experienced senior executive with a background covering a range of corporate services. He spent 31 years with Royal Dutch Shell plc, during which time he headed their global Procurement, Real Estate and Corporate Communications divisions. He has lived and worked in a number of countries across five continents. He also has more than ten years experience as a non-executive director in the UK.
Mike is a keen sportsman; he runs, plays golf and club cricket and also follows Gloucester County Cricket Club and Gloucester Rugby Club.
Alison Moon
A nurse since 1980 and with an MA in Management, Alison's focus is to ensure the highest possible quality healthcare services for all. Having trained at Bristol's Frenchay Hospital, Alison has held a variety of clinical and leadership roles across the NHS. Alison is an experienced Board level director having worked in a variety of NHS organisations in the South West and she has been on the Board of Trustees at St Peter's Hospice, Bristol since 2012.
Alison is the Independent Registered Nurse on the Governing Body of Bristol, North Somerset and South Gloucestershire Clinical Commissioning Group and also provides Executive Coaching.
Alison has previously worked for Gloucestershire Hospitals NHS Foundation Trust and is delighted to be able to contribute again to developing and delivering high quality, patient-centered healthcare services for the people of Gloucestershire.
Balvinder Heran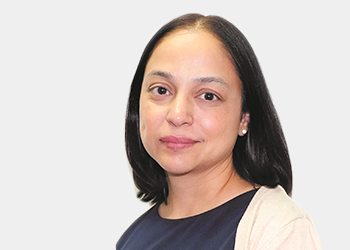 Balvinder was appointed Deputy Chief Executive of Dudley Council on 29 March 2021. She is responsible for four directorates – regeneration and enterprise, housing, public realm, commercial and customer services.
Prior to this she was Joint Strategic Director Information Assets and Digital Development for Buckinghamshire NHS Healthcare Trust, Clinical Commissioning Group, and County Council and Chief Information Officer (CIO) for the Buckinghamshire Integrated Care System (ICS).
Balvinder specialises in transforming services shaped around individual needs through the effective use of ICT, digital solutions, information, performance improvement measures and service re-design.
Marie-Annick Gournet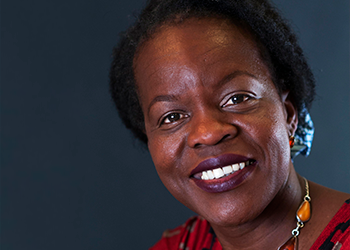 Marie-Annick Gournet has over 20 years' experience of working in senior leadership roles both in higher education and the voluntary sector. Her formative years in teaching started in two Bristol secondary schools in 1987. She worked at both; the University of Bristol for five years, while completing her PhD there and the University of the West England (UWE) for 25 years. There she occupied a range of senior leadership roles, including Programme Leader, Director of Widening Participation and Disability, and Director of the Learning for All Hub.
Throughout her professional career she has volunteered with a range of organisations in diverse Non-Executive Director roles including Governor at South Gloucestershire and Stroud College, Chair of the Strategic Advisory Group for Avon and Somerset Constabulary, Chair of Governor at Bristol Future Academy, Chair of the Black South West Network and Trustee at St Georges Bristol where she chairs the Education sub-committee.
In September 2017, Marie-Annick set up MAG Consulting which offer services in pedagogy, diversity and intercultural communication. She is passionate about diversity and inclusion and this sits at the heart of her professional approach. She enjoys working collaboratively and is always thriving to learn more.
Rebecca Pritchard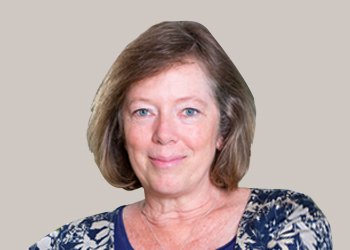 Rebecca Pritchard has held senior and board level positions in UK and US financial services companies, working across the public, private and third sectors.
She is a non-executive director of SWIG Finance, a social lender in the southwest, and a director of responsible finance, the membership and advocacy organisation for lenders supporting disadvantaged businesses and communities.
Until September 2020, she was head of UK Business Banking at Triodos, the leading European sustainable bank.
In addition to her banking and finance expertise, Rebecca has a strong interest in working with values-based organisations at a strategic level to tackle social inequality, improve sustainability, and successfully navigate change through strong employee and stakeholder engagement.
Rebecca has lived in rural Gloucestershire and worked in the southwest for more than 20 years. She has part-time caring responsibilities for a family member with chronic health conditions.
She joined as an associate non-executive director of the Trust in February 2021.
The Best Care For Everyone