JabVan at GRH supports autumn COVID vaccination campaign
The JabVan at Gloucestershire Royal Hospital re-opened to the public to support the autumn 2022 COVID-19 Vaccination campaign and will be closing after 25 February 2023
Opening hours and days
The JabVan is closing after Saturday 25 February 2023
How to find the JabVan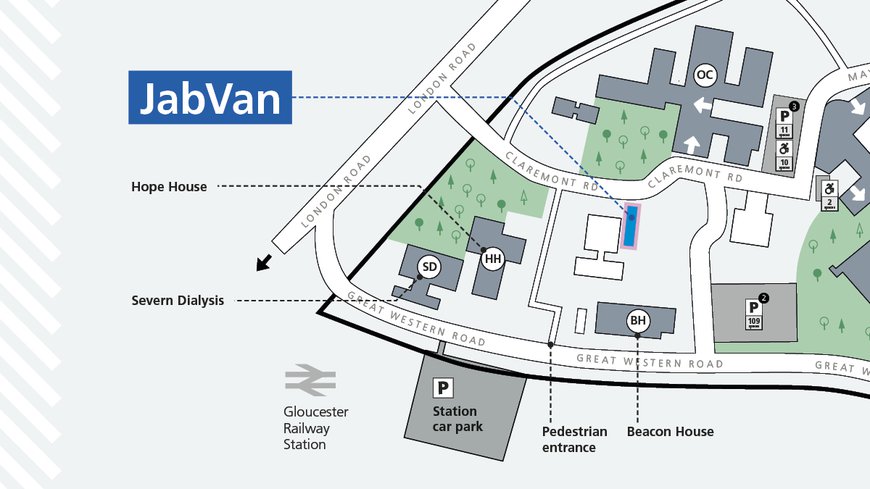 Parking at the JabVan
The JabVan does not have adjacent parking. Please park off the Gloucestershire Royal Hospital (GRH) site to avoid the hospital site becoming congested.
See the station car park marked on the map; some on-road parking is also available on Great Western Road
Accessibility
Before booking, please ensure that you have read the accessibility questions on the National Booking System
Please note that the JabVan has steps and is thus unsuitable for wheelchair users and those with mobility issues. Alternative locations that allow access are available to view on the NBS.