New artwork unveiled at Gloucestershire Hospitals A&E Department
Gloucestershire Royal Hospital has today (Monday 27 September) unveiled a new piece of specially commissioned floor-to-ceiling artwork in its A&E department as part of a focus on improving the experience of patients in mental health crisis.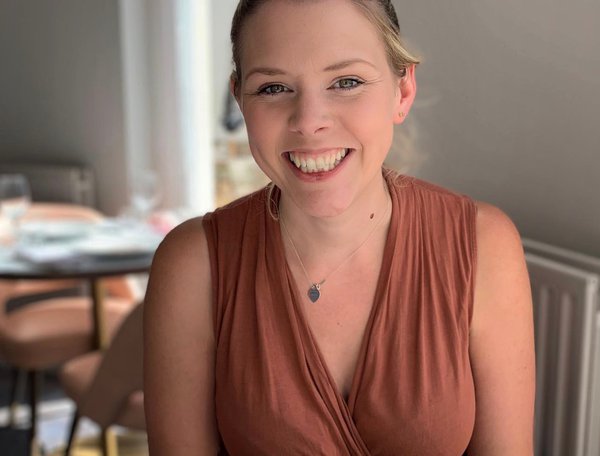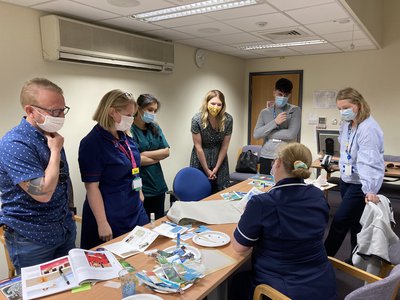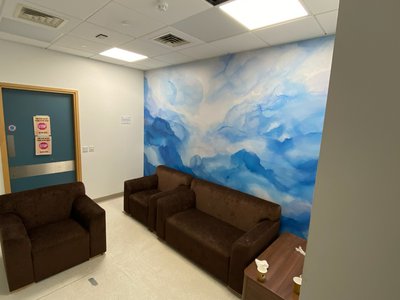 The artwork, entitled "Untitled 2021/ A Moment to Pause" was created after it was identified that patients needed a more soothing environment when arriving in A&E, particularly as a result of a mental health crisis, in a space that was cared for and invested in.
A dedicated room, which once was stark and unwelcoming, has been re-decorated in collaboration with patients to create a feeling of calm and to act as a much-needed safe haven within the busy A&E department. This piece of work is part of a wider project which is focused on ways we can improve the experience of our A&E department for patients in a mental health crisis, looking beyond the environment.
Dr. Faye Noble, Consultant in Emergency Medicine at Gloucestershire Hospitals NHS Foundation Trust said, "There is sadly a significant number of people who present in A&E who are suffering from their mental health and associated physical health conditions. After the past couple of years, it feels more important than ever to be able to provide a safe and comfortable space where people can get the help that they need. This new artwork created in conjunction with experts by experience and our colleagues will really benefit our patients when they need it the most."
Gloucester artist Christina Sadler, who goes by the name of Maker Who Doesn't Make created the relaxing and calming abstract piece inspired by practical sessions that were run with hospital staff and patients.
Painted using inks and fluid paint, layers are built up to create delicate overlapping areas. The layers build to provide focal points and undulating hills of colour, while lighter softer paint suggests space and moments of calm. Placed within a room without any windows, this painting although abstract suggests looking outside towards a viewpoint or horizon.
Talking about the unique artwork, Christina said, "By running creative sessions I worked with both experts by experience and staff to develop the art. The sessions were important in creating an artwork that is personal and unique to them, and creates a calming and therapeutic environment in the mental health space."
The project was coordinated by the Anoushka Duroe-Richards, Hospital Arts Coordinator and funded by Cheltenham and Gloucester Hospitals Charity.
Richard Smith, Head of Fundraising, Cheltenham and Gloucester Hospitals Charity, said "As a charity, we're here to help our local hospitals do even more, whether through funding technology such as new CT Scanners, giving support to NHS staff, or through projects like this which enhance the hospital environment.
"Creating a soothing space for patients, which will help them to feel calm and relaxed, really can make such a difference to their experience. Importantly it also supports staff in their work, so they are able to work as effectively as possible to give care to local people in emergency situations.
"It's only thanks to donations, sponsorship and gifts in wills that we're able to fund amazing projects like these, and we're very grateful to everyone who has helped to make this possible."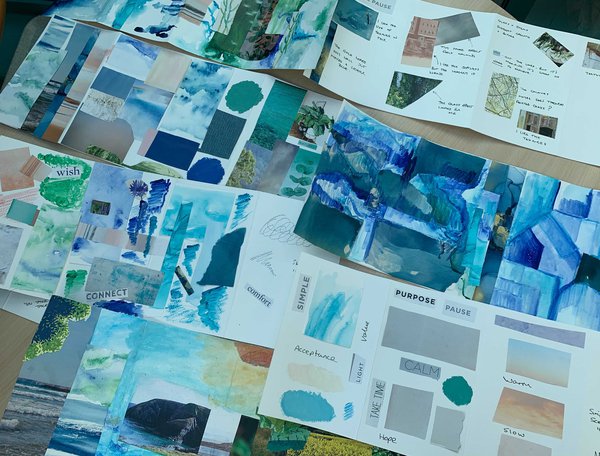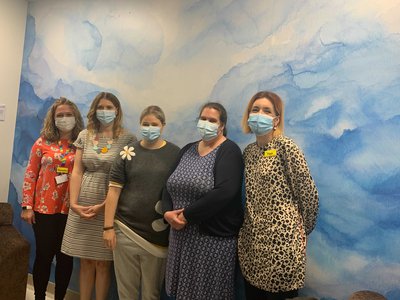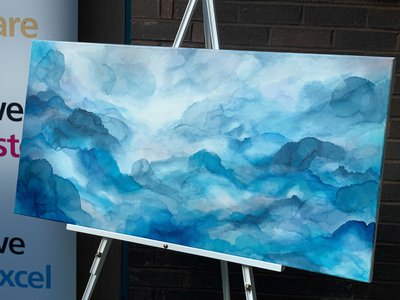 The Best Care For Everyone