Night one of this year's Staff Awards 2022
Congratulations to last night's 2022 Staff Award winners!
Last night we hosted our first Staff Awards in over 3 years and what a night it was. Full of celebration and a chance to pause and honor the many extraordinary and dedicated members of staff at our hospitals.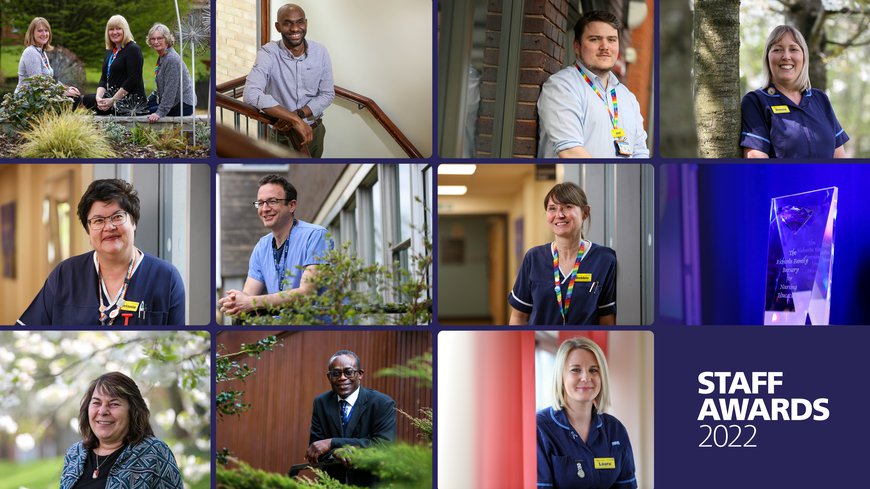 Patient's choice
Laura Ferguson
Support services ambassador
Katherine Griffin and the Bereavement team
Junior Doctor
Bashir Mohamed
Patient experience
Joel Bonner
Innovation
Donna Davis
Equality and Diversity
Mel Miny
Clinical leader
Henry Steer
Living our values
Deborah Elliott
Richards Family
Lowela Williams
Daisy Harris
Jo Davis
Claire Pollock
Unsung heroes
Shivaun Harper
Health professional
Aloy Okeke