Night two of this year's Staff Awards 2022
Congratulations to last night's 2022 Staff Award winners!
Last night we hosted night 2 of our first Staff Awards in over 3 years and what a night it was. Full of celebration and a chance to pause and honor the many extraordinary and dedicated members of staff at our hospitals.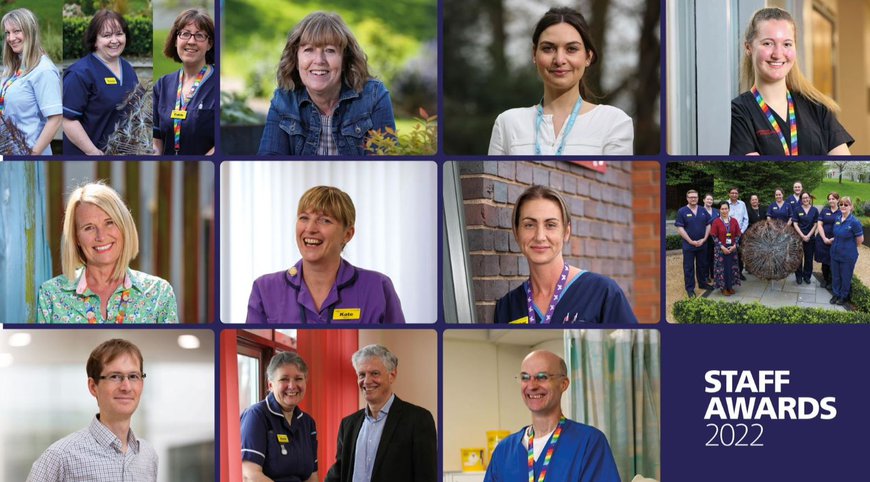 Our Winners
Research
Teresa Tarling, Catrin Day and the Vaccine Research team
Teaching, learning & development
Ben King
Volunteer
Carol Hicks
Sustainability
Natasha Parry
Apprentice
Molly Coughlan
Non-clinical leader
Sarah Brown
Denise Barr nursing
Kate Mennie
Safety
Heather Pearce
Healthcare team
Infection Prevention Control Team
Lifetime achievement
Sean and Annie Elyan
Integrated Care
Dr Charlie Sharp