Trust Chair to stand down
Peter Lachecki has announced that he will stand down from his role as Chair of Gloucestershire Hospitals NHS Foundation Trust at the end of April 2022.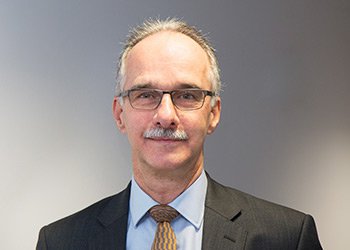 From April 2022 the new Integrated Care System (ICS) in Gloucestershire will be established, and the decision to stand down six months early will allow a new Chair to be involved directly in working with system partners in shaping the long-term future for health and care across the county.
Peter said: "with the exciting developments of the new Integrated Care System it felt like the right thing to do for me to 'pass on the baton' and ensure a new Chair can be directly involved in the formation and strategic development from the outset"
"It has been an incredible privilege to be Chair of the Trust for almost six years and has been one of the most challenging and rewarding experiences of my life."
Peter is a qualified executive coach and runs a successful coaching and leadership development business. He was also a Non-Executive Director of Worcestershire Health & Care NHS Trust (2011 – 2016) and previously Global Category Director at Kraft Foods, where he led a complex group of internal functions including marketing, finance, sales, and research and development.
The process for appointing a new Chair will begin later this year.
I am proud to have worked with so many fantastic, dedicated colleagues, who make such a positive impact on the lives of the people and communities we serve.

Peter Lachecki