Our volunteers have a huge impact on our patient services, supporting staff by doing the little things that make a difference.
As well as the difference they make to others, our volunteers often comment on the positive impact being a volunteer has made on their lives. It has helped them to meet new friends, improve their self-confidence and motivation, whilst keeping them active and feeling that they have a valuable contribution to make that is greatly appreciated.
Our volunteers come from all walks of life, a variety of different cultures, ethnicities and communities and ages.
Volunteers play a crucial role in enhancing a patient's experience of our hospitals. Volunteers do this by performing a wide variety of tasks throughout the Trust to complement the work of paid staff.Volunteers have the time to sit and chat to patients, encourage them to eat or collect a newspaper for them and more. Staff are busy delivering essential care and may not always have time to undertake the small things that can make a difference.Our volunteers support us by working in a range of roles, including:
Ward helpers
Outpatients department
Wayfinding
Welcomers
Cognitive stimulation groups
Chaplaincy
Befriender
Mealtime support volunteers
Oncology
Gardeners
Maternity Unit Support
Children's play support
Focus Centre
Admin help
Complementary therapists
Stroud Maternity Unit
Macmillan Hub information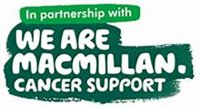 Are you a good listener, a clear communicator and able to maintain confidentiality and boundaries? Would you like to join a team of enthusiastic people, all seeking to make a difference to people affected by cancer?
People affected by cancer tell us they need local support. By joining us, you'll be assisting us with delivering a service which offers information and support to people affected by cancer at a challenging time in their lives. Based in the Macmillan Information Hub, you will meet and greet visitors who are seeking support and information. Having listened and discussed their needs and concerns, you will provide information and signpost to other resources and services and referring onto other Macmillan staff members if needed.
We are currently looking for volunteers to help support the Hub. More information is available in the role description.
S.H.E.D and Hope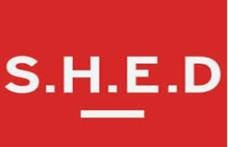 Parents of premature babies on our Neonatal Unit benefit from the support of mums and dads who have been through the experience of having babies on this amazing Unit.
Volunteering with S.H.E.D (Support and Help for Every Dad) and HOPE (Helping Other Parents Emotionally) has a very different commitment level to that of our traditional volunteer roles, requiring only a few hours a month which will be based around your availability and set in conjunction with your volunteer colleagues.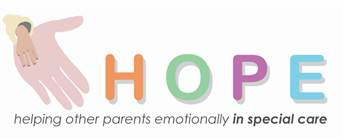 "S.H.E.D wants to bring together Dads to ensure that everyone has the opportunity to speak, learn or listen to other fathers who have experienced time on the Neonatal Unit; balancing caring for a new child, partner, siblings and families - whilst in many cases having to continue to work to provide for their family."
If you would like to get involved as a volunteer with either of these groups, or to find out more please contact Betty Tenn-Stewart
Could you be a volunteer?
How to apply
What are we looking for in a volunteer?
We can offer you a great opportunity to give something back to your local community. However, hospitals can be very challenging environments. They are busy places that care for sick and critically ill patients and their families which at times could be distressing.
Therefore, to be a volunteer you need to be able to commit to the role fully and ensure you are the right type of person to volunteer in a hospital environment. There is a wide variety of roles as a volunteer so we believe we can match you to the right type of role for you.
Volunteers need to be:
Friendly and approachable
Caring and good listeners
Comfortable approaching people to offer help
Able to work independently and use initiative after initial training period
Emotionally mature and able to stay calm in difficult situations
Adaptable
Able to offer a regular weekly commitment of 3-4 hours for a minimum period of at least six months.
Dependable
Volunteer responsibilities
Each role has a specific list of duties that the volunteer can undertake, however all volunteers should also:
Be polite, courteous and respectful to others
Wear the Trust volunteer ID badge and uniform appropriately
Adhere to the volunteer agreement
Promote a positive image of the hospital, staff and voluntary services
Uphold the values of the Trust
Contact us
If you have any questions or require further information on completing the online application form, please contact the Voluntary Services team.
Sarah Brown, Voluntary Services Manager or Emma Price, Voluntary Services Administrator
Voluntary Services Department
Gloucestershire Royal Hospitals NHS Foundation Trust
Great Western Road
Gloucester, GL1 3NN
Telephone: 0300 422 6648 or 3451
Email: ghn-tr.voluntaryservices@nhs.net
Newsletter
Twiddlemitts
Twiddlemitts (or muffs) are a knitted or crocheted tube with items attached that a patient with dementia can twiddle with their hands. People with dementia or other congitive impairments often have restless hands and like to have something to keep their hands occupied. It provides a wonderful source of visual, tactile and sensory stimulation. Early use has shown them to be hugely successful and impacting very positively on a patient's hospital stay.
We need volunteer patients, staff and visitors, to help create more Twiddlemitts. The basic mitt is embellished with buttons, bells, beads, and toggles – anything that can be sewn onto the mitt as well as a variety of textured fabrics, such as ribbon, crocheted flowers and pockets. These items are sewn on the inside as well as the outside of each mitt.
Video guides
Guides