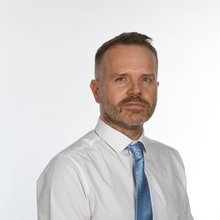 Date of registration
4 Jul 2008
Primary medical qualifications
BSc, MBChB, MRCP, FRCR, MD
Consultant Clinical Oncologist
Specialism
Lung and Upper Gastrointestinal Cancer
Areas of expertise
Dr Brown is a Consultant Clinical Oncologist at the Gloucestershire Oncology Centre, specialising in lung and upper gastro-intestinal (oesophagus, gastric, hepatobiliary and pancreatic) cancers. He has expertise in the use of radiotherapy, chemotherapy, targeted treatments and immunotherapy. He has a specialist interest in stereotactic radiotherapy (SABR) for early lung cancer and tumours that have spread to a limited number of sites within the body (oligometastatic disease).
Before taking up his Consultant post in Gloucestershire, Dr Brown completed his medical training in Liverpool and specialist oncology training at Clatterbridge Cancer Centre. In 2019 he was awarded an MD after undertaking a period of research at The Christie investigating the role of high precision radiotherapy in lung cancer.
Dr Brown is keenly involved with research and actively recruits and manages patients enrolled in clinical trials. He has several first name publications in peer reviewed journals and has presented his work at both national and international conferences.