Complement (C3, C4 Levels)
Department of Immunology
Notes
Investigation into complement activation including immune complex disease.
Low C3 and C4 levels can be seen in active SLE.
Very low C3 in isolation can be seen in post streptococcal glomerulonephritis and C3 nephritic factor related disease.
Very low C4 in isolation can be associated with C1 inhibitor deficiency. If C4 is normal, C1 inhibitor deficiency is very unlikely.
Sample Requirements
Adult
5ml Gold-top SST tube or 3.5ml Rust-top gel tube (Trust users only)

Paediatric
1ml Serum Sample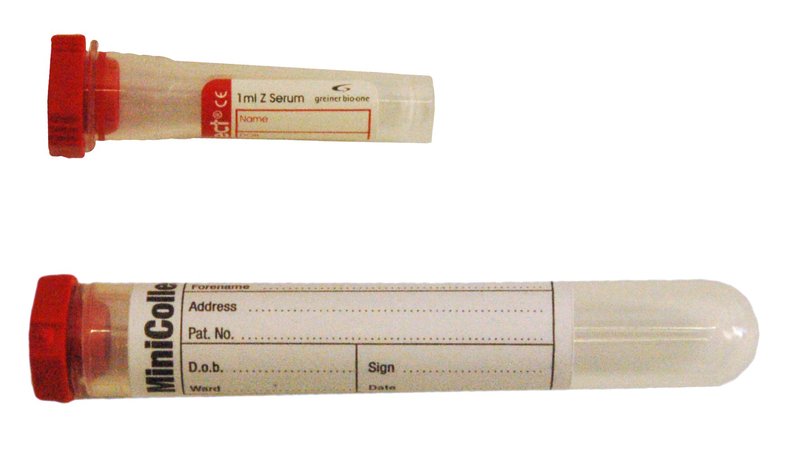 Turnaround Times
24 - 48 hours
Reference Ranges
| | |
| --- | --- |
| Analyte | Range (g/l) |
| C3 | 0.75 - 1.96 |
| C4 | 0.14 - 0.54 |