Gloucestershire Safety and Quality Improvement Academy
Contact Us
Please feel free to contact the Academy using one of the following methods:
E-mail
ghn-tr.GSQIA@nhs.net
Like us on Facebook
@GSQIA
Follow us on Twitter
@GSQIA
Follow us on LinkedIn
@GSQIA
Follow us on Instagram
@GSQIA
Postal Address
Gloucestershire Safety & Quality Improvement Academy; Gloucestershire Royal Hospital; Robinswood House; Great Western Road; Gloucester; GL1 3NN
The Gloucestershire Safety & Quality Improvement Academy was established at Gloucestershire Hospitals NHS Foundation Trust in June 2015.
We are currently delivering training sessions virtually.





About the Academy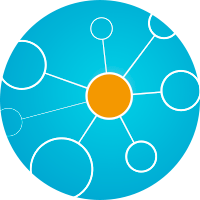 Through our courses, our students are provided with the knowledge, the skills, the opportunity and the support to contribute to patient safety and to make practical improvements to the way we provide care in our hospitals.
Our aim is that our structured programmes will contribute to the development of a culture of continuous quality improvement within our Trust, where staff at all levels have the confidence to highlight areas for improvement and then have the skills, knowledge and support to be able to implement improvements.
Our Vision
To develop a patient safety aware workforce with the knowledge, skills and confidence to continually strive for safety and quality improvement and excellence throughout the Gloucestershire Hospitals NHS Foundation Trust.
Our Strategic Goals
To improve year on year the safety of our organisation for patients, visitors and staff and the outcomes for our patients

To improve year on year the experience of our patients

To further develop a highly skilled, motivated and engaged workforce which continually strives to improve patient care and Trust performance.



Patient Safety Associate Programme
An exciting opportunity has arisen for staff with an interest in patient safety to be part of a new initiative to develop a network of Patient Safety Associates across the Trust. The aim of the programme is to build the knowledge and skills of the associate to enable them to be a resource in aspects of Patient Safety (human factors, safe systems, risk management, incident management and creating a just culture) within their teams and support quality improvement in their areas.
Working with the Patient Safety Team and with your line Manager we will develop a bespoke programme of Patient safety related training, activities and shadowing opportunities to develop your skills and knowledge in all aspects of Patient Safety and QI.
What are the benefits of becoming a Patient Safety Associate?
Opportunity to access specific CPD opportunities (internal and external)
Shadowing opportunities with key personnel involved with many aspects of Patient safety
Involvement in incident investigations (as part of Human Factors Faculty Human Factors Page
Develop Quality Improvement experience through the Silver or Gold pathway
Develop as Quality Improvement coach/facilitator
Participate in Patient Safety Collaboratives (as facilitator/coach)
Become a member of Human Factors Faculty with opportunity to be involved in Patient Safety Training.
Develop training and /or coaching skills
Opportunity to develop particular area of interest to become a resource for staff
Be part of a Trust Patient Safety Network
Participate in Patient Safety Awareness events
What is the programme?
The Programme commences on September 1st 2021.
The role is supported by up to 20 days of funding over 6 months (around 3 days per month) to backfill your role to enable you to undertake the programme.
You will be offered a variety of learning opportunities and experiences to build your knowledge of Patient Safety and Human Factors.
You will be supported to undertake a Patient safety QI improvement project (completing the Silver course if required).
You will have the opportunity to start the Gold level QI Training working towards being a Patient Safety Gold Coach ( which continues for 6 months following programme)
You will continue to develop your Patient Safety Associate role after the course and there will be regular network meetings with Patient Safety colleagues to support you to fulfil the on-going requirements of the associate role.
The programme is open to all Band 5 staff and above and you must have permission of your Line Manager. You need to demonstrate you have an interest in Human Factors and /or Patient Safety and have some QI experience (e.g. Bronze level QI Course or similar).
The programme is designed particularly for nurses, midwives and AHPs who may become potential candidates for positions with quality improvement and patient safety as a key part in the future.
(This is not open to medics at the present time.)
How to apply
Gloucestershire Hospital staff wishing to apply can find the relevant details on the Patient Safety Associate intranet page.
Do you need to raise funds for your Quality Improvement project?
The Charity team at Cheltenham and Gloucester Hospitals Charity are here to transform the experience for local patients and their families by raising funds for extra care, specialist equipment and improvements to facilities.
You can get in touch with them on 0300 422 3231 email ghn-tr.fundraising@nhs.net or visit https://www.gloshospitals.nhs.uk/about-us/support-our-trust/donate-or-fundraise/




About the "Q"
Faculty members and Gloucestershire Hospitals Staff are excited to be participating in the Health Foundation Q initiative:
Q is an initiative connecting people with improvement expertise across the UK, led by the Health Foundation and supported and co-funded by NHS Improvement.

Q's mission is to foster continuous and sustainable improvement in health and care. We're creating opportunities for people to come together as an improvement community – sharing ideas, enhancing skills and collaborating to make health and care better.
A list of Trust staff who are members of the Q can be found in the Q directory.
Academy of Fab NHS Stuff
The NHS is full of enthusiastic, clever, keen, passionate people with a strong sense of vocation. They want to do the right thing and to do things right. The Academy is the place to share ideas about doing it right, boast about the good stuff and if you have a problem, the place to search for an answer. The NHS is so much better than it gets credit for, is so much more efficient than people think. And, is keen to share, be collegiate, find the good stuff and pass it on. http://www.fabnhsstuff.net


Is your Trust or Organisation looking for Quality Improvement training?
If you would like to enquire about the GSQIA delivering Quality Improvement training to your staff either through access to our scheduled courses or by hosting a course at your facility, please get in touch at ghn-tr.GSQIA@nhs.net.
Please note if your project/poster is picked by an external agency for publication, all fees would be payable from within your own department.