We have an inclusion network which is open for all staff to join.
Our network collaborates with the Trust to eliminate unlawful discrimination experienced by staff. It also provides a signposting and support function where issues can be discussed in a safe and confidential environment. Throughout the year the network celebrates the diversity of our Trust by promoting and participating in local and national events which recognise and champion characteristics which can be more vulnerable to discrimination. Email us to become a member, or if you have any questions.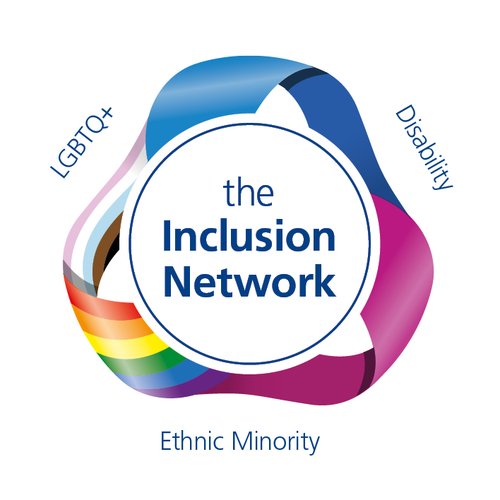 Through our Inclusion Network, we want all colleagues who identify as having a protected characteristic, or who are an ally and support our aims of equity and inclusion, to have access to support and feel that they have a voice to speak up.
As well as our overall Inclusion Network, we also have the following sub-networks to those who identify as, or are allies to:
- Ethnic Minority
- A member of the LGBTQ+ community
- Having disability, impairment, long-term health condition, or those who identify as neurodiverse (Autism, ADHD, Dyslexia)
Our Inclusion Network and sub-networks aim to be active voices, representing those across the organisation who report a worse experience and who face discrimination. They provide a safe and confidential space to talk and listen. They're also a place to connect with others with similar characteristics, including allies, and to access additional resources and further help. We want to celebrate our differences, so throughout the year the networks also find ways to celebrate and raise awareness of different lived experiences of our colleagues.
Network Aims
Enable every voice to be heard at all levels of the organisation
Grow a safe, respectable and inclusive space for colleagues to connect in their shared experiences
Proactively tackle unlawful discrimination in the workplace
Change and raise awareness by normalising discussions around equality, diversity and inclusion
Celebrate and recognise the diversity of the workforce
Information:
For more information and to join, please visit our intranet page