Building works disruption from 7 November at Gloucestershire Royal Hospital
From 7/11/22, continuing building work at Gloucestershire Royal Hospital is likely to cause significant disruption and possible queues around the GRH site.
This is due to tarmacking of the blue light ambulance route on site, which means that emergency ambulances will be coming onto the site via the same entrance as the Tower Car Park (see Map 1)
This means:
There may be significant queues for staff accessing the Tower Car Park at peak times between 8 and 9am and at shift changeover times
Patients and visitors are advised to allow extra time to get to their appointments
Patients and those dropping patients for appointments at the atrium should use the Therapies entrance, as indicated on Map 2
Pedestrian access to the Atrium remains open, as indicated in green on Map 2
Pedestrians and Cars should take extra care accessing the GRH site
Emergency Department access for patient drop-offs: You will be able to turn into the site to drop a patient but you cannot park or wait and will be directed to turn around.
Wheelchairs will be provided where indicated on Map 1 for those unable to walk. This will be managed by our portering team.
Map 1: blue light route and wheelchair bay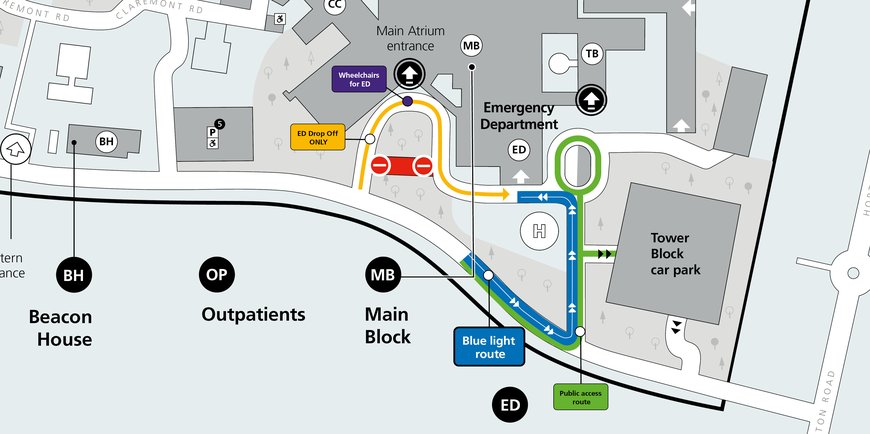 Map 2: access to the atrium for pedestrians and accessible parking at therapies entrance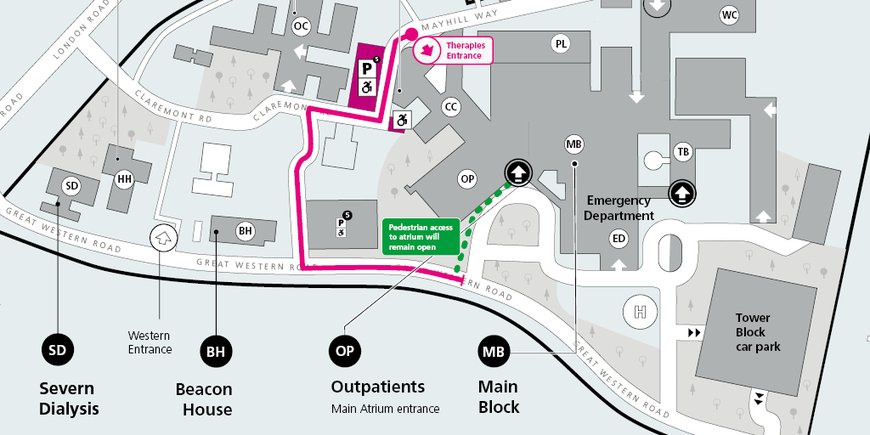 Information:
This is expected to last from 7-11 November inclusive, but adverse weather may extend this.
Additionally to this, there will be a closure on Mayhill Way between the estates building and the mortuary.
Access will remain for deliveries, emergency vehicles and Women & Children's drop off and will be managed by the banksmen posted at each closure point. The crane will be located in the midwives' parking area. (Map 3 below)
There will be Banksmen at each end of the closure to assist both staff and members of the public with the diversion and to ensure access for emergency vehicles, patients dropping off and deliveries.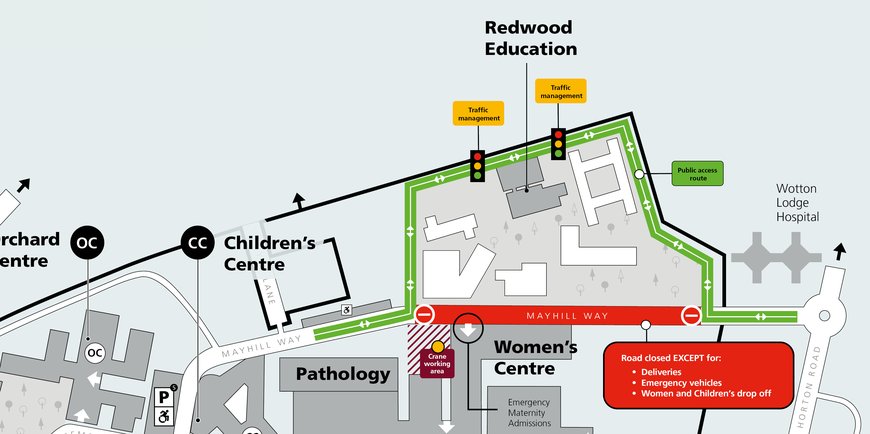 Find out more about our hospitals improvements and building work in our Changes to our hospitals section of this website
The Best Care For Everyone