New entrance for Emergency Department at GRH
The first of the new areas that will eventually come together to create a state-of-the-art Emergency Department at Gloucestershire Royal opened today (1 December).
In a significant milestone in the GRH development, there's a new entrance for walk-in patients attending our Emergency Department at GRH.
The Children's Emergency Department is now available there too having moved from its long-term temporary home in the main atrium.
We continue to urge everyone who requires urgent care to click or call 111 to have their needs assessed before attending our Emergency Departments at Gloucestershire Royal or Cheltenham General. People should only call 999 or visit the two A&E Departments if it's a life-threatening situation or a serious injury. Please show respect and kindness towards all our staff and remember that they are doing their very best to help you.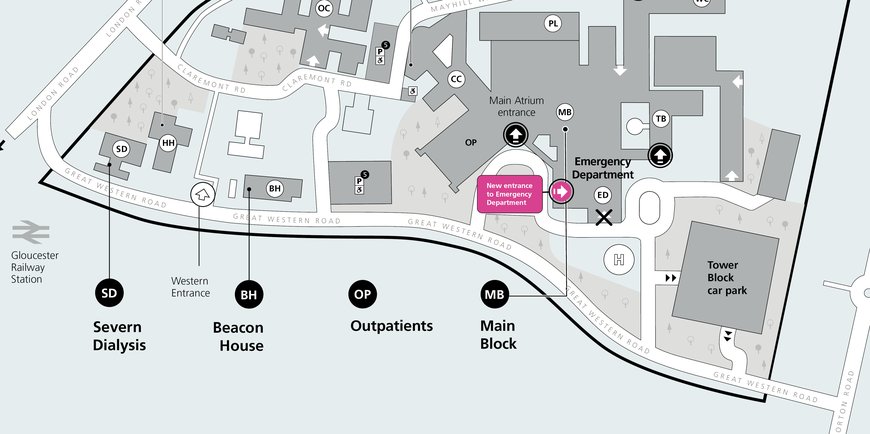 Urgent advice and care
If you are ill or injured and not sure where to turn, the local ASAP Glos NHS App and website and 111.nhs.uk can guide you to the right support and services. The 111 phone service can also provide advice and book you into local NHS services if needed There's more about urgent advice and care on the NHS Gloucestershire website.
Information:
Read more about our developments at GRH, including our Emergency Department and acute medical care facilities