Our Trust has 13 public governors who represent the views of their local communities in their respective constituencies.
Each governor seeks to represent views of patients and Trust members, but particularly in their constituencies, which include:
Cheltenham Borough Council
Cotswold District Council
Forest of Dean District Council
Gloucester City Council
Out of County
Stroud District Council
Tewkesbury Borough Council
Cheltenham Borough Council
Alan Thomas (re-elected 2019)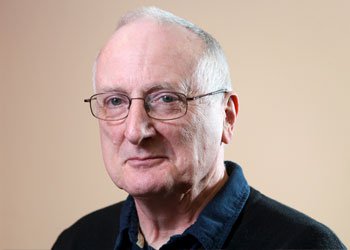 After 15 years in civilian education, including two years as a Head Teacher, Mr Thomas was a very late entrant to the Royal Air Force, spending 23 years as an RAF Training Officer, including service in Northern Ireland and the MoD. His final 6 years were spent as the RAF's focal point for training and education policy. After this, Mr Thomas spent 3 years as the training specialist for an aviation company.
Mr Thomas has lived in Gloucester/Cheltenham since 2003, and his wife works for Gloucestershire Hospitals NHS Foundation Trust. He has lung conditions requiring long-term NHS care; one of his grandchildren has the extremely rare atypical Haemolytic Uraemic Syndrome; and he has a son who is a long-term user of mental health services.
He said: "As a family we have become immersed in many health issues, including funding for expensive treatments; we have also been fortunate to see at first hand the life-saving care provided by the NHS at point of use.
"As an elected governor for Cheltenham, I see my role as one that aims to serve the best interests of health service users by ensuring, to the best of my ability, that the Gloucestershire Hospitals Foundation Trust continues to deliver an excellent health service."
Mike Ellis (elected 2021)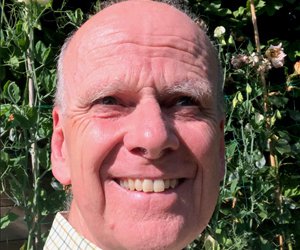 Mike retired from General Practice at the end of 2018, having been a partner at Royal Crescent Surgery from 1981 to 2002, and then a partner at Berkeley Place Surgery until 2016, after which he worked as a locum GP in Cheltenham. He first came to Cheltenham in 1977 to train in Anaesthetics at the General Hospital and was fortunate to be able to work as a part-time anesthetist locally from 1982 to 1999. He responded to the call to help in the Covid pandemic, and between April 2020 and May 2021 he worked for the Covid Clinical Assessment Service supporting NHS111.
Mike was born in Oxford, into a medical family. He trained at The London Hospital (now Royal London & Barts). He and his wife ( a chartered physiotherapist) have lived in the Leckhampton area for nearly 40years.
Throughout his career, he sought to ensure that patients received the best possible care. Every patient is an individual who has specific personal needs and expectations. Balancing those specific needs against the constraints of an NHS with limited funds requires experience in treating patients and knowledge of the challenge of working for the NHS. Mike feels that his experience of patient needs in primary care and the interface between the community and secondary care will enable him to support the Trust as it recovers from its "Long-Covid" and beyond.
Mike believes he has the enthusiasm, experience and skills to fulfill the responsibilities of a hospital governor, and to contribute towards ensuring Gloucestershire Hospitals NHSFT delivers a service that makes us all feel safe, expertly cared for and proud.
Cotswold District Council
Keith Lewis (elected 2021)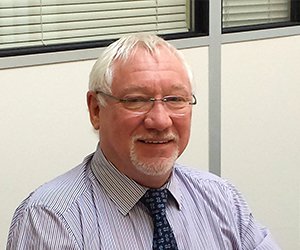 Keith Lewis was born, schooled & married in Cheltenham, moving to the Cirencester area six years ago.
Keith started out his working life by joining a volunteer scheme visiting Care Homes to talk with the residents who had no family or other visitors, as well as working for the YMCA supervising and mentoring youth offenders. Later he joined the Probation Service supervising adult offenders on community service.
As a very early innovator in computer technology, Keith founded a Computer Network & Business Development Consultancy that expanded into the USA, Australia and Europe servicing blue-chip, local and central govt organisations, but his passion for working with the disadvantaged led to Keith returning to study law and becoming a Member of Society of Trust & Estate Practitioners and setting up a Social Enterprise operation providing legal services, dispute mediation, guidance & advocacy which included direct involvement with Clients during hospitalisation and care home admission & liaising with public bodies including Social Services & the DWP.
Keith said, "I believe we should all aim for delivering the best in the outcome, care & welfare for those in need of NHS services, especially for those who are vulnerable or disadvantaged. I also believe that the provision of good health & social care services should be as seamless as possible. My mission is to listen to the experience of patients & staff alike and use what skills I have acquired to contribute to the continual improvement of NHS Services."
Anne Davies (elected 2017)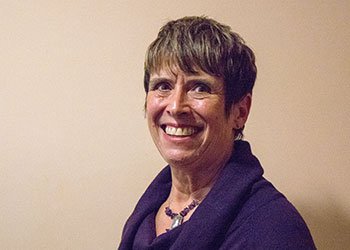 Anne Davies was born in Northumberland, Anne was a young carer for family members until she went to university in Nottingham and graduated in pharmacy. Anne furthered her education and obtained other qualifications including a B.Sc. in Psychology.
Married with two daughters, Anne worked as a pharmacist for 25 years in both locum and managerial roles. She subsequently worked as a market researcher particularly specialising in in-depth interviewing and as a Family Group Conference Organiser (FGCO). Anne has a broad range of expertise derived from past work in a number of voluntary roles including counselling at a youth charity; being an advocate and mediator, as well as serving as a trustee of the Cheltenham CAB. Anne hopes that her role as a governor will enable her to use her experience to support the Trust and to help represent the community.
Forest of Dean District Council
Hilary Bowen (elected 2019)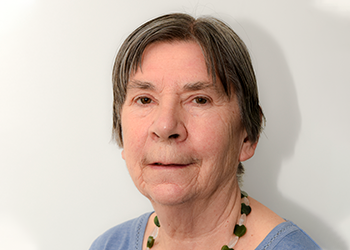 Hilary Bowen has lived in the Forest of Dean since 1974. With a degree in English from Cambridge University, she trained and worked as a schoolteacher before joining her husband in his precision engineering business.
Winning a national essay competition Tomorrow's Office later in life, she obtained an EITB/BTEC qualification in science and engineering and became a technical writer. She has been nationally elected trustee of Rethink Mental Illness and chair of a local mental health group. She regularly attends meetings of Forest of Dean Health Forum of which she is past treasurer, and has worked with West Gloucestershire Primary Care Trust.
Hilary has also worked voluntarily in the community in a monitoring and befriending scheme for older general practice patients, and has delivered Forest of Dean Age Concern meals. Eventual full-time care of her late husband was followed by becoming a governor of 2gether NHS Foundation Trust.
Hilary said, "I look forward to further governance work in her role with Gloucestershire Hospitals Trust, and from listening to the views of Trust members and the public, acting as a source of ideas about how the Trust can provide its service in a way that meets the needs of the community."
Gloucester City Council
Graham Coughlin (re-elected 2019)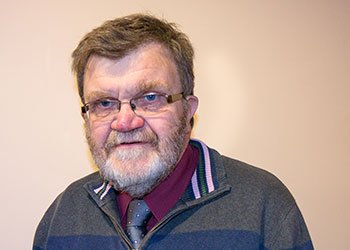 Graham was born in Gloucestershire Royal Hospital (GRH) and brought up in the City of Gloucester. He served an Engineering apprenticeship at a local firm and then worked in an engineering environment for the rest of his working life.
Graham joined the medical engineering team at Cheltenham in 2001, working mostly on mechanical equipment before retiring in 2013. Graham is married with four adult children and six grandchildren. He is also a trustee of the local church.
Dr Liz Berragan (elected 2017)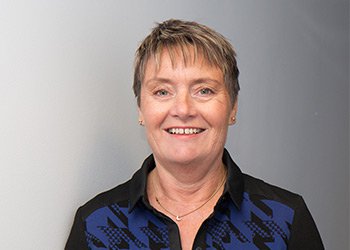 Liz and her family have been settled in Gloucestershire for the last 10 years having lived across the UK and Overseas whilst her husband was a serving Army Officer.
She has over 30 years' experience in critical care nursing, military nursing and healthcare education working with the NHS, MoD, independent and voluntary healthcare sectors and higher education. Educational achievements include undergraduate, postgraduate and doctoral degrees in nursing and education. Liz is a Churchill Fellow and was awarded her fellowship by the Winston Churchill Memorial Trust to study patient safety and inter-professional education in healthcare curricula and the impact upon care delivery.
Liz has recently joined the nursing team at the University of Gloucestershire delivering undergraduate and postgraduate nursing programmes. Her previous role as an Associate Professor at the University of the West of England focused upon simulation based education and patient safety.
As a patient, carer, and nurse educator Liz is passionate about healthcare in Gloucestershire and the need for delivery of safe, effective and person centred care for every member of the community. As a governor Liz is part of the driving force that supports, challenges and helps shape the work of the Trust bringing improvements to the quality of patient care. Personally and professionally, Liz is well placed to understand and reflect the needs and priorities of patients and her local community in Gloucester.
Out of County
VACANCY
Stroud District Council
Pat Eagle (re-elected 2019)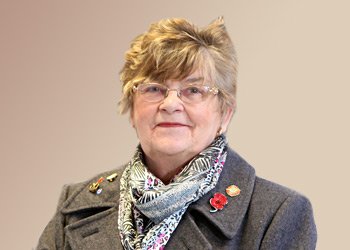 Pat moved to Slimbridge six years ago. Previously Pat has been a Warden of Sheltered Housing and a Publican. Pat has been on a very personal journey with the NHS having been diagnosed with Breast Cancer in 2000 before getting involved in the Peninsula Cancer Network. Her passion is Cancer Services and Research and Clinical Trials although she is interested in all aspects of health care.
Pat's aim is to harness her experience to work with the Trust in providing excellent quality care for everyone.
Tewkesbury Borough Council
Geoff Cave (re-elected 2019)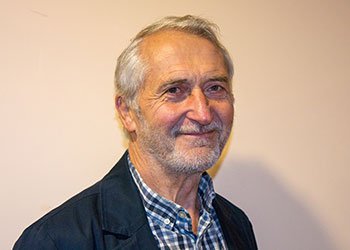 Geoff's career has covered all areas of Human Resources at the Managerial and Board level in Public and Private sector organisations. He is professionally qualified in people management, business management and counselling.
Geoff has lived in Gloucestershire for over 30 years. He has worked for national and international organisations, charities and voluntary organisations.
Geoff's experience has covered major organisational change and restructuring, leading strategies to support people through change. His counselling training has enabled him to help individuals through significant life changes and engage with hospital patients. His role as a Governor will be informed by his personal experience as a patient and his interest in change in health services, diagnostic processes and care pathways. He has a particular interest in the experiences of patients in the health system.
Andrea Holder (elected 2021)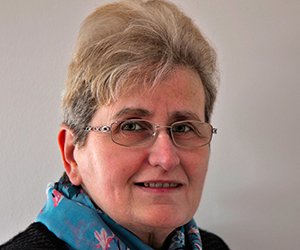 Andrea worked in the public sector for 35 years undertaking a variety of clinical, management, and national roles. She worked for the NHS, the Care Quality Commission, the Department of Health, and in Healthcare Risk Management. Taking early retirement in 2014, she undertook numerous voluntary positions including working for English Heritage, Riding for the Disabled, and as a member of the Luton Children's Safeguarding Board where-in the latter organisation she undertook the role of 'Chair of the Multi-Agency Audit Group and actively participated to provide information and evidence for an Ofsted inspection across all children's safeguarding services in Bedfordshire.
Moving to Gloucestershire in 2017, Andrea has become an active member of her local community and is currently the Chairperson of a small Charity responsible for running and maintaining the village hall which involves close working with residents, the community at large, and the Charity Commission. Since taking up this position, she has updated and re-written the Constitution for the Charity, and overseen the renovation of the Hall. Since retiring, she has continued to maintain an interest in all matters relevant to the NHS and its partners and was particularly pleased to be able to provide local training facilities for the NHS to use during the recent lockdown.
Andrea has a Masters in Industrial Relations and Human Resource Management and is a graduate of the INSEAD Business School (France) where she participated and successfully completed the European Healthcare Leadership Programme.